Janice Long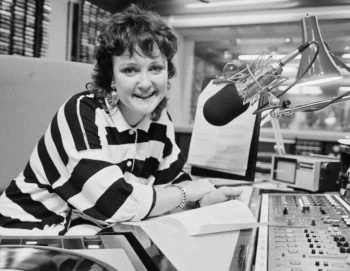 Biography
Presenter who was a regular DJ on Radio 1 between 1981 and 1987, known for championing new bands. She also frequently turned up on Top of the Pops, often in partnership with John Peel. Her later career saw her present on GLR (now Radio London), Five Live, Radio 2, 6 Music and latterly Radio Wales.
She died on 25 December 2021, aged 66.
Trivia
Before she was famous, she appeared on the very first episode of 3-2-1 with her first husband Trevor.
She was the sister of Keith Chegwin.
Web links
Feedback