Jeremy Clarkson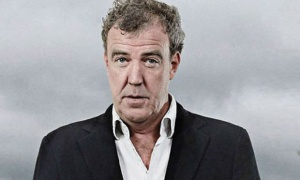 Biography
Doncaster-born motoring journalist and long-time Top Gear host known for his uncompromising opinions. His humourous style has tended to split opinion, but he branched out into more serious TV work, winning critical plaudits for his contribution to the Great Britons series and Inventions That Changed The World. Given his love of all things mechanical, Robot Wars should have been a perfect (ahem) vehicle for him, but Craig Charles took over for series 2.
His Top Gear journey careered to an abrupt end in 2015 when, returning to a hotel late after filming, he was seen to abuse a member of the BBC crew after being told that no hot food was available. This 'fracas' coming after a number of other near scrapes, the BBC felt it had no other option but to let him go. Soon afterwards, the Top Gear Three signed up with Amazon to make The Grand Tour, which was an entirely different show... if you look with an electron microscope.
In 2018, he unexpectedly became the host for a reboot of Who Wants to be a Millionaire?.
Trivia
He has a donkey called Kristen Scott Donkey, named after the much-lusted after actress who he 'picks up' in thought experiments when rating the coolness of cars.
His first job was as a travelling salesman, selling Paddington Bear toys.
Web links
Feedback