Jeremy Hawk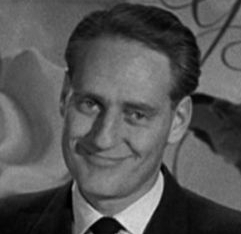 Biography
Character actor with a long career on the West End stage. He also appeared on television as straight man to Benny Hill, Arthur Askey, Norman Wisdom and Sid Caesar.
He died in 2002 at the age of 83.
Trivia
He was a keen golfer and at his peak played off a handicap of two.
His real name was Cedric Lange, but changed it when he entered RADA. He was already nicknamed "Hawk" because of the shape of his nose.
He was father to actress Belinda Lang.
Web links
Feedback