Justin Lee Collins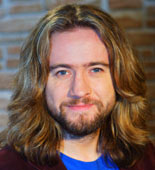 Biography
Bristol-based former stand-up comedian with caveman looks, which must have made him feel at home when he won the New Comedy Competition at the 1997 Glastonbury Festival. He's since presented for MTV, Bravo, Flipside TV, BBC Three and C4 and has a gig at the rock-on London radio station, Xfm. Hasn't appeared on screen much since being convicted of harassing his girlfriend in 2012.
Trivia
Interviewed for The Independent in December 2006, Justin had this to say about his work:
"I get labelled a comedian but my job is TV presenter. I dislike being described as a comedian because I feel like a charlatan. I started out as a stand-up comic and that got me into TV, but I was never very good."
The first record he ever bought was Joe Dolce's Shaddap You Face - and this guy's a DJ?
Web links
Feedback