Keep Your Enemies Close
Host
Joel Defries
Broadcast
CBBC for BBC One, 9 October to 20 November 2009 (13 episodes in 1 series)
CBBC for BBC Two, 2 January to 27 March 2010 (13 episodes in 1 series)
Synopsis
Four pairs of best friends are invited to play some silly games. But there's a twist; after one challenge, the pairs are put into The Mixer, a giant randomising thingummy that splits everyone up and churns out some new pairs, former enemies turned fast friends. A "Frenemy", in the nomenclature of the show.
These frenemies are given more challenges, and mixed up further. The last pair standing make the final, where they're reunited with original friends to battle it out in the final. The winners take home silver friendship medallions, the losers go for a ride on a coal wagon and get gunged.
Web links
Opening titles from the BBC Motion Graphics Archive
Pictures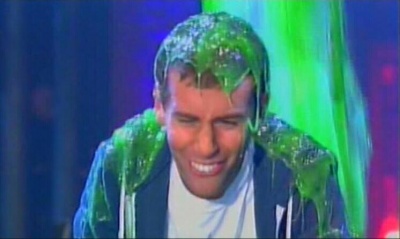 Joel Defries makes sure the losers' ride is in full working order.
See also
Feedback