Landmark (1)
Host
Kenneth MacLeod
Broadcast
Westward (regional), 1960s
Synopsis
Regional quiz which we have almost no idea about. But we do have pictures!
The information we have for this programme is uncertain or incomplete. If you have any other information to add to this entry, please send it to us using the Feedback form below. Thank you!
Pictures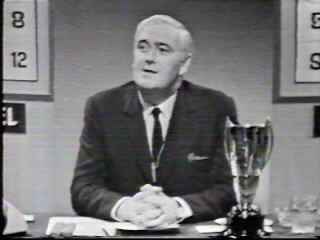 Kenneth MacLeod.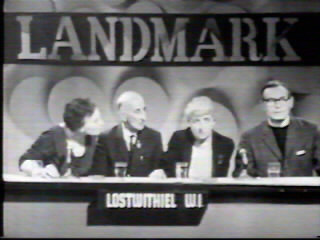 A typical Landmark team from Lostwithel.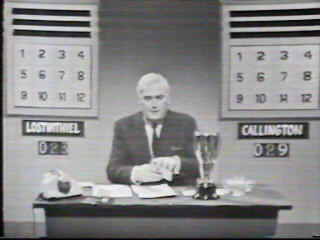 Frontman Kenneth Macleod at the desk, complete with scoreboards and trophy.
Feedback