Lie Detector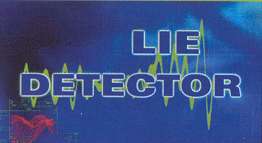 Host
Ian Collins
Dominic Green
Co-hosts
Phillipa Mole
Broadcast
L!VE TV, 1998?-9?
L!VE TV Productions for ITV, 6 to 23 April 1999 (14 episodes in 1 series)
Synopsis
Basically a version of Trisha on cheap cable channel L!VE TV...with a twist! The accused person (who had done something like cheat on his/her partner) was hooked up to a Lie Detector, hence the name of the show. Phillipa would measure the results and reveal whether he/she had been lying or not. Cue reaction from accuser and accused. Sometimes the host would then go on to phone up a previous person on the show and ask what had been going on since then.
And that was it. Well, not quite- in 1999 it had a short run on ITV, in the Home and Away slot. Five million viewers tuned in every day to see it, apparently. Everything was basically the same, save for a rather over the top set and a slightly revised theme tune. L!VE closed down later in the year...but then came back in 2003, though with no new stuff and just repeats. This included Lie Detector, though knowing them they probably kept forgetting to edit out the 0171 number at the end. It closed down again as a channel in 2006 but one such channel (My Channel) did insist on showing an episode of this every 75 minutes. So, do excuse us if we're not on top form because...well, we did watch a few too many episodes.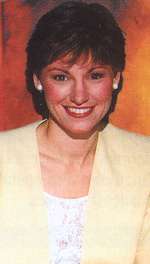 Co-host Phillipa Mole
Key moments
One memorable episode ended with two men beating up host Dominic Green. L!VE TV thought it was so good they put it in a trailer.
Then there was the episode where one woman was convinced her partner had been cheating on a bloke called Miles...when in fact he'd been cheating on her friend Teresa! Shock! Still, they later got back together again. Aww...
Inventor
Based on an idea by Mitchell Symons.
Trivia
The technical name for a lie detector is a polygraph.
Phillipa Mole was last spotted presenting coverage of the 2002 Commonwealth Games in Manchester on BBC's North West Tonight, alongside Gordon Burns. Unexpected but true.
Feedback