Loggerheads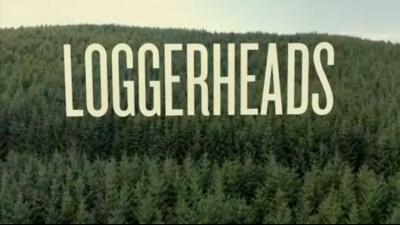 Host
Jim Smith
Co-hosts
Team captains: Linzi St Clair Thompson and Vicente Ridaura-Harvey
Broadcast
Mighty Productions for BBC Scotland, 17 February to 24 March 2022 (6 episodes in 1 series)
Synopsis
Woodworking seems to be having a "moment" with Handmade and this show arriving in quick succession, though Loggerheads is perhaps less "Bake Off Clone XXXIV", more "Scrapheap Challenge with trees".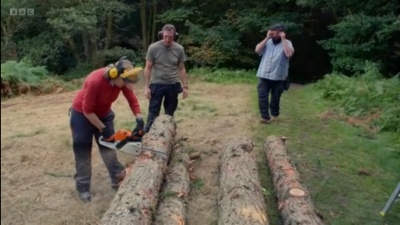 Chop, chop!
Two resident teams of woodworkers rock up somewhere that has trees which need thinning out (cue some educational content on sustainable forestry practices) and have 24 hours to construct something to a brief, with the expectation that, win or lose, the final products will remain on site and be safe and usuable by the public for many years to come. There is much emphasis on wood as a renewable natural resource, and the process is so end-to-end that the teams even have to select their own tree, with the advice of resident tree surgeons Kirsty and Sam.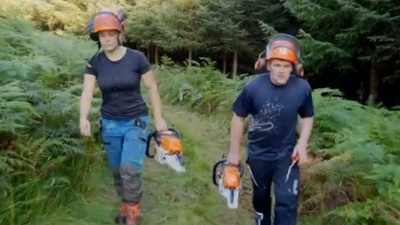 Isn't that just typical, you ask for tree fellers and only two turn up.
At the end, someone from the commissioning organisation picks the best thing and the winning team receive the "golden axe" trophy. Though they probably don't really, because (1) it's largely the same teams every week, so they'd just be accumulating them, and (2) call it "golden" if you like, but it's just an ordinary axe. Albeit if you happen to be a professional woodworker, there's probably no such thing as having too many axes, so... we're overthinking this, aren't we?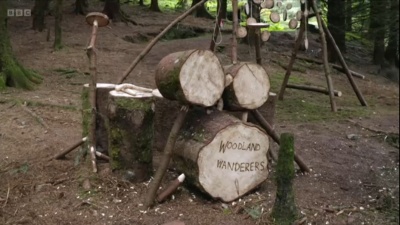 Team Linzi's "musical wonderland" fulfilled the brief for something interactive.
Probably not the breakout hit that's going to prompt a mass rush to learn woodworking skills, but as solid and well crafted as you would hope from a show like this.
Inventor
Kate and Alun Howell "and the Mighty Team"
Trivia
Commisioned for the BBC Scotland channel, and debuted there, but the first run had a more prominent repeat on BBC One Scotland a few days later.
As an outdoor show, it was less affected by Covid-19 restrictions than many programmes, though viewers would be in no doubt as to who was in a bubble with whom.
Team captain Linzi St Clair Thompson additionally gets a credit for doing the show's illustrations.
While it's not unusual for series on the BBC Scotland channel to have multiple repeat runs over a relatively short timescale, Loggerheads gained an extra, unplanned full-series repeat in the week following the death of Queen Elizabeth II, evidently being deemed a suitably safe replacement for anything considered potentially insensitive during the mourning period. It was paired with another emergency replacement, Scotland's Best Dog.
Pictures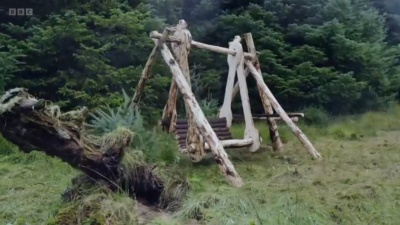 Team Vicente's swinging seat on Skye
Web links
Feedback