Monumental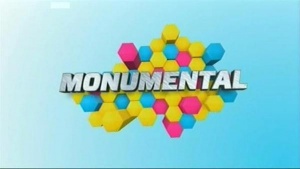 Host
Adam Hills (2013)
Jarred Christmas (2014)
Co-hosts
Team Captains: Jimeoin and Andrew Maxwell
Regular Panellists: Mickey Bartlett and Michael Smiley
Broadcast
Green Inc for BBC One Northern Ireland, 25 January 2013 to 28 March 2014 (14 episodes in 2 series)
Synopsis
A panel game, taking a good-hearted snook at the life and culture of Northern Ireland. Topics for discussion included "who would you like to make an honorary citizen of Northern Ireland?" and "what do you miss about the old culture?". There was a mystery guest and a challenge for one of the teams, and a round of historical headlines. The hosts, Adam Hills (himself from Australia) or Jarred Christmas (from New Zealand) kept the show moving on, declaring a winner to each round.
About twenty minutes in, the discussion stops, and one of the week's special guests steps forward to be awarded Monumental status, a national treasure from the six counties. This permits a brief career retrospective, a few filmed inserts, and generally to both laugh with and at massive local celebrities of the calibre of Eamonn Holmes, Dennis Taylor, or Roy Walker.
The show enjoys a mostly-white set, reminiscent of Shooting Stars; the title logo (devised by White Noise) is a map of Northern Ireland made up from those hexagonal basalt columns as seen on the Giant's Causeway.
Inventor
Devised by Green Inc's producers Chris Jones, Keith Martin, and Stephen Steward.
Theme music
Wonder Villains
Trivia
The "Monumental" celebrities in series one were: Eamonn Holmes, Mary Peters, Dennis Taylor, the broadcaster Gerry Anderson, Roy Walker, and Barry McGuigan.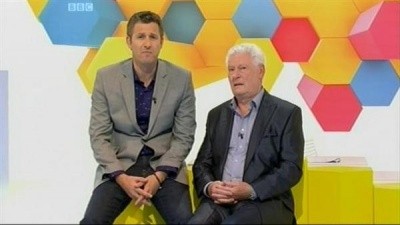 The Monumental Roy Walker, with Adam Hills.
Web links
Feedback