Popped in, Crashed out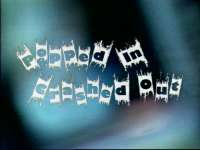 Host
Phil Alexander
Broadcast
LWT / Music Box for ITV, 6 February 1998 to ? 2000 (3 series, 1998 as Pop Down The Pub)
Synopsis
Music trivia quiz hosted by Kerrang! journo Phil Alexander, played between two minor music celebrities.
The show started out under the title of Pop Down the Pub. Various music video clips are shown with A-B-C multiple choice trivia questions (in the traditional pub quiz machine stylee) after each one. Two contestants are battling to answer the questions in the studio, but they are shown full-screen without interruptions to allow viewers at home to play along. The winner takes home a silver tankard and the chance to play their own pop video over the credits.
Later, the format evolved into Popped in, Crashed out. The basic idea is much the same, but the on-screen graphics are gone, there's a studio audience (or 'mob', honestly) and more chat. Phil still plays in various music videos, but there's a looser variety of different questions after each one. There's nothing particularly novel in the formats - e.g. either/or questions, prop-based questions and a speed round at the end. The winner gets a joke prize of cans of "extremely cheap lager".
Pictures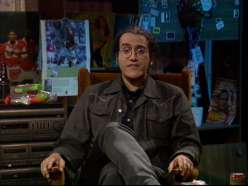 Host, Phil Alexander.
Feedback