Stepping Out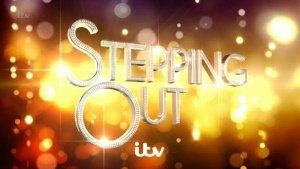 Host
Co-hosts
Judges: Wayne Sleep, Melanie Brown and Jason Gardiner
Broadcast
ITV Studios for ITV, 31 August to 28 September 2013 (5 episodes in 1 series)
Synopsis
Here's a question that no-one has asked. What would happen if Strictly Come Dancing was made with couples who were already an item? So that instead of Laurence Llewellyn-Bowen pairing up with a professional dancer, he was paired up with his own wife? That question is answered by Stepping Out.
Six celebrity pairs (a celebrity and her husband, or long-term partner) are taught various styles of dance, and perform live on national television. They're graded by three judges sitting on the front row (and collectively known as The Front Row), awarding his-and-hers marks.
The comparisons with Strictly continued throughout - live band, slightly arbitrary scoring system, lots of behind-the-scenes footage, combining judges' marks with a phone vote. The range of dances was far broader than Strictly allows. One novel idea was to give the results in strict descending order, announcing the winner first, then naturally going down to the bottom two, and the eliminated couple.
Champions
Ortisé Williams (JLS singer) and his girlfriend AJ Azari
Participants
The other participants were:
Glynis Barber (actress) and her husband Michael Brandon
Carl Froch (boxer) and his girlfriend Rachael Cordingley
Laurence Llewelyn-Bowen (TV interior designer) and his wife Jackie Llewelyn-Bowen
Brian McFadden (ex-Westlife singer) and his wife Vogue Williams
Denise Welch (actress and Loose Woman) and her husband Lincoln Townley

Title music
Stepping Out had a resident house band, under the direction of David Arch.
Web links
Rather than have a single hashtag for the programme, Stepping Out promoted a different one for each couple - #OrtiseandAJ, #CarlandRachael, and so on. They even went to the trouble of setting up #WifeSwap for a brief feature in the penultimate week.
See also
Feedback