Suspect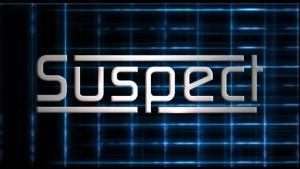 Host
Broadcast
BBC Scotland for BBC Two, 29 January to 16 February 2007 (15 episodes in 1 series)
Synopsis
Post-Cluedo game show for pre-teens. A fictional crime's been perpetrated at the Kilcrammond House Hotel and the manager, Simon Grant, has tasked the Academy of Criminal Investigation to find out whodunnit.
The team of three kids use the standard crime-solving basics - a map of the hotel, a timeline, a suspects list and a incident board - together with available CCTV footage to put together theories to which of the four suspects is guilty of the serious-but-not-murderous crime. Later, various forensic evidence is available for examination, such as fingerprints and ultra-violet lights.
Three of the four suspects can be interviewed, and the actors really come into their own here, somehow managing to hold up their cover stories credibly while being interviewed by Timmy, aged 11. The kids also manage to stick it to the adult characters from time to time, providing some good laughs.
Although it seems that you're being spoonfed theories by the voiceover, usually this is a deus ex machina (see, we can do Latin and everything) to lead you down the wrong path. Some vital evidence comes in at the last moment which usually swings the blame onto another person.
After interrogation, the suspects are led into very cool chrome cells that look like those really expensive radiators you see on shows like Location, Location, Location. Here the show falters just a little bit, as the reveal isn't nearly as dramatic as it could be and it's over before you've realised that the spotlight's landed on the real perpetrator. Simon explains the solution to us in voiceover, which is less eggy than the confessions in Cluedo, but equally not all the clues are properly explained and a more thorough debrief would be welcome.
The production values really are top-class, with great props and professional-looking incident boards that aren't a million miles away from the stuff you'd see on Prime Suspect. The copious location filming couldn't have been cheap in addition to the studio shoots, and the look-and-feel is much better than many adult shows that have tried the whodunnit formula.
Simon plays his character as well as he can for someone so young pretending to be a hotel manager, but there's not much in the way of genuine excitement and maybe a race-against-time element might have chivvied things along a little better.
It's a real shame that CBBC doesn't seem to be promoting the show particularly hard - it doesn't even have its own web page - as it's one of the most well put-together shows they've ever done.
Web links
Opening titles from the BBC Motion Graphics Archive
See also
Feedback