That Music Show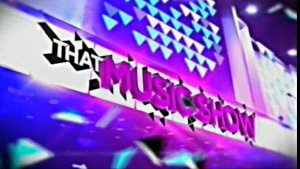 Host
Broadcast
Wall to Wall for Channel 4, 2 August 2013 (pilot)
Synopsis
It's clear what they were trying to do with That Music Show: have an entertaining quiz loosely about pop music, and with live performances by stars. It's also clear that the format didn't work.
Billed as a battle between the music of 1995 and that of 2005, the "which year is better" concept was never more than a hook from which to hang some hackneyed quiz tropes. Which celebrity are these drunken people describing? Can they come up with a specialist subject round without ripping off Mastermind? (Someone we've never heard of, and no.) When, after ten minutes of introductions, they did get to the questions, the posers were tedious. Which book inspired a hit song? Who cares!
To be fair, there were signs of fresh thinking. The round where pop stars fired rifle rounds at a particularly bad record was unexpected and entertaining, in the best tradition of Banzai. Scores were given by a ferret, with the theme tune "Pop goes the weasel ferret".
The celebrity bookings were promising - Heather Small! Alex James from Blur! Sharleen from Texas! - but many of the panelists didn't contribute to the finished show. The show was recorded at the Brixton Electric, in front of a live audience; this gave good atmosphere, like a pub quiz interspersed with live music.
That Music Show was meant to showcase contemporary music-makers, and included four performances. Two of them were cut to ribbons so the quiz could continue, as if Alunageorge were less important than a disposable entertainment.
There's space for a better Never Mind the Buzzcocks, because by 2013 the original was passé and cliché. There's certainly space for better music presentation on television. While often uninspiring, a show drawing from the best elements of That Music Show might just succeed.
Inventor
Poppy Delbridge
Theme music
Title and incidental music was credited to Wendy House Productions and Noise Next Door.
Trivia
Channel 4 broadcast two pilot programmes for new music-and-entertainment series in summer 2013; Smells Like Friday Night had been widely ignored on 21 June.
Web links
The show publicised the hashtag #thatmusicshow.
Feedback