The Fizzy Quiz Show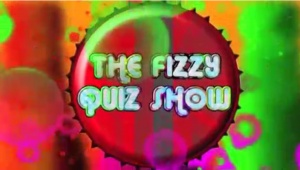 Host
Noreen Khan
Co-hosts
Team captains: ADH and J-Skillz
Broadcast
Brit Asia TV (Sky 833), 4 March to April? 2010 (8 episodes in 1 series)
Synopsis
Panel quiz on British Asian culture. Rounds on music, cinema and general knowledge.
If you can help us to expand this entry, please provide as much information as possible, using the feedback form below.
Inventor
Noreen Khan
Theme music
"Fizzy Funking" by Universal Taal Project
Pictures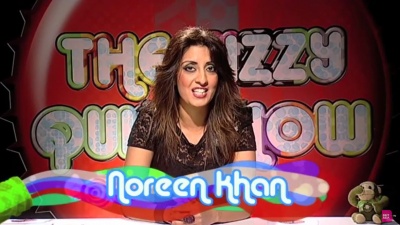 Fizzy Miss Quizzy herself, Noreen Khan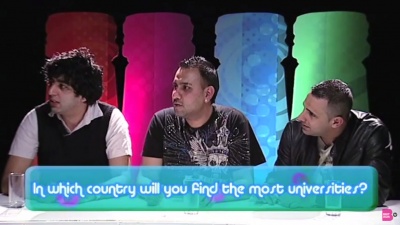 Celebrity Wax, ADH and Ricky Bhalla face a general knowledge question (to which the answer is India).
Videos
The full series is on Brit Asia TV's YouTube channel.
Feedback