Victoria Coren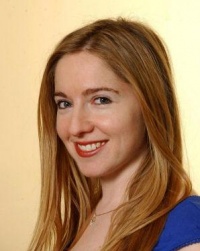 Biography
Vicky Coren (latterly Victoria Coren Mitchell) is a long-serving journalist and author who has regularly appeared on, and once won, series of Late Night Poker and Celebrity Poker Club. The bad girl of poker is no mean player - ranked the 4th best female in Europe and has played at the World Series. As well as many newspaper columns, she co-authored (with Charlie Skelton, spoof astronaut on Space Cadets) a best-selling book - Once More with Feeling - about her attempt to make the best 'adult art' film ever.
Trivia
Her poker nickname is "The Teacup". Her home game is every Tuesday, in case you were thinking of popping round. Bring a bottle.
In September 2006, she won £500,000 by winning the London leg of the European Poker Tour. The winning hand was an unusual 6-high straight.
She's the daughter of the late satirist Alan Coren and the sister of the food critic, 'Supersizer' and 500 Questions host Giles Coren.
In March 2012, Victoria announced her intention to marry another Observer columnist, Mr D. J. S. Mitchell, by placing an advertisment in The Times. The couple have since had a daughter, born in 2015.
Books / Tapes
Once More, with Feeling (paperback)
For Richer, For Poorer: A Love Affair With Poker (hardback)
Web links
Feedback