Weaver's Week 2016-10-02
Last week | Weaver's Week Index | Next week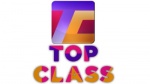 The most tip-top.
ITV Studios for CBBC, 12 – 30 September
Television's most entertaining academic quiz is hosted by Susan Calman. And we're not just saying that because University Challenge has become a pastiche of itself.
Two teams of four students have come to the studio. These students are aged 10 and 11, at the top of primary school. The host is Susan Calman, the comedian and CBBC regular.
Before the contest begins, we briefly meet the teams. "How did you get into astrophysics?" asks Susan of one contender. "Hope you enjoy the show." We don't see Paxman being polite to the teams, we don't see him making any overt admission that his show is an entertainment. Already, Susan shows that she's a human, she's not a robot programmed to ask questions and sneer.
We could say that this chat with the children goes on a bit: it takes up a tenth of the show's running time, and cuts down the time available for quizzing. The show's Faffing About Quotient (© Life After Mastermind 2013) is rather large.
Here, it's used for a good purpose. Children get their first twenty seconds of fame. That's eight families who will watch the show, sixteen grannies who will be proud of their progeny. And who are we to deny them some family pride, just to squeeze in another round of questions?
But it is a quiz, and the granny-friendly chat does come to an end. Most of the show is taken up by "rounds", on subjects from the (English) national curriculum. Science, maths, history, that sort of thing. All questions that can be answered from behind a desk.
Each round begins with a "control" question, which is answered by players on the buzzers without conferring. A correct answer to the "control" question earns control of the game, and exclusive rights to four further questions on the same subject.
Scoring is simple. Very simple. Even we can understand it. One point for each correct answer.
Now, these team questions aren't just Susan asking questions from behind the desk. They have little graphics, a picture of an electrical circuit with the question: will a plastic spoon be a conductor or an insulator. There's a frame to help with spelling, and a letter or two already in "gnumatic". Er, "newmatic". Er, how d'ya spell that? "Pneumatic"? Really?!
The questions are written for children at the top of primary school. They test things covered by that age. For the CBBC target audience – a younger child, lower down in primary school – this is aspirational. This is difficult. These questions are advanced. They show learning beyond the audience's level. Just like University Challenge covers topics so esoteric and obscure that the adult audience is in awe of anyone who knows an answer.
"Test the Teacher" is unique to Top Class. One minute of quick-fire questions to the class teacher, and the questions are about the culture of 11-year-olds. Lots of One Direction and text abbreviations, nothing on Charles Dickens or Ludwig van Handel.
You don't catch Paxman asking students to "Defeat the Don". But you do catch Steve Punt on The 3rd Degree asking low culture questions to university lecturers. Nor does Top Class compare to 1980s favourite Beat the Teacher, the children and their teacher are all playing to the same end, and no-one plays noughts-and-crosses in Susan Calman's class.
There's also a "pet subject" round, 30 seconds of questions about a topic nominated by the children. It can be a broad subject like "Tudors", it can be as narrow as the book "Treasure Island". No conferring, these questions are on the buzzers for that team alone.
And unlike certain other shows, the end of round noise means only that Susan will finish reading the question and take an answer.
The contest ends with a rapid-fire buzzer round, so it's difficult for a team to be completely out of it until the final scores are declared. More often than not, the pace is such that we don't know the result until the time is over. And the show ends with both teams meeting in the middle to shake hands.
A few interesting production decisions. The buzzers play a sound, and display the name of the player who buzzed in. The captain of one team sits third from the left, as on University Challenge. But the other captain sits third from the *right*. And the scores only appear when Susan is reading them out: in the final buzzer round, they're missing from the screen.
Top Class doesn't take a position on selective education. Any school can enter. The winning team – St Pius X Preparatory School from Preston – came from an independent school. The parents pay for a high-quality education, the children receive a high-quality education, but this isn't available to most parents or children. On the other hand, any school (except for the smallest) can name four high achievers amongst its pupils.
Is this fair? No, neither is society right now. This column reckons it's better that the BBC reflects life as it is. The alternative is to disqualify selective and independent schools, pretend that society fits a certain set of prejudices.
We could rehearse the arguments about whether it's "fair" that Oxford and Cambridge send squillions of teams to University Challenge. Again, we have no strong opinion so long as it doesn't hurt the programme – and Top Class was not hurt by including everyone.
To be absolutely honest, Top Class doesn't have very much that's novel. But it is fun, and it's honest. When she needs to be, Susan Calman is the tough teacher who will make enemies by being fair.
And it's Susan who makes the show more than it might be. Contests on CBBC are never going to be harsh. The losing children are going to be disappointed, but they're always going to be disappointed amongst friends and with as much support as the producers can offer. That support starts with Susan Calman, she encourages the contestants, jokes with them, shares their happiness at giving right answers.
Top Class always remembers that it's an entertainment. The viewers will be educated, and they'll be entertained, and they'll have enough entertainment to tune in again.
In the past six weeks of Countdown, just a handful of champions. Nick Meredith won one game, Natalie Matale two. Then Martin Hurst powered to eight wins, 830 points, and five century scores. Martin's strength is that he's solid, every game was to a good standard.
Jamie Washington took the vacant chair, held it through the sports break, and won eight games on his own. 825 points and six century scores. We think he was slightly less consistent than Martin, but many of the errors came in games he'd already won.
More Countdown in early November.
This Week and Next
The scintillating six have been named for The Crystal Maze Celebrity Special. Who are these people?
There's Rio Ferdinand, from Let's Get Gold. Michelle Keegan, from Red Dwarf. Sara Cox, from The Sunday Surgery. Josh Widdicombe, from Taskmaster. And Jonnie Peacock, from 100m away in no time at all.
Observant viewers will note that this is a diminutive set of six, being just five in number. Are they going to auction off the final place? Or did they let the team be recruited by Channel 4's oh-so-competent Dept. of Acquisitions (Tents and Some Cooking Equipment)?
And we know the terrific three for BBC The Voice of ITV. Who are these people?
There's will.i.am, a one-name wonder from the BBC. Tom Jones, a voice from the valleys. And there's Jennifer Hudson, a singer and actor from Florida.
The show will be won by an unknown act, Gavin Rossdale. Formerly the singer with the rock band Bush, Gavin will have one top ten hit and then fade into obscurity. Who knows, he might try his hand on a television talent show in twenty years.
University Challenge was Queen's University Belfast against Birmingham. Queen's sent a mixed team: Padraig Regan, Caitlyn Newby, Stuart Mathieson, Enda Doherty. Birmingham sent a bunch of blokes: Elliot Jan-Smith, Fraser Sutherland, George Greenlees, Chris Rouse.
At the half-way stage, it looked like QUB were going to be back at a canter, leading by 90-35. Then George Greenlees got five, six, seven starters in a row, and the tables were turned. Birmingham won by 165-105.
Queen's won the contest for most obscure mascot of the year. They brought along a giant stick of broccoli, which is obviously a nod to the Danger Mouse episode "Never Say Clever Again". In this work, Penfold and the danger agents eat Squawkandcluck's genius broccoli, which will only backfire before the end of the episode.
On Only Connect, Genealogists (Derek Cauldwell, Andy Crane, Traci Whitehead) took on Surrealists (Jeremy Partington, Chris James, Jonathan Carter). Surrealists won this match, 26-22.
A high-scoring match, helped by some excellent performances on Sequences. Surrealists got a textual clue ("reD, miE") and decoded it to do-re-mi in the key of C, heading to "faF, soG". Threes also for number one versions of the "Unchained melody", Presidents of the European Commission, and homophones of the power of two. The difference was sequence five, pictures of days of the week, going Saturn, Sun, Moon. Genealogists buzzed on clue two, and missed it.
Surrealists took a one-point lead on the walls, and extended a point further in a very even Missing Vowels. The Genealogists will return as a high-scoring loser in this section.
Hive Minds saw Logophiles (Emma, David, Nick) play Variorum (Tim, Stuart, Joyce). Logophiles won the show by 15-8.
A low-scoring game throughout, with more questions dropped than answered correctly in the first rounds. This can be a problem on Hive Minds, the combination of obscure knowledge and picking out the answers can be frustrating for the viewers. Both teams played their Superhive poorly – bad cell selection from one team, bad clock discipline from the other. Logophiles overcame a small deficit in the final round.
Mastermind was won by Keith Nickless. He scored 26 (0 passes) after taking rock group The Faces. 17 correct answers in general knowledge ties the record for this series. Adam Tumber had a Perfect Round on Ayrton Senna, and missed victory only on pass count, 26 (3 passes). The other players were Marcia Bull (History of Bath) and Paul Armstrong (Sophie Scholl and the White Rose). Adam's score isn't quite enough to come back as a high-scoring loser: he's already seventh in that list.
BARB ratings in the week to 18 September.
This week's score for Bake Off is 13.3 million. There's every chance that the show could completely dominate the end-of-year top 10, its only rivals seem to be the Strictly final and The Great Christmas Bake Off.
The X Factor finished its auditions with 8.9m viewers. Sunday's "boot camp" episode slipped, but then it's longer and duller.
) Pointless Celebrities (3.65m) finishes third. Mr and Mrs had 2.95m on Wed. University Challenge was inches ahead of ITV's Go For It, both around 2.75m. Bake Off An Extra Slice suffered from part-networking and only recorded 2.3m viewers.
Mock the Week had 1.8m, Make Me an Egghead a very creditable 1.1m. Didn't quite beat Celebrity Juice, 1.24m saw Keith Lemon and the crew.
Other digital stars: Dara Ó Briain's Go 8 Bit (Dave, Mon) had 650,000, and a good week for Hell's Kitchen saw 465,000 tune in on Wednesday. That's ahead of Xtra Factor (450,000).
Some changes to Channel 4 daytime: Four in a Bed and Come Dine with Me are stripped across the week. My Kitchen Rules is a restaurant in your own living room. The Apprentice is back (BBC1 Thu), don't forget to miss it. And don't forget to miss Can't Touch This (BBC1, Sat), as another episode crawls out of the cupboard.
Photo credits: ITV Studios, St Pius X Preparatory School, Talpa / Wall to Wall.
To have Weaver's Week emailed to you on publication day, receive our exclusive TV roundup of the game shows in the week ahead, and chat to other ukgameshows.com readers, sign up to our Yahoo! Group.