Weaver's Week 2017-01-29
Last week | Weaver's Week Index | Next week
After the first entries are confirmed, someone in the Eurovision fandom will keep a running tally of how much they enjoy the songs so far. Fans being fans, they'll ridicule each other, and someone will post a list of Top One Favourite Eurovision Songs after the first entry has been made.
Tonight, we're certain to see an entry in everybody's Top Four.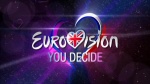 BBC Studios for BBC Music, shown on BBC2, 27 January
New channel, new venue, new format.
"Whoever heard of a game show on BBC4. I mean, gaah!" fumed Victoria Coren Mitchell last week. This week, she was pushed back even further to make way for the BBC's Eurovision Song Contest selection show. Like Only Connect, it's transferred across from BBC4.
The outside broadcast has also moved. No longer from a small hall in Kentish Town, tonight's show comes from the Apollo theatre in Hammersmith. A converted movie theatre, the Apollo has played host to all sorts of stars – David Bowie, Status Quo, George Michael, Charlie Farley And His Amazing Ragtime Orchestra.
By using the Hammersmith Apollo, the BBC is supporting the Apollo's co-owners, the Anschutz Entertainment Group. The ultimate owner is Philip Anschutz, who donates hundreds of thousands of dollars to far-right causes, and works to pretend that climate change isn't real. He funds campaigns against same-sex marriage, and supports groups that equate homosexuality with paedophiles.
This column knows the Eurovision Song Contest rules inside out. First rule: it's a song contest. A contest for songs. Not for singers. Not for dancers. Not for special effects, back projections, spotlights, or reputations. A contest for the best popular songs.
Mel introduces all six performers. All six have been in the sharp end of at least one X Factor series. All know what it's like to perform under pressure and on television, some know what it's like to perform on network telly.
Alexander Rybak has the first performance, reprising "Fairytale". Is it really eight years since this was the inevitable winner? Still sounds fresh.
There's a new voting method, combining the public televote with a jury of eight music industry professionals. Three of them will also offer opinions on the songs. Bruno Tonioli from the 1980 contest, Sophie Ellis-Bextor from the dancefloor, and CeCe Sammy from the vocal coaches school.
Sing!
"Wish I loved you more", written by Kevin Fisher, Courtney Harrell, Laurell Barker, Mattias Frändå , Johan Åsgärde, Oliver Lundström. Holly Brewer is the singer, and we get a long video with Holly explaining her career, and her connection with the song. It's shot in an arty manner, with lots of framed photos.
But we're here for the song. Holly uses some distracting arm movements early on, and the song is capable of a bit more. The song is yearning for the unlikely, a conditional "we could do better". She spends the first two minutes behind a mike stand, stepping forward only a little in the final chorus. We'd have her pacing the stage like she owns it.
The BBC might have learned from some of the critics: there were a few really long shots of the CGI backdrop, but much was Holly in centre shot or framed on the side. The panel approves, CeCe is very enthusiastic. She will be all night.
"Light up the world", written by Dan McAlister, Rick Blaskey, Greg Walker, Chris Sutherland, Ameerah Roelants. Danyl Johnson performs this entry.
The song is going for the all-sing-and-be-happy vibe. Did well for Poli Genova last year, but unalloyed optimism hasn't won Senior Eurovision in about fifteen years. It's competent, but we can see NTU scheduling this as filler between two inspired slow numbers.
A shaky start, there may have been technical problems there. There are good ideas in the choreography, he's got moves and vocals, but we can't see this as the night's best.
"I will never give up on you", written by The Treatment, Emmelie De Forest, Lawrie Martin. Lucie Jones performs this one, she tells us about her stage experience.
One of those songs we are going to come back to, win or lose. The melody is simple, but there's something unusual and appealing about the vocal rhythm. That, we suspect, is the influence of Emmelie de Forest, winner with a similar trick four years ago.
This is a very simple song to stage. Lucie stage centre, bright light, centre screen, pull in, pull in, pan to the middle. Repeat for three minutes, and then collapse with emotion.
"Freedom hearts", written by Gabriel Alares, Sebasian Lestapier, Linnea Nelson, Laurell Barker. Olivia Garcia does the performance, the video piece goes long about how she's young – at 16, couldn't be any younger.
A contemporary sound, the angsty, angry noise that has been absolutely everywhere for the last year or so. The lyric is peace-peace, the sound is sharp – Sophie is right to point out that this is going to sound aggressive to grannies, but grannies don't vote. Young people like Olivia do vote, and there's something in this song for the juries.
Staging begins oddly, Olivia tries to pull off the silver dungarees look, and almost succeeds. The end of the song features dancers waving blank flags. That's where we've seen this before: The Veronicas would have won in 2015 had they entered "If you love someone", just this vibe.
"What are we made of", written by Jon Hällgren, Eric Lumiere, DWB. Nate Simpson performs this.
After a couple of leftfield ideas, this is a very conservative choice. Young man performs a mid-tempo piano number. The lyric cries for a downtempo arrangement, but at least they avoid the key change of doom. Nate has his showing-off moment near the end, with a glorious melisma. He's also able to show his vocal range.
The staging is also predictable: young man prowling the stage in front of a starburst backdrop. We half expect Dr Who to come out of the backdrop.
Looks like the jury aren't allowed to be negative, Mel has to ask "could this be the year of the ballad?", Sophie makes comparisons to "Rise like a phoenix". That could have been the next "Goldfinger"; "What are we made of" is the new "Writing's on the wall".
"I don't wanna fight", written by The Treatment, Nicole Blair, Marli Harwood. Salena Mastroianni performs.
Remember the best bit of Jason Donovan's "Too many broken hearts"? It's the opening twenty seconds: the electrifying guitar riff, the chugging disco beat, and then Jason starts singing and it all goes downhill. This song is similar, we've heard the best bits in the first twenty seconds.
So we get a distracting geometric light show, backing dancers for all tastes, and a lot of show. The lyric is trite: "we should put down our weapons, only love survives" works as a huge hook, but one hook can only catch one fish.
Votes
This column's fully-specified single transferable vote went as follows:
I will never give up on you
Freedom hearts
Wish I loved you more
Re-open nominations
I don't wanna fight
No entry
Light up the world
What are we made of
DISCO as performed on Only Connect earlier
The public televote ran from 8.26 to 8.44. Voting straplines suggested we're voting for the performer, not for the song. Psst, this is the Eurovision Song Contest. Not the separate Eurovision Singer Contest.
During the voting: the reprise, a filmed segment where students discuss past performances, a performance by boy band The Vamps. We'd likely put "All night" in third place on tonight's lists.
Then there's another recap, and a discussion of why SBS is at the Eurovision Song Contest. Er, because they've been invited to the last few events?
After the lines close, some words from the panel. And another chance to see the interval act "Love love peace peace" from last year.
And so the end is near. The winner, in no particular order, "I will never give up on you".
After the group hug, and a quick chat with performer Lucie, the winner's reprise, joined by other competitors at the end, and closing credits.
This column has a habit of lowering expectations for BBC entries. We have decent hopes. "I will never give up on you" is a strong song, and it provides Lucie with lots of vocal capacity. The staging is difficult to get wrong – what we saw this week would be OK. It's an easy song to love, and quite difficult to hate. On these factors alone, we would expect the BBC entry to do well amongst the juries.
But the juries are only the half of it. Is there a televote, is there a call to action? Not sure there is, not just yet. "Only teardrops" turned from an adequate song into a winner because Emmelie de Forest looked the part. Lucie doesn't yet have a part, and the one she writes will be crucial.
Winner? Don't think so. Top ten overall? Perhaps, but it's far too early to bet on it.
Our honest assessment: top ten in the jury vote, and about halfway in the combined scores. For the BBC, that's progress.
This Week and Next
A couple of surprises at the National Television Awards. Emmerdale Farm won the Serial Drama award, and I'm a Celebrity... Get Me Out of Here! took the "Challenge Show" gong. (Mr. Bother of the Bar described this as a game show out of a studio. Good analogy.)
Ant and Dec took the Entertainment Programme award for Saturday Night Takeaway, and retained the TV Presenter award for the 944th year. Mary Berry the TV Judge award, Strictly Come Dancing the Talent Show, Graham Norton the Lifetime Achievement — sorry, Special Recognition.
The Chase retained its Daytime award. The head honcho showed us a picture of Potato's trophy sofa.
National Television Awards are a popularity contest, voted by the public, published by ITV and popular media, and likely influenced by "get out the vote" campaigns. The Chase used Brad and the power five to ask for votes, and won; Pointless didn't, and didn't.
Surprise news from ITV, as Play to the Whistle is back for a third, completely inexplicable, laughter-free series. The oh-so-painful show is at least vacating the main channel for ITV4, so we can be forgiven for ignoring it.
From MTV, we hear about Stranded With a Million Dollars. Ten people are stuck in the middle of nowhere, and challenged to survive for 40 days. Whoever survives wins one million dollars (€940 000). The players will be tempted to spend the prize fund on useful items – at sky high prices. The makers want it to be the new Hunger Games, we may look again should the series reach these shores.
You Ask Us. Half-remembered show of the week:
"A kids' show on CBBC (possibly CITV), where teams of 3 kids in animal onesies (different animal for each team) did challenges. One of them involved slime. They had to attach their teammate to a thing, they then slid or fired or something. The further it went the more points they got, but if they went too far the teammate fell into the slime?? possibly there were conveyor belts?"
This was early to mid 2000s, roughly. The Week doesn't recall this show, but we're sure our readers do, and are now dying to tell us.
Update: Within a day, readers came through. This is Dunk Beds from Basil's Game Show. Thanks, everyone!
University Challenge continued its group phase, as Bristol took on Corpus Christi Oxford. The key moment came just after half time, Bristol had taken the last two starters, and pulled back the deficit to 100-60:
Q: Published in 1980, Housekeeping was the first novel...
Emma Johnson, CCO: Marilynne Robinson?
Corpus Christi take the next eight starters, and turn a narrow lead into a 250-70 rout. Corpus were 22/36 on the bonuses, Bristol took 6/12.
Only Connect (2) had round three of the group phase, the Cosmopolitans defeated the Beekeepers by 26-19. Beekeepers took the first point, and that was about as good as they got. The Cosmopolitans knew things that happen on a Sunday, and the 4-4-4-2 sponge cake formation. They knew English translations of South American capitals, events in September 2001, and a rather lovely picture sequence of ghosts in A Christmas Carol. 16-4 going into the walls.
Beekeepers needed to be perfect, and they were. Cosmopolitans needed a decent performance, scored seven, and that's game over. The Beekepers edged a fast-moving Missing Vowels round, but the damage was long done.
BARB ratings in the week to 15 January.
Sherlock (BBC1, Sun) ends its series with 9.05m viewers. BBC The Voice of This Territory (ITV, Sat) the top game show, seen by 6.05m.
Let It Shine (BBC1, Sat) comes close behind, with 5.85m. Pointless Celebrities (BBC1, Sat) drew 5.15m.
The Chase (ITV, Wed) records a stonking 3.95m, ahead of primetime shows Through the Keyhole (ITV, Sat, 3.7m) and Dance Dance Dance (ITV, Sun, 3.5m).
University Challenge (Mon) tops on BBC2, seen by 3.2m. Dragons' Den (Sun, 2.9m), Mastermind (Fri, 2.35m), The Great Interior Design Challenge (Tue, 2.2m) were close behind. Celebrity Big Brother (C5, Fri, 2.15m) beat Only Connect (BBC2, Fri, 2.05m) and QI (BBC2, Fri, 1.8m).
1.55m for Lip Sync Battle (C5, Fri) and Catsdown (C4, Fri). Bit on the Side (C5, Fri) picked up 750,000 viewers.
Top digital shows: More4's Four in a Bed (300,000), Taskmaster on Dave (295,000), and Mock the Week on Dave (290,000). Masterchef Junior on W was seen by 190,000; CBBC's The Dog Ate My Homework by 185,000. The Chris Ramsey Show on Comedy Central has challenges and stunts, and 170,000 viewers.
In Ireland, Dancing With the Stars (RTE1, Sun) remained top with 492,000 viewers. Masterchef Ireland (TV3) had 104,000 tuning in. TV3 also has imports: BBC The Voice of This Territory is simulcast live to 165,000, The Cube is taped to 120,000. And on RTE2, Dragons' Den appeals to 71,000.
A quiet week for new shows, the biggest are The Great Pottery Throw Down (BBC2, Thu) and America's Next Top Model (UK Living, Thu). There's another chance to see Beat the Brain (BBC2, weekdays), and we're intrigued by Caraoke Showdown (Spike, Fri). Last in the run of Celebrity Big Brother (C5, Fri). Next Saturday, Let It Shine (BBC1) moves into the groups phase, which helps because they're trying to find a whole new Take That.
Photo credits: BBC Studios / BBC Music, SVT / EBU, Potato
To have Weaver's Week emailed to you on publication day, receive our exclusive TV roundup of the game shows in the week ahead, and chat to other ukgameshows.com readers, sign up to our Yahoo! Group.