Clive Doig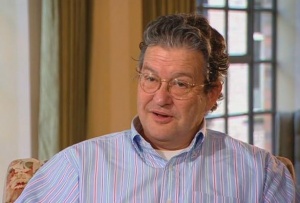 Shows
As producer, devisor and/or writer:
Biography
Clive Doig was born in Croydon in 1940, and joined the BBC in 1958 as a junior technical operator. He worked through a number of roles at Auntie Beeb, rising to director level in the Children's Programmes department in 1971. He directed six series of Vision On, a programme for deaf children, developed by Patrick Dowling of The Adventure Game fame.
From there Doig became producer of many game shows of the 80s and 90s, usually of a puzzly bent, mostly for kids and almost all of them highly successful. He is noted for his assocations with legends such as Tony Hart, Jeremy Beadle (Eureka, The Deceivers, Beadle's About) and Johnny Ball (Johnny Ball Reveals All). Also known for compiling the fiendish Trackword in Radio Times.
Trivia
He devised the Alien Invasion set-up on Beadle's About.
He is Scottish/Swedish.
Web links
Feedback