Darren Day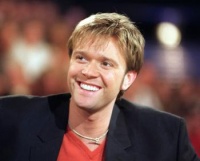 Biography
First came to the public's attention when playing the title role in Joseph and the Amazing Technicolour Dreamcoat while standing in for Phillip Schofield, and many similar theatrical roles followed.
Darren competently hosted two series of You Bet!, followed by Don't Try This at Home! where he moved on after one series.
Trivia
In his youth, he was a semi-professional snooker player. His highest break was 136.
Web links
Feedback