Rhannu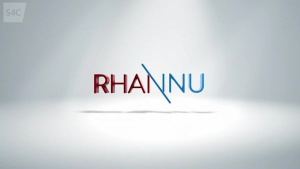 Host
Aled Hughes
Broadcast
Cwmni Da for S4C, 20 February to 27 December 2019 (21 episodes in 1 series)
Synopsis
Sixteen viewers gather in an S4C studio. By pulling blocks at random, they're split into two equal teams, and secrete themselves in soundproof booths - "sheds", as they're called.
Each shed can see what's going on in the main studio, and host Aled Jones announces a quiz subject. Who in the shed knows most about this topic? We'll see the expert being prepped by their colleagues, and perhaps some dispute over who knows the most.
One champion from each shed emerges. They face off in questions on this topic - specialist questions, quite difficult if it's not your expert area. Each question is multiple choice, three options. As soon as one player is right and the other is wrong, the duel has found a winner. The loser, and their entire shed, are out of this week's show.
The winning shed is divided again. Another champion is found, another quiz duel takes place, another shed is eliminated.
And then there's a twist. Whoever was the shed's champion in this second round goes straight through to the final, and gets to pick their opponent from the remaining contestants. The other two are off the show for this week.
The two finalists have another quiz duel, the winner earns £2000 and a spot in the series final for the £10,000 jackpot. The loser comes back next week, and a replacement contestant tops up the pool to 16.
Rhannu works on two levels. Each individual show is an interesting quiz in its own right. Viewed as a series, Rhannu is a social game underneath the quiz. We get to know the personalities, we form views on the stronger and weaker players. And we chortle at players who pick what they think is the weakest link only to be beaten in the final.
Inventor
Format created by Vision Independent Productions
Trivia
The title translates as "Divide".
Web links
See also
Feedback