The Great Garden Challenge (1)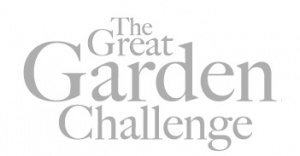 Host
Janet Ellis and Chris Beardshaw
Co-hosts
James Alexander-Sinclair and Ann-Marie Powell (judges)
Broadcast
Princess Oxford for Channel 4, 21 March to ? 2005
Synopsis
It's a gardening challenge show, obviously. Each day two teams of designers have to create a show garden from scratch. They have a plot 5m square, a limited budget, and the stipulation that the design must be practical to do at home. They start the day before transmission, to finish - and be judged - during the live show.
Competition or not, it's hard to get excited about yet another daytime gardening show, but this one does have a few things going for it. Firstly, the gardens are open to the public, so if you happen to be in the vicinity of Blenheim Palace during the series you can go along and watch it all happening in three dimensions, smell the flowers and sustain minor injuries from the thornier items. Also, it's nice to see Janet Ellis back on telly. Is it really a quarter of a century since Jigsaw?
The other saving grace of this show is that there's a lot on emphasis on plants. After years of garden design shows that were all about decking, water features and gravel, it's good to see some real gardening getting a look in. Which is not to say that there aren't water features, decking and gravel on this show, but they're not the be-all and end-all of it, and the experts give a lot of advice on choosing and caring for plants.
Five hours a week still seems an awfully long time to devote to it, but it may just be that this good-natured, ever-so-slightly twee competition has finally filled the hole left by the demise of Watercolour Challenge.
Champions
Green Shoots (Chloe Murphy and Sadie Stowell)
See also
The Great Chelsea Garden Challenge
Web links
Channel 4's Great Garden Challenge pages, via archive.org.
Feedback