Bygones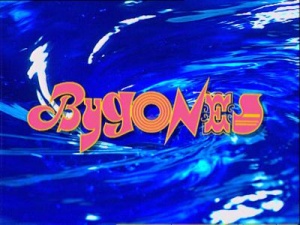 Host
Co-hosts
Team captains: Rick Wakeman and Craig Ferguson
Broadcast
BBC1, 13 May to 8 July 1994 (7 episodes in 1 series)
Synopsis
One of Danny Baker's more anonymous shows, this was yet another two-teams-of-three affair.
The games were all nostalgia based, and revolved around products which are no longer made (maybe it should have been called Buygones, then?)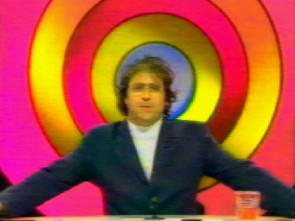 Your host, Danny Baker
In the first round the teams have to guess which product is being described by people stopped in the street. 3 or 4 people say something about the item and if the team guesses correctly they get 2 points. If not, some more clips are shown, with easier clues but only 1 point available.
Round 2 is "guess the celebrity". The teams are shown a waxwork head of an "Ex-celebrity" provided by the Great Yarmouth House of Wax. They get 3 questions to guess who the person is. Example heads might be Lord Kitchener or Jimmy Carter.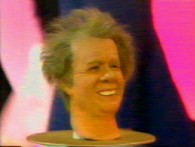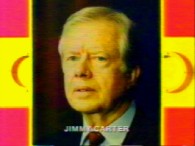 The likeness is frightening, but not as frightening as the waxwork
Round 3 is the "Stylophone" round. Each team are given a Stylophone (musical pen-operated gadget) and a series of notes, which if played correctly should reveal a well known hit of yesterday. This is accompanied by footage of Pans' People dancing to the hit.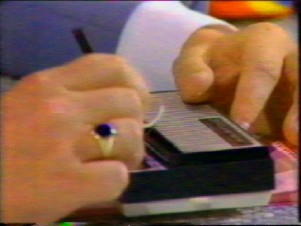 We blame this on you, Rolf Harris
And so to Round 4, where each team is played a piece of music from a bygone show. All the teams have to do is name the show.
The final round is a quick-fire round. The trailing team goes first and can choose from two categories. They are then played a short piece of film on the subject. The first question is based on the film but the rest are to do with the selected topic.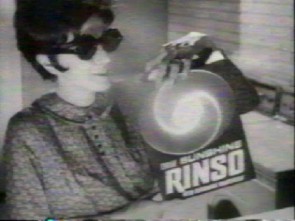 Rinso, a powder so bright you have to wear shades
In the event of a tie, a Danny sings a theme tune and the first team to guess wins. The show ends with a performance from a Bygone group, such as the Nolans.
Nostalgia's a good subject for a quiz such as this, but somehow this didn't seem to gel in the timeslot and style used here. A case of nostalgia not being as good as it used to be. Guffaw.
Inventor
Devised by Associated Rediffusion Television Ltd.
Web links
Opening titles from the BBC Motion Graphics Archive
Pictures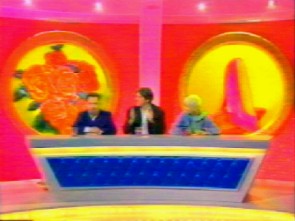 Team captain Craig Ferguson and guests.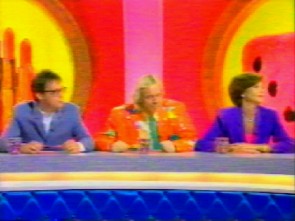 Team captain Rick Wakeman and guests.
Feedback