Fight Dirty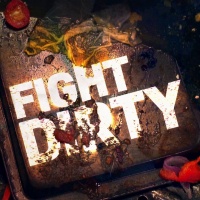 Host
Jordan North (narrator)
Broadcast
Fizz and Nice One TV for BBC Three, 15 February 2020
Synopsis
Two filthy households compete for a prize of £1000. The show's described as "filthy-to-fabulous" by one of the producers.
The setting is simple. Two groups of young people have allowed their rented houses to get incredibly messy. Sinks are blocked, toilets are a state, and the windows haven't been cleaned since the invention of glass.
For the challenge, each group cleans the other's house. They've got five hours, instructions, and all the supplies you might need. Gloves, dusters, polish, a vacuum, and all the chemical concoctions under the sun.
There's something for everyone here: gross-out slobbery, teamwork, camaraderie, a demonstration of what can be done with a few hours' effort, and even a rap from a grime performer.
Narration comes from Jordan North, he knows when to crack jokes and when it's best to shut up and let the contestants speak. He draws our attention to little nuances we might have missed.
Of course, the big prize is a cleaner house, and it's revealed in true Changing Rooms fashion – each side has been cleaning up the other side's house, so both go back to see the improvement for themselves.
Fight Dirty is a BBC3 show through and through. It's a fun and informative way to entertain to young people, with a clear social message at heart. We're serious about how gross the show is, mind. Now wash your hands.
See also
Feedback