Harry Hill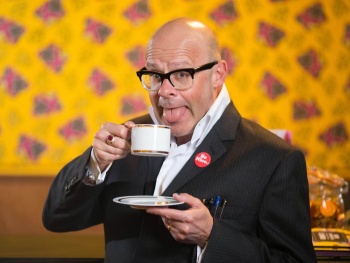 Biography
Oh come on, everyone knows Harry Hill. Bald, bespectacled former doctor with very prominent shirt-collars, better known for Harry Hill's Alien Fun Capsule, Harry Hill's Stars in Their Eyes, Harry Hill's You've Been Framed! (anyone else spotting a pattern here)?
Trivia
Was responsible for I Can't Sing, a musical about The X Factor beset by suffered delays and technical troubles before closing two months later.
He changed his name from Matthew Keith Hall, on the grounds that Harry sounded more showbiz. Well, if by that you mean alliterative…
He played the wacky Professor Branestawm in two very enjoyable BBC comedy-dramas, usually screened at Christmas.
Web links
Feedback