John Lloyd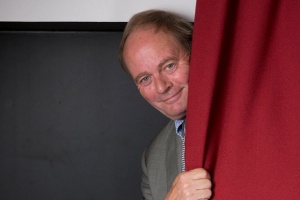 Biography
Veteran radio and TV producer specialising in comedy, with credits including The Hitch Hikers Guide to the Galaxy, The Burkiss Way (where he was credited as "John Lloyd of Europe"), Not the Nine o'Clock News, Spitting Image and Blackadder.
He has also occasionally appeared as a presenter, hosting some local programmes for LWT in the 1980s, and more recently the Radio 4 talk show The Museum of Curiosity.
Trivia
In 2011 he captained the victorious Trinity College, Cambridge alumni team on Christmas University Challenge.
For the 2011 "I" series of QI, his on-screen credit is "Commander", as he was made a Commander of the British Empire (CBE) in the 2011 new year honours. For the "J" series he was credited as "Doctor".
Web links
Feedback