John Snagge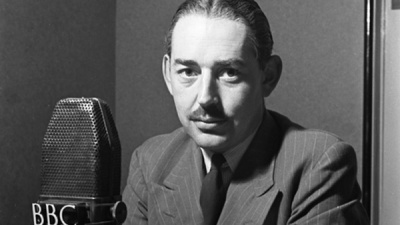 Biography
Announcer and commentator, one of the legendary voices of the BBC, which he joined in 1924 when it was still the British Broadcasting Company. Most associated with the University Boat Race, on which he first commentated in 1931, his other assignments included the coronations of George VI and Elizabeth II, and he was the first person called on for important announcements during the Second World War. Behind the scenes, he pushed for more regional voices on radio (and was partly responsible for Wilfred Pickles' introduction to the national news team) and was a staunch defender of The Goon Show against the misgivings of some of the BBC's top brass.
Snagge officially retired in 1965 (apart from the Boat Race, on which he continued to commentate until 1980) but was called upon to lend his authoritative-yet-approachable tones to countless dramas and sitcoms, notably providing the radio announcements in Dad's Army among many other shows. He even fulfilled the same role in the Sex Pistols' film The Great Rock'n'Roll Swindle.
He died in 1996, aged 91.
Trivia
A small yet fitting tribute: an 1829 gold sovereign that Snagge discovered in a junk shop is still used for the coin toss at the University Boat Race to this day.
Feedback