Leigh Francis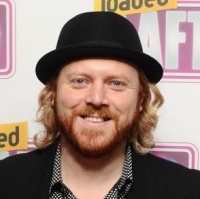 Biography
Born in May 1974 in Batley, West Yorkshire, Leigh Francis grew up in Leeds.
Basing his career around portraying a series of comic characters, his first TV work was with the former Paramount Comedy Channel. He went on to gain wider public attention for his work on Channel 4, most notably on the programme Bo'Selecta! where he donned a series of rubber masks, styled after famous people, in a Spitting Image style. Bo'Selecta! also saw the characters Avid Merrion and Keith Lemon introduced, with him appearing in the guise of the latter on a number of other TV shows in recent years.
Trivia
In 2011 he switched on the Blackpool Illuminations, in the guise of Keith Lemon.
Web links
Feedback