Paul Sinha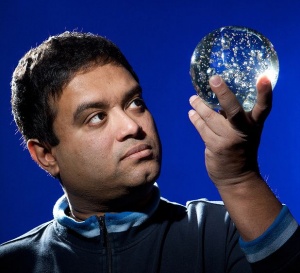 Biography
GP, stand-up comic and Chaser who's also been a contestant on Mastermind, Brain of Britain and University Challenge: the Professionals, as well as appearing in a professional capacity as a panellist on Fighting Talk and The News Quiz, and playing in a quiz team, The Allsorts, with the mighty Kevin Ashman.
Trivia
He was the first champion of We Need Answers when it was a stage show at the Edinburgh Fringe.
Formed a team on Round Britain Quiz with Marcus Berkmann.
Web links
Feedback