Ross King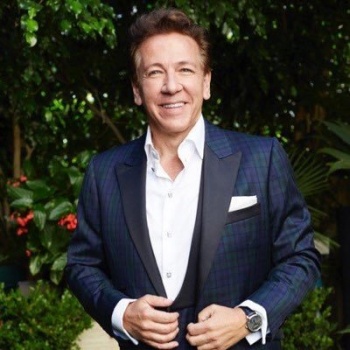 Biography
Debuted on Radio Clyde aged 15 and appeared on telly two years later. He beat 3,600 hopefuls to host the junior version of The Krypton Factor, which led on to numerous hosting jobs on daytime television - particularly post-news BBC lunchtime filler Pebble Mill.
His theatre roles have included Dick Whittington and Frank n Furter in The Rocky Horror Show. He now lives in Los Angeles, and has won four News Emmys.
Trivia
Despite the 'Glasgee' accent, he can speak fluent Welsh. Go figure.
Has a role of a BBC news reporter called Dave in the film The Day After Tomorrow.
He won a US reality show called The Audition where contestants competed for a job presenting the weather for a Los Angeles TV station on the Warner Brothers Network.
In 2018 he received an MBE for services to broadcasting, the arts, and charity.
Web links
Feedback