Scotland's Greatest Escape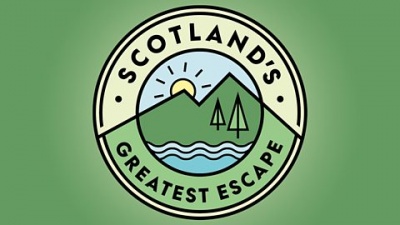 Host
JJ Chalmers and Grado
Broadcast
Red Sky Productions for BBC Scotland, 15 February 2023 to present
Synopsis
An equivalent of Scotland's Home of the Year for the hospitality sector. Viewers nominated their favourite away days and places to spend time away. A panel of industry experts whittled it down to 21 finalists in seven categories.
In the heats, members of the public judge various places to stay in Scotland, and decide the best place in their category. The winners go through to the final.
Grado is the presenter on the ground. He has a quick chat with the owner of each house (or castle, or caravan, or boat, or whatever) and narrates much of the show. There's also narration from JJ Chalmers, a disembodied voice who pops up from time to time to remind us of the rules, and informs the winner of their win.
Champion
Inverlonan Bothies by Loch Nell in Argyll & Bute
Web links
See also
Feedback