Simon Cowell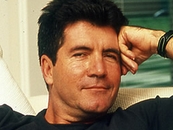 Biography
Began in the music industry aged 20, working at EMI before setting up his own label, Fanfare. He was the grand fromage behind Five, Westlife and, er, Robson & Jerome. When Popstars hit the screens, he joined forces with record manager Simon Fuller to produce a version, Pop Idol, where the public decides the winner.
The Sunday Times Rich List estimates his worth to be around £33.5 million, and he was reported to be the highest-earning British TV personality of 2004 with an income of £18 million for the year. Despite this, he spends £33.50 on his wardrobe of black T-shirts and high waist trousers.
Trivia
He turned down the Spice Girls and Take That, the latter because he thought Gary Barlow was too fat.
His brother Nicholas was the property expert on the ITV flop The Block.
Reputedly, he and Pete Waterman were brought in to develop the original theme music for Who Wants to be a Millionaire? but they argued so much that Cowell walked out and Waterman's version was rejected anyhow.
He won £20 of kitchen utensils on Sale of the Century in 1990.
Books/Tapes
I Don't Mean to Be Rude, But...: The Truth About Fame, Fortune and My Life in Music
Sweet Revenge: The Intimate Life of Simon Cowell, a biography of Cowell's business dealings.
Web links
Feedback