The Johnny Vegas Gameshow
Host
Johnny Vegas, we think.
Broadcast
BBC Choice, 27 December 2001
Synopsis
Audience-participation gameshow in which the studio audience was divided into three sections, each of which nominated one of their number to take part in each of a series of games.
The information we have for this programme is uncertain or incomplete. If you have any other information to add to this entry, please send it to us using the Feedback form below. Thank you!
Pictures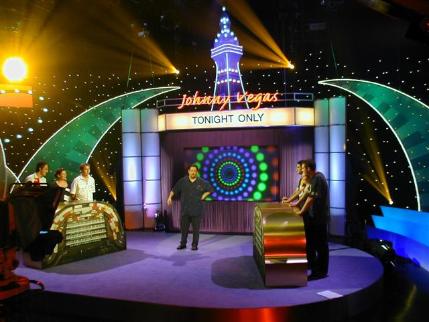 Johnny Vegas: never knowingly undersold
Feedback