Tim Gudgin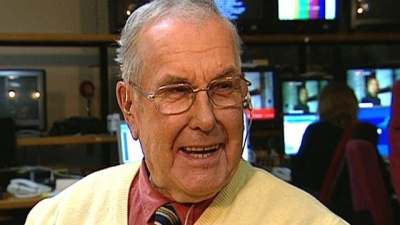 Biography
Radio presenter and voiceover artist who was best known for reading out the racing and rugby results on Grandstand and, following Len Martin's death in 1995, the football results too.
His long career with the BBC dated back to 1952, where his voice was heard on shows such as Housewives' Choice and Friday Night is Music Night.
He retired in 2011 and died on 8 November 2017, aged 87.
Web links
Feedback