Ultimate Dealer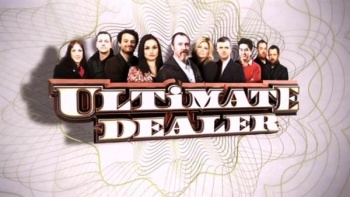 Host
Voiceover: Natalie Casey
Broadcast
IWC Media for Channel 4, 7 July to 25 July 2014 (15 episodes in 1 series)
Synopsis
Knockout buy-and-sell bonanza.
Each day, two dealers go to a trade auction, where they're spotted £500 to buy some things. They take their booty home, and try to sell it. The two daily winners with the best profit go to the Friday final.
Players can buy any goods they want - antiques and memorabilia, but also cleaning products, printers, and cuddly toys. And they can sell their goods however - to dealers, to customers, even by setting up a market stall.
A pacy show: every moment was carefully used, the half-hour spot didn't allow for dallying.
See also
Feedback