Category:IWC Media Productions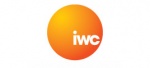 Definition:
Shows made by the production company IWC Media.
Established in 2004 by the merger of Ideal World and Wark Clements, the company was bought by RDF Media Group (now Zodiak Media) in 2005.
Pages in category "IWC Media Productions"
The following 8 pages are in this category, out of 8 total.
Feedback