Weaver's Week 2015-09-20
Last week | Weaver's Week Index | Next week
The Week is in a grouchy mood this week.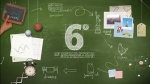 BBC2, 14 September
Our thoughts are not helped by the BBC press office, which failed to tell us that this show was a one-off. We thought it was the first in a long commission of clever shows hosted by the d:reamy Brian Cox. But no, it begins at 10.02 and ends at 10.32, just in time for Newsnight.
So, with a very short run, the last thing they're going to do is waste time on prolix introductions, right? Wrong. The first thing they're going to do is waste time on long and rambling introductions.
They could have said:
"With Ben Miller are Doctor Hannah Fry, she's a mathematician; and Professor Steve Jones, he does genetics. Joining Hugh Dennis are Professor Alice Roberts, that well-known anatomist; and Professor Jim Al-Khalili, theoretical physicist."
With a little audience applause, that might have taken 30 seconds. Instead, Coxy had to give anecdotes and waffle – every guest was "the brilliant, amazing, fantabulous...". It was almost five minutes before he explained the idea of the show: to link six disparate objects. From a record player to Galileo, thence to a dung beetle, whipped cream, the inner Earth, and "digital".
The link is, obviously, a copy of "Bohemian rhapsody". The group Queen have been compared to both dung and The Beatles, lead singer Freddie Mercury is now interred in the inner Earth, and their work is available in "digital" formats. (We're not going to explain Mr. Mercury's link to whips and cream. Use your imagination.)
Unfortunately for us, this wasn't an extended version of an Only Connect picture round. They weren't looking for the one force to unify everything in the galaxy, but something to link a record player and Galileo, then something else to link Galileo with a dung beetle, and so on.
And while there are many plausible connections, Dr. Cox steered the discussion to whatever the producers wanted to talk about, the caption they'd prepared earlier. So this wasn't a flowing science discussion as "guess which connection we're thinking of". The host pointed and angled the debate in the style of Round Britain Quiz.
Unfortunately, the host pointed the debate with all the elegance of John Sergeant dancing. Steve Jones (geneticist) had already worked out the link between dung beetles and whipped cream (nitrous oxides; for the beetles it's nutrients, and it puts the squirt into the cans of cream). But could Prof Jones get it out? No; Prof Cox told him to keep schtum while Coxy whipped out his props of whipped cream.
There were a couple of demonstrations in the studio. Stand back, folks, Hugh and Ben are going to do some Actual Science! One involved dung beetles rolling around balls of dung. The point they wanted to make was that beetles would hit an obstacle and then go off at right angles. It's an entirely Normal thing to do.
Another demonstration was of non-Newtonian liquids. Ben Miller got to scale a crane to the top of the studio, and drop a balloon containing a hen's egg surrounded by custard. The point is that custard is a non-Newtonian liquid, and if you hit it hard enough, it acts like a solid. About a year ago, Greg Foot demonstrated the same point on Blue Peter – his prop was a paddling pool filled with custard. Stand on it, and you sink. Run on it, and it's more solid.
These science demonstrations got their point across, just. But they were heavily edited, and we came away thinking that Greg Foot (or his spiritual predecessor Johnny Ball) could tell this story with far more gusto, and in a much more structured way, and make it much more memorable.
It was a contest, and we did keep score. Prof Cox split ten points between the teams, in a way that bore no relationship to what we'd just seen. Prof Jones's correct answer was worth 8 points, an earlier fumble to the answer had somehow earned 9 marks. We don't mind our games being inconsistent; we do object when we notice them being inconsistent.
Scores weren't applied with the forensic rigour of Brain of Britain, nor in the predictable way of Round Britain Quiz. No, scores were generated by Phillip Schofield pulling tablecloths off tables and counting the number of teacups that fell. Or by counting the number of people who followed the explanation of how the inner earth was linked to "digital" by Pierre Laplace. Even on a second viewing, that made no sense.
Would we watch a series? It's unlikely: Brian Cox can do many things, but hosting panel games is not his specialist subject.
Now Play This
Matheson Marcault at the Somerset House New Wing, 4-6 September
This article is based on the column's visit during Saturday 5 September.
Imagine a mansion house, centred around a quadrangle. It has many entrances, some on the main thoroughfare, some on the riverbank. Some on the other sides. Pick an entrance, and try to find the bit of the house you do want, without stumbling into an exhibition on post-punk bands inspired by Margaret Thatcher.
Now Play This occupied seven rooms down a corridor on one part of the mansion house. We entered down the side door, and had to stumble our way to the front door, and then to the registration desk. We will take much of the blame for our rotten navigation, and grouch slightly at Somerset House's poor internal navigation.
The rooms were discrete rooms, all facing onto one corridor. The organisers had the presence of mind to theme each room. So in "the board game room" were board games. Obviously. It's a room with board games, and tables to play them on.
"The kinetic room" was dominated by a giant wooden maze, which tilted on the horizontal and the vertical. Holes were cut in the floor to catch the ball as it travelled from start to finish. It's the sort of thing we might see on The Crystal Maze, only much harder.
"The workshop room" contained games under development. Typemine appeared to be about fitting elastic bands over letters to form words, it's a gimmick that might work in a one-series daytime show. Foleyoke was improvised sound effects. Magnotron was a two-player challenge: one crouched behind a large piece of cardboard and moved a magnet, their companion stood on the other side and guided them left and right and up and down to the goal. It combines two classic Crystal Maze games: the magnetic shuttle, and the "Knightmare" invisible maze to walk through.
In "The drawing room", drawings from a future production. "The map room" had games in the Fluxus style, taking the familiar and making a challenge out of it. Walk towards a wall, and stop before you walk into it: closest wins. Or build a secret stash of copies of other people's work: largest stash wins. Many of these could fit into other game show formats: some into Taskmaster, others into The Mole.
"The gravity room" had two computer games. We appreciated "Sagittarius", archers have a planet, and fire arrows at each other. But gravity can distort the flightpath of the arrow... In the foyer, a large wooden pinball machine, with a satisfying bell to ring if you could shoot the ball in exactly the right direction. We never could. "The front room" had computer games, including "Don't Die Mr Robot" and "Kitty Powers' Matchmaker". Is it possible to lose a dating game? We managed it.
"The reading room" was dominated by a monolithic paper sculpture, large enough to walk around inside; we didn't get why this took up the whole room. Indeed, we didn't quite understand what the exhibition was getting at. There was art on every wall, there was some improvisation, there was some participation, there were some things to do. Very little that could occupy us for more than a few moments, and the exhibition was so busy that we couldn't get into anything before someone else would like a go.
Somerset House is a high-class building, in a privileged location, but we don't think it fitted Now Play This. The rooms all had high ceilings, and voices echoed around the place; fatal when you're playing a game to make sound effects. There wasn't chance to slow down and contemplate; even the zen-like drawing room was busy. The whole day was move-move-move, games at an intense pace.
Other details irritated us. Board games with pieces missing. A slightly cliquey feel. Inaccurate information about some of the exhibits and events. "Broken Sounds" was either broken or incomprehensible; we could fly in "Oases" but had no clue why. We could write screeds about how "Gostak International Airport" wound us up, but will confine criticism to this: had the organisers said it had an artificial deadline and wasn't collaborative, we would have found something less nettlesome to do instead.
For this column, the event fell into an awkward hole. Easily worth the £5 admission fee, but certainly not worth the expense and inconvenience of a day trip to central London from sunny Birmingham. We encourage our London correspondents to visit the next event, provisionally around Easter, which promises to be bigger and better.
See also: Dean Bowman's commentary.
Channel 4's leading daytime entertainment is almost halfway through its series. Kevin Breeze extended his winning run to four games, before stumbling to defeat against Chris Roy. Then came Jonathan Wynn, eight wins, eight centuries, a lowest score in his opening match. Twice, a Perfect Game was lost only on a fiendishly difficult numbers round. Jonathan's total of 922 might well be the highest of the series.
Matty Artell eased to five wins (541 points), before Wayne McSorley unseated him. Colin White won one match, then Thomas Carey burst onto the scene with a score of 120. He's got two wins so far.
The seedings so far:
| | | |
| --- | --- | --- |
| Jonathan Wynn | 8 wins | 922 pts |
| Stephen Briggs | 8 | 883 |
| Judy Bursford | 7 | 603 |
| Liam Moloney | 6 | 745 |
| Matty Artell | 5 | 541 |
| Rhys Benjamin | 5 | 494 |
| Kevin Breeze | 4 | 413 |
| Pat Lonergan | 4 | 408 |
The final is set to take place on Wednesday 23 December, so Finals Week will not be interrupted for horse racing. We approve.
And the provisional draw has been announced for the next Championship of Champions. It covers the six series up to June this year, those who played too recently to appear in the 2013 Ultimate Championship. In the list below, "winter" series began in July and had their final in December, "summer" finished in June.
Tom Cappleman (winner, summer '15) v Glenn Webb (octochamp, winter '13)
Heather Styles (runner-up, winter '12) v Giles Hutchings (winner, summer '13)
Andy Platt (runner-up, summer '13) v David Barnard (octochamp, winter '12)
Dylan Taylor (runner-up, winter '13) v Tracey Mills (runner-up, summer '15)
George Ford (octochamp, winter '14) v Jen Steadman (octochamp, winter '13)
Callum Todd (winner, winter '13) v Samir Pilica (octochamp, summer '14)
Dan Mccolm (winner, winter '14) v Paul James (winner, winter '12)
Antoinette Ryan (runner-up, winter '14) v Mark Murray (winner, summer '14)
Details from c4countdown.co.uk. We're only calling it "provisional" because the shows won't be recorded until November, and we don't want to tempt fate.
This Week and Next
Tim Wonnacott appears to have left Bargain Hunt. This column doesn't watch the buy-it-cheap-sell-it-expensive show, because we have a day job, but it is a giant in daytime television. Mr. Wonnacott has been on the show for over ten years, following in the footsteps of David Dickinson. A run of substitute hosts were trialled last year, while Mr. Wonnacott was doing Strictly Come Dancing, and they may be back in action before long.
Winners this week included Brendan Cole and Hoggy (champions of Flockstars), and Peter Finan (new Fifteen-to-One winner). There'll be another Fifteen-to-One champion in late November; we don't know if Flockstars is coming back.
From the blue wire, the latest news from the senior Eurovision Song Contest. We're pleased that the Czechs will bounce back, that the Greeks will send another new broadcaster. Ukraine and Bulgaria have thrown their hat into the ring, so have Bosnia and Herzegovina, so have Turkey. We're yet to hear from Slovakia, Croatia, and Australia want to send someone bigger than Guy Sebastian. (Look, if SBS wanted to win this year, they should have sent The Veronicas.) Luxembourg won't be back, and ESC Insight explains why.
From the red wire, we hear that Arnold Schwarzenegger is to host The Apprentice Us. Herr Schwarzenegger, a former governor of California, is the latest failed politician to be associated with this format, following Alan Sugar (UK), Vladimir Potanin (Russia), and Flavio Briatore (Italy).
We were excited to read the Buzzerblog headline, "Electus and Barracuda acquire rights to Treasure Hunt reboot" But then we read the article, and figured this isn't the Anneka-and-Kenneth show. Stop the clock.
A spoiler for America's Got Talent, won this week by Paul Zerdin. The ventriloquist is from the UK, and previously won The Big Big Talent Show on ITV in 1996. Which can only mean that, next year, Steve Brookstein will finish second on AGT and we'll never hear the end of it. We say "a spoiler" because 70,000 people are watching the series on Tru TV, and won't find out the result until November.
For those who asked after Pointless Celebrities last night, International Men's Day is 19 November.
Quiz update
The tenth heat on University Challenge saw Reading and Imperial College go hammer and tongs. Of course, Reading has seen far greater game shows than this, but a commission for Accumulate! is this site's equivalent of a letter to Hogwarts. Reading got the first starter, and that was the high point: Imperial won by 285-110. In what's been a very modest series, Imperial are the first standout team.
Reading were represented by Macdonald Ukah, Jan Kamieniecki, Sammie Buzzard, Lewis Blackshaw. For Imperial: Ben Fernando, Ashwin Braude, James Bezer, Onur Teymur. With four heats to go, the repêchage spots are filled by Glasgow (155), Nottingham (135), St Peter's Oxford (130), and Sussex (125).
Only Connect wasn't so much won by the Mixologists as lost by the Collectors. 24-22 was the final score, recovering from 7-11 down going into the final Sequences question. The Collectors got the idea of "Black days of the week", but started in the wrong place, allowing the Mixologists to grab a bonus. Then the Collectors got hung up finding football club nicknames – not naming the Irons – and not spotting things that come in packs. A perfect wall from the Mixologists gave them a two-point lead. A see-saw set of missing vowels finished in a draw, and the Mixologists progress.
Mendellians beat Mavericks by 31-20 in the second elimination match of Hive Minds. As seems to be their way, the Mendellians leaped to an early lead, and secured their win on the Superhive. Mavericks were let down by the patella; this wasn't in their Superhive and cost them five points.
Episode 7 of Mastermind featured Mark Grant, a recent Brain of Britain. He won, of course, but it was a stretch. After scoring 12 on Scott Joplin, a very difficult general knowledge set allowed him to only collect the odd point here and there. But the mark of a champion is to never give up, and he passed the winning mark with a few questions to spare. Tom Church and David Lowe reached double figures in their specialist rounds, and Sarah Clarke picked up a baker's dozen in her general knowledge set. Any of them could win on another day.
BARB ratings in the week to 6 September.
The Great British Bake Off continues to be the biggest television show in the nation, 12.4m saw this week's flanning.
9.8m for the Strictly launch show, and a mere 6.9m for The X Factor. Pointless Celebrities secured 4.1m Chucklehounds, and Five Star Family Reunion was aided by a strong lead-in, with 3.8m viewers.
University Challenge and Bake Off An Extra Slice were seen by 2.8m, with Through the Keyhole on 2.7m. Paxman and Brand beat Lemon: excellent. Only Connect got 2.45m, Keep It In the Family (3) 2.3m. Coren Mitchell beat Walsh: excellent.
Catsdown finished its mammoth run with 2.05m viewers, and "Celebrity" Big Brother had 1.85m.
On the non-PSB channels, 720,000 for Xtra Factor, 540,000 for Hell's Kitchen (both ITV2) and 450,000 for Taskmaster (Dave). There were 130,000 for Strictly Red Carpet on BBC Red Button, and 370,000 for Duck Quack's [sic] Don't Echo (The Satellite Channel).
The long wait is over! Deal or No Deal is back (C4, weekdays), in a lunchtime slot befitting its viewing figures. Funz and Gamez (BBC3, Tue) might be filthy, and might not be a game. Celebrity Big Brother gets off our screens (C5, to Thu).
In Wales, we're catching up with the choirs from Codi Canu (S4C, Sun) and have an appalong game Rhestr (S4C, Thu). In Ireland, think in sync on Four Heads (RTE1, Sun). And in Scotland, Instant Millionaires catches up with big winners (BBC Alba, Thu).
Strictly Come Dancing (BBC1) performances start on Friday, and Pointless Celebrities (BBC1, Sat) features Cheryl Fergison (TV Burp), Dani Harmer (Tracy Beaker), but Zoe Salmon (Compete for the Meat). Celebrity Benchmark (C4, Sat) tries to revive the failed daytime show.
Photo credits: BBC; Matheson Marcault; Liberty Bell.
To have Weaver's Week emailed to you on publication day, receive our exclusive TV roundup of the game shows in the week ahead, and chat to other ukgameshows.com readers, sign up to our Yahoo! Group.