Weaver's Week 2016-04-24
Last week | Weaver's Week Index | Next week
There has been a glut of cookery competitions this month. Too many cooks have been doing battle. Chefs put their heads on the chopping block: who will be the master, who will be the cream of the crop, and who will end up in a locked lunchbox?
Here are thumbnail sketches of six (SIX!) cookery shows on mainstream channels.

Endemol Shine for BBC1, pretty much all year
You know. Gregg Wallace and John Torode, high-quality amateur cookery, gratuitous pressure, melodramatic soundtrack.
There's an amateur series. There's a professional series. There's a celebrity series, and a biennial junior series. Masterchef spreads out across the BBC like a primordial slime, oozing into all the nooks and crannies of the schedule.
And the viewing public love it – five million people see the editions on BBC1. Viewers all over the world love it – the show has sold to Ireland, and Canada, and Chile, and Brazil, and South Africa, and Spain. And many many more countries. Some of these shows come back to the UK, neatly shorn of their product placement.
Look, it's Masterchef. It's been going since 2005, and has become a part of the television furniture. There are rituals – the mystery box test, the food science challenge, "cooking doesn't get tougher than this". Seriously? Have you tried this column's fairy cakes?
Overseas, Masterchef is a reality show. Here, it remains a cookery contest with vague reality elements. This column doesn't have the patience to follow a series from start to finish.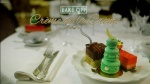 Love Productions for BBC2, from 29 March
You know, Tom Kerridge, high-quality professional cookery, gratuitous pressure, melodramatic soundtrack.
There's an amateur series. There's a professional series. There's a celebrity series, and a biennial junior series. Bake Off spreads out across the BBC like a primordial slime, oozing into all the nooks and crannies of the schedule.
And the viewing public love it – fifteen million people see the editions on BBC1. Viewers all over the world love it – the show has sold to Ireland, and Canada, and Chile, and Brazil, and South Africa, and Spain. And many many more countries. But none of these shows come back to the UK.
Creme de la Creme is the contest for patisserie professionals. Its only link with the rest of the Bake Off world is in the title, and the fact that food gets cooked in an oven. Mel and Sue have gone off to be funny, so Tom Kerridge is the host. Mary and Paul have gone off to write books, leaving the three-headed judge Benoit Blin, Cherish Finden, and Claire Clark. Even the marquee has upped sticks, replaced by a regular kitchen.
Homeopathic Bake Off.
This show's has only the faintest relationship to Bake Off. From time to time, there's a piece about the history of a cake, and there are explanations of what makes a particular cake work. But this is a few seconds in a one-hour show.
The programme is not charming, it's not inspirational. The warm glow of enthusiastic amateurs is replaced by chuntering about "flavour profiles". Witty asides to the camera turn into, "Can you go away because I'm about to [effin'] lose it?" No-one tells Sue Perkins to eff off. And there's no pie week, no bread week – it's cake after cake after cake. Man cannot live by fairy cakes alone, especially not the ones this column makes.
Compare against ITV's effort: Britain's Best Bakery (Shine, 2012-14). They tried to replicate Bake Off, its charm and variety, its narrative of small bakeries up against the national chains. Britain's Best Bakery always remembered its humanity, we could relate to it. Creme de la Creme is the elite chewing each other out.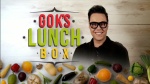 Shiver for ITV, 28 March – 8 April
From shows everyone knows to some more obscure ones. Gok's Lunchbox went out on ITV lunchtimes over Easter, it let the Loose Women have a fortnight off.
The basic idea is the Mystery Box test from Masterchef. Take three cooks. Give them the same box of ingredients, and let them make a dish. Judge the results, and give a small prize to the best dish.
Gok's Lunchbox faced one problem: this doesn't fill an hour. This doesn't come close to an hour. So they spin out things – first reveal the contents of the box, then talk about the planned recipe. The cooks will be judged by their own relatives and friends, so the panel first hears the title of the dish, and speculate about who will make which dish.
Gok Wan drops by to "help" with the cooking, and to deliver innuendo to camera. An additional ingredient gets sprung on the chefs. The contestants are also allowed to bring in something from their own kitchen, which totally undermines the premise. All the contestants will have the same ingredients – except they won't. There's gratuitous stress through a short re-heating session.
We have three problems with Gok's Lunchbox. First, the slow pace. This programme has a natural length of 30 minutes, perhaps a little less. There isn't the material to fill an hour.
Second, the prize feels wrong. £250 on a one-hour programme is almost an insult, when Tipping Point yields £3000 or so. Even BBC programmes like Think Tank (3) will give away a grand, or some small token to prove they're amateur shows.
And finally, Gok Wan smothers the programme with too much innuendo. He's decided that Bake Off works because it has a little innuendo. Mel and Sue are comedy professionals, they can handle sharp punchlines without cutting themselves. And they know to mix up pun and innuendo and that the story comes first. If this column threw a fairy cake at Gok Wan, he'd find it hard.
The standard for surprise cookery is BBC1's The Box. No nonsense, so simple, so tightly focussed. Gok's Lunchbox sprawls everywhere, and stops being fun.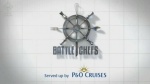 Spark Media Partners in association with P&O Cruises for UKTV, shown on W, 4-15 April
The Peninsular and Oriental Steam Navigation Company has made a publicity push in recent weeks. The object is to promote its new steam ship, the MV Britannia. The company paid for Saturday Night Takeaway to come live from the deck, and for hundreds of viewers to join the excursion.
In the two weeks afterwards, the Steam Navigation Company paid for a series on UKTV's W channel, previously known as Watch. Battlechefs promoted the food aboard Britannia, and the cookery classes offered by famous chefs. To do this, they took groups of five famous people, and sailed them all out to sea. Then they land in port, where the teams explore the city, buy ingredients, and learn how to make various local dishes.
Each day, one of the celebrity cooks is appointed "head chef". They're asked to create and cook a four-course meal, based on what they learned and bought while ashore. They'll be serving to the ship's captain and the "VIP guests", people who have paid through the nose to schmooze with the captain.
Ad-funded, and it feels like it.
The other four celebs don't get to sit back, far from it. They're underlings, fighting to impress that day's head chef. The head will distribute points to the others – 3 for the best, 2, then 1 and the worst cook gets no points. The captain, his guests, and Marco Pierre White (the celebrity chef, retained by both UKTV and P&O) each score the head chef out of five. All this evens out across the week – everyone's head chef once, and an underling on four days.
Even before checking our facts, we felt that the show was P&O advertorial. There are plenty of shots of the cruise ship, and the show had the glossy finish of a shiny brochure. It almost smelled of that strange plastic covering. The imbalanced scores – the majority of a player's marks come from one day – mean it's hard to work out who is ahead. And no-one makes our fairy cakes, good news for the lifeboats (still not used).
As a television programme, Battlechefs had few distinguishing features. There was nothing particularly bad, nothing we'd hope to see again. Just cooking at sea, while we're being gently sold a foreign holiday.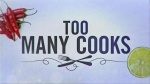 True North for Channel 4, from 11 April
5pm has its regular winners, but there are holes in both programmes. The Chase is repetitive, the four personal pursuits get a bit samey, though the Final Chase is always worth watching. Pointless can fall apart in the final round – if you don't like any of the categories on the finals board, the next four minutes are going to be dull.
There's a gap for a fast-moving programme at 5.30. Too Many Cooks could be it. Three pairs of cooks are going to cook at parties. So it's small dishes, the sort you can eat standing up with nothing more than a fork.
Each day's party has a theme, and the host sets up what they want. For example, a party at a gym might want a starter, a main, and a sweet, but with everything high in protein and low in fat. The host also sets the day's budget, £8-£10 per head.
The three teams introduce themselves, and make some preparations at home. When they arrive at the venue, the teams meet and explain what dishes they're cooking. Let's assume that the producers have nudged teams away from making the same dish.
Too Many Cooks moves at a tremendous pace.
And then it's action stations. The teams are each allowed one hour in the kitchen, during which they complete their food and serve it up. There is action, there is drama. Why have the fishcakes stuck together? Where is the mint? Will the microwave go beep more than the players? But each team has the kitchen to themselves, they don't need to haggle for time or fridge space.
Too Many Cooks moves at a tremendous pace, like sensible people from this column's fairy cakes. The narrator, Kirsten O'Brien, comes back from the ad break and summarises in three sentences. Gok Wan would have taken as long as he could. It's a stark contrast to the repetition on The Chase, or the tedium on Pointless.
Over the course of the week, we learn about the players, and get some sort of insight into their characters. Yes, and into their relationship. By seeing people in a more natural environment, both cooking and relaxing, we get to know them better than on The Getaway Car.
The party's over. All nine dishes served, the host has heard feedback from their guests. And the host whips out their chequebook. It looks like the hosts are expected to pay between two and three times the day's budget.
They do keep score, each team makes a profit, and the biggest profit at the end of the week wins. Someone will to win around £1500 every Friday. Not as huge as on The Chase, but it feels like a decent reward.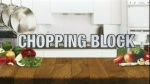 TwoFour for ITV, from 11 April
For this show, Rosemary Shrager and John Whaite run a residential cookery school. Four cooking couples are tutored and schooled. They'll see demonstrations, and get outline recipes to follow – a bit like the technical challenges in Bake Off. Looks like these are full days, wall-to-wall learning.
Each day's show has a theme. There might be a baking day, but there will be British day, Retro day, Asian day. The best couple each day win a reward, something related to the topic, to enjoy that evening in front of the others.
Did we mention it was a residential course? All the cooks live together, and over the week we get to see them live and work together. Compare with Too Many Cooks, where the teams will sample each others' dishes, and give balanced critiques, but so fast.
Each episode of Chopping Block lasts an hour, and it goes out at 3pm. The programme is a bit more relaxed than Too Many Cooks, but it's far faster than Gok's Lunchbox. To break up the footage of people cooking, we viewers are treated to Rosemary and John talking about their favourite dishes in the day's category.
An education for the viewer, and an education for the competitors – the idea of a school is that they will learn. And it's clear that the teams do learn, they improve. Whichever team has improved the least by Wednesday is off the show, and the remaining three couples compete on Friday for £1000.
The cash reward is only part of the prize: everyone has had a week with star chefs. And that is worth hundreds in itself.
Closing thoughts
This column has never warmed to basic cookery shows. We can't just watch people cooking, we need something else to entertain us.
For us, Masterchef and Chopping Block don't have that extra ingredient, they are more didactic than this column likes to watch. It's a personal reaction, and we can see why other people's tastes will differ.
Gok's Lunchbox didn't have enough to fill its hour, and Battlechefs felt like an artificial format made to advertise the ship. Too Many Cooks hit the spot: the show moves so fast that we almost forget it's a cookery show.
Bake Off Creme de la Creme is going to be an acquired taste. The "Bake Off" name conjures up an expectation in our mind, and the programme doesn't meet that anticipation. It's not a bad programme, but it's not as good as Mel and Sue's show.
And that's a look at six cookery shows. We're going to kick back with a cup of tea and a fairy cake. Just as soon as we've hauled it up from the basement...
This Week and Next
Some interesting news from the Junior Eurovision Song Contest. The next event will be on 20 November. A Sunday afternoon, not the Saturday evening slot it's filled since 2003. Could this help persuade reluctant broadcasters (cough, BBC) to air the show?
And some interesting news from the Eurovision financial department. TVR of Romania hasn't paid its membership fees for many years, and the broadcaster has been suspended from Eurovision. Unless they can get re-instated in the next few days, "Moment of silence" won't be allowed to compete at the Song Contest.
University Challenge result.
A night of emphatic conclusions on BBC2 last Monday. In The People Versus OJ Simpson, the caption "Jury deliberations: Day 1" was longer than it had to be. On University Challenge, Peterhouse Cambridge put their name in history, defeating St John's Oxford by 215-30. Hannah Woods proved unflappable as captain: the polite remark, "Do you know any German scientists, Oscar?" helped her teammate concentrate on the question and not his command of German.
Victoria Wood has died. She first appeared on New Faces, and always improved the panel on I'm Sorry I Haven't a Clue. For most of her career, Victoria avoided game shows and panel shows. The most fitting tribute: she's the most recent series champion of The Great British Bake Off celebrity edition, having won the title last year.
News from ABC (Disney). They're going to have a new run of Famous Family Fortunes, and another series of 500 (or so) Questions. Both are on ITV's roster for the near future. The Mickey Mouse network is also going to revive prehistoric format To Tell the Truth, where Ug, Ugg, and Uggy all pretend to be Captain Caveman. And there's another run of The Pyramid Game With Donny Osmond, with new host Michael Strahan.
In other left-pond news, we were interested to see Lifetime's new slogan, "Welcome to the Fempire". The slogan they'd like to use, a contraction of "Lifetime Empire", was trademarked by the Lemonade & Stuff Corporation in 2014.
Also... CBBC seeks contestants for Junior Bake Off ... tickets available for Top Class with Susan Calman (will close friends get to call her SC?) ... petitioners want Channel 4 to commission more Deal or No Deal.
BARB ratings to 10 April.
A new number one: Britain's Got Talent roared back with 9.05m viewers on ITV-SD, plus 1.75m on ITV-HD.
Masterchef continued (5.55m), Have I Got News for You returned (5.2m). And BBC The Voice UK ended, a mere 5.1m viewers is the fewest of any episode. By comparison, Channel 4's racing coverage attracted 4.7m earlier in the day.
Bake Off Creme de la Creme ruled on BBC2, with 3.95m viewers. University Challenge (2.95m) just beat Big Star's Little Star (2.85m).
Britain's Got More Talent had 1.11m on ITV2, Celebrity Juice slipped to 1.09m, Penn and Teller on Channel 5 fooled 1.04m.
And Battlechefs on W? 115,000 for the first episode, a decent return for the sponsors.
A very quiet week for new shows: Copycats returns to CBBC on Friday. Jest a Minute (Radio Wales, Sat) comes live from Machynlleth. Keith Chegwin and Nicholas Parsons do Pointless Celebrities on Saturday.
Photo credits: Granada, Endemol, Love Productions, Shiver, Spark Media / P&O, True North, TwoFour.
To have Weaver's Week emailed to you on publication day, receive our exclusive TV roundup of the game shows in the week ahead, and chat to other ukgameshows.com readers, sign up to our Yahoo! Group.