Weaver's Week 2018-04-08
Last week | Weaver's Week Index | Next week

2018 Final, 30 March
By tradition, the grand final has a bit of a budget, and the competitors go off to do a filmed report. For this reason, our notional form ends with "Six-star luxury hotels"; if we're not going to win the contest, we might at least get a taste of the high life.
Michael Taylor has chosen Major Golf Championships since 1997. His film isn't at Augusta, or Hazeldine, or Watkins Glen. No, he's filming at St Andrews; at least he gets to play the Road Hole bunker, and inspect the claret jug closely. His questions are all about the men's tournaments, and most land on the fairway, Michael finishes on 14 (0 passes).
Brian Chesney picked the Revolt of the Netherlands 1568-1609. This rebellion against Spanish rule has inspired uprisings in the North American Colonies against George III, in Paris against the Bourbons, and many others across the world. For his film, Brian goes to Delft, where there's a museum to William the Silent, whose murder sparked the insurrection. No bullet holes in Brian's round, a score of 13 (0 passes).
Kyle Nagendra will tell us about The Hannibal Lecter novels. He's gone to Pittsburgh in Pennsylvania, where they shot the film for Silence of the Lambs in the early 90s. Dr. Nagendra has picked his battles carefully: he has four books to study, and has qualified with short film series. There's not a lot of source material, so we might excuse some persnickety trivia. But the round is full of correct answers , ending on 13 (2 passes).
Ben Holmes has an even smaller topic, US Constitutional Amendments. There's only 27 of these passages, they're even shorter than this review. To learn more, he talks to BBC North America correspondent Jon Sopel. We barely cover the Bill of Rights, a score of 11 (1 pass) puts him at a disadvantage already.
Ken Morland has something much, much, much bigger. The Indian Premier League allows him to go to Eden Gardens in Kolkota, one of the greatest cricket grounds in the continent. He's surprised to be here, and knows that everyone starts from a duck. Two minutes later, he's smashed a pair of sixes and scampered a single, for a total of 13 (0 passes).
Alfred Williams looks more locally, and has taken Hadrian's Wall. It's a stone construction ordered by Roman emperor Hadrian, who was quite prepared to pay for his own defensive lines. Such was the quality of construction that much of the wall still stands, two millennia later. Alfred has been walking some of these areas all of his life, it's knowledge he's grown up with. Two minutes later, he's completed a score of XIV points (and no passes).
Ben Holmes comes back for the first general knowledge set. He doesn't know about Little Mix, nor Michelle O'Neill's political leanings. To win from last place, one probably needs perfection, and 22 (2 more passes) doesn't feel like a high enough bar.
Brian Chesney is next up to the chair. He's been the perpetual runner-up – here a few years ago, on Brain of Britain and Top Brain more recently, and might be the one person to appreciate John Humphrys' impression of Greta Garbo. He knows the basic plot of Bargain Hunt and the works of Lord Byron. In a fast-moving round, Bryan's final score is no passes, and 32 (THIRTY-TWO) points.
Kyle Nagendra gets one question, then misses former kings of Belgium, and throws a pass on the next question. This contender gets the question with the answer "Uranus", and seven-year-olds everywhere are disappointed with the way he says it. A final score of 21 (3 more passes).
Ken Morland knows the derivation of "No man's land", the territory beyond the walls of the City of London. There are a couple of errors early in the round, and then a long pause waiting for a poet's name to arrive. It results in a pass, and that feels like the end of his competition. He'll tell us that he read the fact yesterday, couldn't remember it, and that's his confidence shattered. The final score: 24 (5 passes).
Michael Taylor begins with a mistake, confusing the Indian and Pacific oceans; he'll quickly mix the Cotswolds (east of the Severn) with the Forest of Dean (west of the Severn, east of the Wye). Nevertheless, Michael continues to rack up the correct answers in a lost cause, and finishes on 27 (1 pass). He's already won University Challenge, and we have a feeling that Michael's good enough to win the glass bowl in a few years.
Alfred Williams is last man up, remembering the last speech of Martin Luther King, the nickname given by TASS to the opposition leader, and the works of Neil Gaiman. Again, lots of correct answers, and snapped out at a great pace. Any other year, 29 (2 passes) could be a winning performance.
But not this year. Brian Chesney, a retired librarian from Worcestershire, has won the title. Congratulations to him, and to the other competitors who made this a strong and unpredictable series.
Have I Got Adverse Criticism For You
There were some ill-judged comments from the Have I Got News for You regulars in the Rusty Old Radio Times. Ian Hislop mansplained, "On the whole, women are slightly more reticent and think, maybe modestly, 'I can't do that'." This opinion was based on Hislop talking to a random sample of precisely no people.
Bluntly, HIGNFY has made a rod for its own back. In the 1990s, the triumverate of Hislop, Paul Merton, and Angus Deayton were able to attack the powerful from all sides: one posh, one common, and one with the gravitas of a newsreader. But since Deayton was hounded out of the chair's seat by Piers Morgan, HIGNFY has lost its bite and become part of the comedy establishment.
And that means HIGNFY suffers from all the problems in the comedy establishment. Too much testosterone, any woman is liable to have their best contributions removed to the cutting-room floor. There's a pervasive attitude of not rocking the boat, and that's completely indefensible for a "satire" show.
One shrinking newspaper bemoaned the fact that only one woman MP has hosted HIGNFY. This is a problem, but not for under-representing women, nor for ignoring the parliament in Holyrood. No, the problem is this: Have I Got News For You is meant to be a satire. It's meant to take the already-powerful down a peg. When it gives even more privilege to Boris Johnson and Anne Widdecombe, HIGNFY sucks up to the powerful.
The show needs a good shake-up, and far more diverse voices. Having more women would help. Having more non-white people would help. Having more people from outside London would help: most of the world happens outside the Westminster bubble, not that we'd know it from HIGNFY.
And if they can't make a success, it might be time to end the show and find something else. 28 years is a very long stint, children born when the first series was on air may now have children of their own.
Critiques Go Large
Bad feeling also on Masterchef, where Zaleha Kadir Olpin was eliminated after making chicken rendang. The judges criticised her slow-cooked coconut and meat dish because the chicken didn't have crispy skin.
Not all of our readers are familiar with rendang, where the chicken (or other meat) is cooked until the meat starts sizzling in its own fat. The dish goes from a sloppy sweet stew to a sticky caramel in the last few minutes of cooking.
It's meant to be sticky, not crispy. The judges' comments simply don't make sense, it's like they'd thrown out a hamburger because they want their lettuce to be soggy. This little episode shows how the Masterchef judges are at home with Western food, but do not know enough about some more exotic cookery to pass a sensible judgement on it.
Gregg Wallace, one of the retained Masterchef experts, later said they simply meant it wasn't cooked enough. Really? It feels to us that Mr. Wallace is not prepared to admit that he lacked knowledge, or was wrong about cooking, so pins the blame on his failure to communicate. An apology would be nice, but only if he means it.
This Week and Next
Nominations have been announced for the BAFTA Television awards. Game shows hoping to win the masks are:
Comedy Entertainment Programme – Taskmaster (Avalon / UKTV Dave) and Would I Lie to You? (Zeppotron / BBC1) are up against Murder in Successville and The Last Leg.
Entertainment Performance – Dame Sandi Toksvig for QI (QI Ltd / Talkback / BBC2) competes against chat-show hosts Adam Hills, Graham Norton, and Mchael McIntyre.
Entertainment Programme – Three games here: Antan Dec's Saturday Night Takeaway (ITV Studios / Mitre Television / ITV), This Territory's Got Talent (Thames / Syco / ITV), and BBC The Voice of This Territory (ITV Studios / Talpa / ITV). The non-game is Michael McIntyre's Big Show.
Reality & Constructed Factual – Celebrity Hunted (Shine TV / C4) and Love Island (ITV Studios / Motion Content Group / ITV2) fly the game show flag against Old People's Home for 4 Year Olds and The Real Full Monty.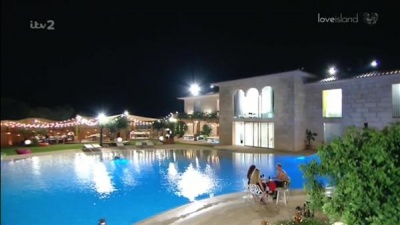 Must-See Moment – Stormzy's "surprise" appearance on Love Island is up against entries from Blue Planet II, Dr Who, Game of Thrones, Line of Duty, and One Love Manchester.
Director (Multi-Camera) – Chris Power (Saturday Night Takeaway) and Nikki Parsons (Strictly Come Dancing) play James Morgan (Wild Alaska Live) and Julia Knowles (World War One Remembered Passchendaele).
Entertainment Craft Team – The Voice (Dave Davey, David Tench, Dominic Tolfts, Kevin Duff), Strictly Come Dancing (Jason Gilkison, Mark Kenyon, Patrick Doherty, David Newton); also teams from World War One Remembered Passchendaele and One Love Manchester.
Titles & Graphic Identity – Liquid TV for Have I Got News for You are against Blue Planet II, Top of the Lake, and SS-GB.
It's a tremendous honour to be nominated, four or five programmes out of the squillions made last year.
Sad to hear that Eric Bristow died this week. A regular on Bullseye, and we're sure that Jim Bowen will be organising the Great Charity Darts Match In The Sky.
Remarkable scenes on Who Dares Wins last weekend. The contestants were asked to name one-word song titles since 1990. The winners took the list with a bid of 9. By this column's reckoning, there are almost 1800 correct answers, and our winners could have completed the task purely with hit songs from Robbie Williams, or Muse, or Madonna, or Coldplay.
Only Connect had its third quarter-final, Detectives and Vikings meet for (we think) a match against the Belgophiles. Early blood to the Vikings; after the Detectives offered "Roads named after football stadia", the Vikings swooped with "named after football managers". Three on a lovely question about definitions of words with "u" replaced by "i". But the Detectives clawed back the deficit, and it was 4-4 after Connections.
The Detectives took control of Sequences, picking two on people who bought The Times, and three on square-root dates. They even got the holder of the men's long jump world record. 11-6, but a poor wall would cost the Detectives dear. They only found one connection, and missed a link when it was offered. Perfection brought the Vikings ten points, and a 16-15 lead.
Missing Vowels was a ding-dong battle: barely had one side got ahead before their opponents buzzed in with a right answer of their own. The Detectives inched ahead with Michaelangelo works, the Vikings pulled back with non-cricket fielding positions. At the gong, the Vikings had the win, 23-22.
University Challenge closed out its group phase, as Newcastle beat Fitzwilliam Cambridge by 205-65. Newcastle simply had the better buzzers, their captain Noble grabbed six. Fitzwilliam weren't out of it until the second picture round, but they didn't recognise a picture of notorious assassin Charlotte Corday, and then got a missignal penalty on a huge biography of the Greek deity Patraeus.
BARB ratings in the week to 25 March.
With Ant and Dec missing, Coronation Street the top show (ITV, Mon, 8.45m). Grate Minor Celebrity Burn-Out the top game show (C4, Tue, 5.7m), helped by ITV showing some grass growing.
BBC1's big game was Masterchef (Wed, 4.95m). ITV's top show was BBC The Voice (Sat, 4.7m), and The Chase (ITV, Mon, 3.62m) inched ahead of Catchphrase (ITV, Sun, 3.58m). The University Challenge Boat Races (BBC1, Sat, 3.65m) finished a canvas ahead of Who Dares Wins (BBC1, Sat, 3.6m).
Celebrity Juice returned with a bang (ITV2, Thu, 1.125m), ahead of Hell's Kitchen Us (ITV2, Tue, 510,000). Yankee Next Top Model (UK Living, Fri, 475,000) and Portrait Artist of the Year (Artsworld, Tue, 405,000) made a very good week for KYTV's acquired channels.
Three more big new shows: Go 8 Bit (Dave, Mon, 275,000), Masterchef Junior Yankee (W, Tue, 260,000), and Dinner Date (ITVBe, Thu, 100,000).
Certainly a game show: The News Quiz returns (R4, Fri). Perhaps a game: This Time Next Year (ITV, Tue). It's finals week for Masterchef (BBC1, ends Fri). ITV has new shows next Saturday night, but also has an embargo saying we can't name them until Tuesday.
Photo credits: BBC, Hat Trick, TVS, Avalon, ITV Studios. With apologies to Steve Johnson.
To have Weaver's Week emailed to you on publication day, receive our exclusive TV roundup of the game shows in the week ahead, and chat to other ukgameshows.com readers, sign up to our Yahoo! Group.