Weaver's Week 2019-01-20
Last week | Weaver's Week Index | Next week
As regular readers might have worked out, this column doesn't like to review series from a single episode. We prefer to see lots of episodes and pass a more considered judgement. For example, we're not going to touch BBC1's The Greatest Dancer until the end of the series – we have opinions from the opening audition shows, but we don't know what the rest of the contest will hold.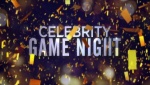 Monkey Kingdom for Channel 5, 30 December 2018
Sometimes, the choice is beyond us. Channel 5 put out the "first in a series" during 'Twixtmas, and promptly chose not to schedule the remaining episodes. So, let's join Liza Tarbuck in her penthouse flat somewhere in Mayfair.
Liza has a lot of friends, and they've all come round this evening. Susan Calman and Danny Baker always turn up, and so do her friends in the house band, Bob Knight and the Tamworth Four. Liza also has an audience, a bunch of people just sitting around the outside. They won't join in any of the games, but they will "ooh" and "aah" and cheer and clap at the right moments.
And Liza's pad is absolutely massive to fit all these people in. What's the rent on a Mayfair penthouse suite these days, and how can Channel 5 afford it?
The television programme begins with a long introduction. Liza promises us all sorts of fun and entertainment over the hour, with quick cuts of famous faces enjoying themselves, and lots of explosions. The show delivers on these promises: the celebrities are present, but there aren't quite as many things going bang throughout the show. The titles promise glitter coming out of the set, the show doesn't deliver that.
What's the most boring way to start a show? Repeat the same information twice in three minutes. So, after Liza names the competitors during the opening titles, the captains introduce their teams. Then we find out how the teams are connected: some of them have done Strictly, some have done I'm a Celebrity, and quite a lot of people share the same birthday.
Eventually, we get into round one. On this sample first episode (and the only one they've shown so far), it's "Wooden Actor". Two of the team are given cardboard arms, they cover from the shoulder down to the hand, and are completely stiff. So it's possible to do a handshake, but not a wrist flail. The players with arms are to mime actions, but cannot move their arms. Or talk, it's a mime contest.
With Danny Baker and Susan Calman guessing, we don't notice that some of the players are silent. The round moves at a very fast clip, just a few seconds to prepare a mime and do it and solve it, and often we were beaten to the answer by the players guessing. Doesn't outstay its welcome, this round; we can't say the same about everything on Celebrity Game Night.
The next game we saw: Mini Picasso. Primary school children have drawn and painted pictures of famous people. Some of them are obvious, some of them are impressionistic. This round's played on the buzzers, with one person from each team stepping up to the front. When these players don't get the answer straight away, Liza gives some clues.
There are plenty of laughs from someone who confuses This Morning host Kim Jon-Un with national leader Phillip Schofield. But this round goes twice round the teams, and by the end it's beginning to feel a little stale.
There's an advert break, and then we're into Popped Quiz. Liza's guests are sat around a circular table, in the middle is a round tub holding popcorn. Two nozzles stick out from the machine, one coloured red and one in black. The nozzles swivel around to the left and right. It'll stop, and someone will have the red nozzle pointing at them.
That person has been selected to potentially win £250,000 in the Reader's Digest Prize Draw. More germane to the game, they've also been selected to answer a this-or-that question. "People spend 1.3 years of their life doing what? Deciding what to watch on telly, or shopping?" Give the wrong answer, and the machine will blast a jet of popcorn in their face. Get the question right, and the machine will blast a jet of popcorn to the person sitting opposite. Then the machine spins on.
It's literally a one-gimmick round, and again the round moves from "fun and entertaining" to "yeah, perhaps we're getting a bit bored now". No further, but this is another round to stay just a little bit longer than it might. It's clearly been spun out to fill a complete segment in the show, to reach from one ad break all the way to the next.
After that commercial break, "TV ID" is a bidding war. One player from each team is shown the title of a television show, and they bid fewer words to describe the programme. Susan might bid four words, Danny replies with three, Susan counters with two. "Golden buzzer".
Yes, we've seen this sort of thing before. "Bid a note" from Name That Tune in the 1970s and 80s, but there won't be many people who remember that show and are watching Celebrity Game Night of 2018. This round is kept swift and snappy; while it doesn't outlast its welcome, two rounds of titles was enough.
For "Show Me the Music", the team captains don a pair of noise-cancelling headphones, while their team-mates mime the songs being played by the band in the corner. By now, it's clear that Liza's penthouse flat also has a very large and well-stocked bar; Dom Joly drained four fingers of scotch earlier in the show, and many of the actions only make sense if you're drunk and a bit tipsy. Yes, that'll describe many viewers at 10.50 on a Saturday night, but perhaps not when this column's watching at 11am on a winter's Sunday.
"Smash the Buzzer" is the final round; this week, "You do the Maths". This works a bit like the "Dim Sums" round on House of Games (3), where Richard Osman gets the team to identify two components to make a sum. Here, the game is played in reverse. Liza gives such questions as "Ant and Dec plus the Spice Girls", and expects the answer 7.
The teams have a rather peculiar approach to the buzzer, treating it as a signal to start their working, not shout out the answer. If he were in charge, Jeremy Paxman would chew out the teams; if he were in charge, Jeremy Paxman would doubtless have left the penthouse flat already in a style familiar from Take the Tower. It's not a tense finish, but the speed and confusion leaves the outcome in doubt right up to the finish.
And that's the game. Liza has been totting up scores after each round, a winner is declared, and someone from one of the teams will sing as the end credits roll.
Frankly, no-one cares who won. We care more about having a good time, and we're not entirely convinced that we did. Celebrity Game Night was distracting while it lasted – and it was loud, an absolute cacophony at times. Some of the rounds dragged on longer than they needed to, and it felt like we were waiting for the next advert break. And the panel getting drunk implied that viewers would enjoy the game more if they were on the booze.
Make no mistake, Celebrity Game Night is not a weak show. It's based on Hollywood Game Night, a format tried and tested by NBC Universal. It's perfectly watchable, but it doesn't quite have the huge "oomph" we were expecting. The opening titles were all about bang and boom, and the show didn't deliver. Not many people are going to make a point of watching this show, it's something to stumble upon and enjoy.
Channel 5 decided not to show the rest of its series during January, but has kept the episodes in the bank for later in the year. This feels like a wise move, Saturdays in January are a cut-throat light entertainment contest, Channel 5 is right to put out repeats of history fact-ent shows. Celebrity Game Night will work better later in the year, or perhaps on Friday nights at 10.
Heats 9-12
Mastermind resumed on 14 December from a short sports intermission; these heats went out on Fridays up to 11 January.
Allan Wright won heat nine, taking Links Golf Courses of the UK and Ireland. He was better than other competitors on his specialist subject, and ran away with the general knowledge section. 30 points ensures he'll be one to watch in the second round. The others were Ellie Mackin (Bobby Robson); Isabel Morgan (James Kier Hardie); and Stephen Simons (British submarines since 1945).
Lena Gazey took the next heat. It's one of many decided by the best general knowledge performance, and hers was a little better than the others. Emma Lady Hamilton helped score a total of 24 points. Just missing out were Jo Moody (The "44 Scotland Street" series of books), Kit Lane (Alexander Hamilton), and Tricia Blatherwick (Gerhard Richter).
A fact not mentioned on screen: all contenders on this heat were women. We think this is a unique event since the BBC revival started in 2003. It brings to mind the old canard "Shall we change the show's name to Mistressmind", current back in the 1970s when women won the first three series.
Janet Farley won the next (mixed) heat, taking the rock band REM en route to 27 points. This match was won on general knowledge, everyone scored ten or more on specialist, Janet knocked 16 in her second phase. Behind came Rebecca Shaw (Gustav Klimt), John Payne (Edward Lear), and Simon Jenkins (FA Cup 1978-2018).
Sanjoy Sen won last week's heat, with the TV series Jeeves and Wooster. 28 points proved a winning score, not quite beaten by Alan Keys (26 from Olympic track and field 1896-1948). The others taking part were Chloe Stone (Rumpole stories of John Mortimer) and Devin Healy (Wright Brothers).
We keep saying how well people have prepared for their specialist rounds, because people have all prepared really well for their specialist rounds. Of these sixteen subjects, all had at least as many questions right as wrong, and all but three contenders scored 10 or more points. That's 10 points more than most at home will ever achieve, and 10 points more than most of us would achieve under that intense pressure.
More Mastermind in three weeks.
This Week and Next
TV Highlight of the Week When Pointless Celebrities visited Catchphrase with Stephen Mulhern. "Another word for no score, and famous people."
The Circle around again Everyone's favourite English as a Second Language course is to return later this year. "Huge new twists" will include a longer run, live episodes, and viewers taking some elements of control. So many twists that it might not be The Circle any more, we're bagging the name The Prismatic Ring.
Coming soon to this intermission BAFTA winner Prosiect Z is being sold around the world. First to buy the zombies-in-your-school escape room show is CITV, the English-language network. Trust us, CITV viewers, you'll love it. You might want to hide behind the sofa, but you'll be cheering for the children as they escape their school.
Over on CBBC, some rumours. We understand that the Last Commanders team have been workshopping their programme around schools. And we understand that Raven hasn't been recommissioned for the next year. Perhaps not the decisions this column would have made, but we trust the controllers know what they're doing.
BARB ratings in the week to 6 January.
For the umpteenth year running, New Year's Fireworks was the top show (BBC1, Mon, 12.4m). Dancing on Ice the top game show (ITV, Sun, 7.5m).
Behind came BBC The Voice of This Territory (ITV, Sat, 6.35m), The Greatest Dancer (BBC1, Sat, 5.65m), and Who Wants to be a Millionaire (ITV, Sun, 5.6m). Pointless Celebrities (BBC1, Sat, 4.59m) fell just behind daytime The Chase (ITV, Thu, 4.61m).
Channel 4's leading game show was The Great New Year's Bake Off (Tue, 3.95m), and SAS Who Dares Wins launched well (Sun, 3.05m). BBC2's top game was the Christmas University Challenge final (Fri, 2.75m). World's Strongest Man on Channel 5 finished on Tuesday with 1.7m.
Leading digital channels show? Pirate cheer! Swashbuckle takes the lead (Cbeebies, Sun, 340,000) ahead of The Chase The Bloopers (ITV4, Fri, 330,000) and BBC The Voice (ITV2, Sun, 320,000).
The mystery picture earlier was of Jamie Oliver.
Everything happens on Tuesday next week. In West Leeds, there's a Countdown Championship of Champions (C4). In North Greenwich, there's the ITV National Television Awards (ITV; VM1 Fri). And on a laptop near you, the UKGameshows / Bother's Bar Poll of the Year Results Show (bothersbar.co.uk) names 2018's most popular game shows.
Photo credits: Monkey Kingdom, STV Productions & Digital Rights Group Ltd (a NICE company).
To have Weaver's Week emailed to you on publication day, receive our exclusive TV roundup of the game shows in the week ahead, and chat to other ukgameshows.com readers, sign up to our Yahoo! Group.