Y Lifft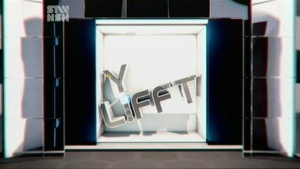 Host
Owain Williams
Broadcast
Boomerang and Cube for S4C, 12 September 2012 to 2013
Synopsis
A team of three children try to ascend a tower block. On their way, they'll face challenges - some to be competed as a team, some faced by individual players, and failure will cost the team. Not everyone will make it to the top floor and share in the prize.
Via the magic of website technology, viewers at home are able to play the same games as the contestants on screen. The best home players over the series win prizes.
If you can help us to expand this entry, please provide as much information as possible, using the feedback form below.
Trivia
The programme's title translates as "The Lift". See, our Welsh isn't that bad.
Web links
Official website, including a play-along game.
See also
Ludus, which re-used some of the challenges from Y Lifft.
Feedback