Celebrity Karaoke Club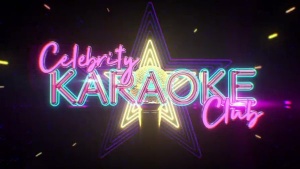 Host
Voice of the Karaoke Machine: Grace Shush
Voiceover:
Lynsey Murrell (series 1)
Annaliese Dayes (series 2-3)
Layton Williams (Drag Edition)
Broadcast
Monkey for ITV2, 23 September 2020 to 11 June 2022 (24 episodes in 4 series)
Synopsis
According to an ITV press release:
Seven celebrities unleash their vocals as they head into a karaoke bar with the hopes of winning this exciting music competition. Whether their voice is like Mariah Carey or Mariah Scarey, in this competition it's all about the love of karaoke and commanding a stage - in everything from epic solo performances to group battles.
Scarlett Moffatt gives her all, as usual.
But there's a twist, because the people they will have to impress are their fellow competitors, every celebrity karaoke singer is also a karaoke judge. At the end of every episode they'll be sending someone home, with new celebrities joining the competition also hoping to be crowned the karaoke king or queen.
In between the rounds the stars can grab a cocktail at the bar or have a good old gossip about their rivals in the toilets, because when the singing stops, the competition really begins. Can the stars form alliances with their fellow competitors and let popularity propel them to victory? Or will they rely on their performance to steal the top spot?
Celebrity Karaoke Club was the lightest of light entertainment. Famous people letting their hair down, strutting their funky stuff, singing and dancing and letting themselves go. Quality of singing was much less important than how much good fun the player generated in the room.
They'd chosen a group of big characters, personalities who would shine on the screen and put everything into their performances. Politicking in the bar was downplayed as much as possible, most of the time was spent on performances.
The show re-used many style elements from Monkey's earlier production The Question Jury, a daytime quiz where we were flies on the wall. Celebrity Karaoke Club took away many of the weak points, and left us with a fluffy and undemanding hour.
Champions
| | |
| --- | --- |
| 2020 | Scarlett Moffatt |
| 2021 | AJ Odudu |
| Drag Edition | Trinity The Tuck |
| 2022 | Kaz Kamwi |
Participants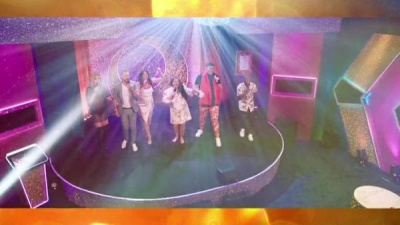 2020

2021

Olivia Attwood (Love Island contestant)
Tanya Bardsley (The Real Housewives of Cheshire)
Jordan Davies (Ibiza Weekender)
Brian Dowling (Big Brother winner)
Yasmin Evans (radio host)
Darren Harriott (comedian)
Max & Harvey (YouTube personalities)
Sonny Jay (radio host)
Amelia Lily (The X Factor contestant)
AJ Odudu (TV presenter)
Suzi Ruffell (comedian)
Marcel Somerville (member of Blazin' Squad and Love Island contestant)
Mark-Francis Vandelli (Made in Chelsea)
Drag Edition

Tete Bang
Danny Beard
Crystal
Gingzilla
Mahatma Khandi
Manila Luzon
Cara Melle
Freida Slaves
Vinegar Strokes
Lil Test Ease
Trinity The Tuck
The Vivienne
2022

Laura Anderson (Love Island contestant)
Arron Crascall (internet personality)
Matt Evers (Dancing on Ice professional)
Kaz Kamwi (Love Island contestant)
Callum Izzard (Ibiza Weekender)
Queen MoJo (Peckham's Finest)
Bobby Cole Norris (The Only Way is Essex)
Donna Preston (actor & comedian)
Chloe Sims (The Only Way is Essex)
Chrishell Stause (Selling Sunset)
A'Whora (RuPaul's Drag Race UK contestant)
Karim Zeroual (children's presenter)
Key moments
David Potts shafting Samira Mighty in her duet round by sticking her with a record she didn't know the lyrics to, ultimately leading to her elimination (she stood no chance against Courtney Act), having earlier in the series failed to recognise his duet partner Jason Donovan.
Trivia
Grace Shush, who provides the voice of the karaoke machine, is believed to be the first openly non-binary game show host, and had previously appeared on True Love or True Lies along with future Drag Edition participant Mahatma Khandi. That series also contained Danny Beard and Cara Melle, who would later turn up on RuPaul's Drag Race UK.
The first series aired Wednesdays at 10pm, while the second was stripped from Monday to Saturday after Love Island, usually around 10pm; Wednesday's episode aired at 11:05 as Love Island aired later to accommodate men's football, while Thursday's episode aired at 10:20 to accommodate more Love Island. Drag Edition was also stripped, and aired entirely at 10pm, as Love Island wasn't on.
Web links
See also
Feedback