Weaver's Week 2020-10-18
Last week | Weaver's Week Index | Next week
We watch these shows so you don't have to. Though, in this case, we reckon you might want to.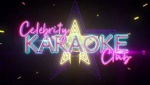 Monkey for ITV2, from 23 September
Seven celebrities have gathered to perform karaoke for each other. The worst performer each week will leave, and is replaced by someone new. At the end of the series, the best performer will win a trophy. And, er, that's the format.
They've been able to get a range of large personalities for this show. Scarlett Moffatt from Streetdate, Courtney Act from Drag Race, Today's Star Melvin Odoom. They've got some familiar names for the ITV2 audience, Jess Wright from The Only Way is Essex, Luke Kempner from Murder in Successville, and Celebrity Karaoke Club contestant David Potts.
Aspiring pop singer Tallia Storm competed in the first episode, but was the first person out – it's clear that the group don't value technical singing quality, but the ability to bring entertainment and not threaten the group. Comedian Judi Love and proper pop singer Diana Vickers have also had their time in the spotlight, with the inevitable Joel Dommett appearance scheduled next week.
Each show begins with an 80-second montage, purporting to demonstrate what's coming up on the show while giving some pretty massive spoilers for week three. What's wrong with a simple opening title sequence?
The show proper begins with a group performance, all of the stars sing together, with the newcomer joining them part-way through. Straight afterwards, there's a round of voting: each performer picks the best and worst performer in that one song. Harsh and brutal.
A little later in the show, each of the celebrities picks a song for a solo performance. We see a decent edit of the song – somewhere between 90 seconds and 2 minutes of the tune. This is the biggest section of music on the show.
It quickly becomes clear that the celebrities aren't solely being graded on their singing ability. Indeed, it becomes clear that the celebrities are only graded on singing if they obviously can't.
The main thing on Celebrity Karaoke Club is to be entertaining, to bring something to the party. To pick bangers, and to perform bangers with style and panache, verve and spirit. Make the audience want to stand up and applaud and join in. If you're going to pick a slow number, make sure it's emotional and uplifting, like "A whole new world".
Scarlett Moffatt struts her stuff.
After everyone's performed, another round of voting takes place. Then it's the duet round. The producers choose pairings, in part to ensure that we don't see the same pairs each week, and perhaps influenced by the earlier voting.
But seven contestants and four duets? How does that work? Well, some days, they let the last performer pick their own partner. Other days, they pick the song and surprise with the original performer.
There isn't a huge history of karaoke on television. Back in the late 90s, Channel 5 had Night Fever, and the nascent Challenge channel had the suspiciously similar Karaoke Challenge. There's been nothing much since. It's fun to take part in these shows, doubtless they were great recording sessions, but they don't make memorable television. Once you've seen three episodes of Night Fever, with interchangeable performers and familiar songs, you've seen enough.
So what makes Celebrity Karaoke Club any better? Oddly, the lack of an audience helps. Necessity is the mother of invention: this show was commissioned during the current health crisis, a time when it's unhealthy to mix between households. It's a stroke of genius to say this is an exclusive club, for celebrities only. They can even afford for everyone to have their own colour-coded microphone!
The exclusivity reflects in the club's look, the decoration and ambience. It's swish, well-considered, genteel. A purple-pink palette dominates, with blue lights used sparingly. It feels relaxed and convivial and pleasant, the sort of place where we can imagine celebs hanging out – and where we'd be a fish out of water. Most of the cameras are fixed in place, there's perhaps two camera people working in or around each room – again, there are sound health reasons, and they don't need to explain them.
The quality of performance is also that little bit better than we might achieve ourselves. There isn't a huge budget for dressing up, there aren't too many props. Instead, the emotion is conveyed through vigorous dance, through movement and through singing the words – whether in tune or not. Have these celebrities had some dance training? Many of them have, many of them know the difference between their left foot and their right foot.
Karaoke also needs to connect through the ears. Not through the singing performance, but through the emotional heft of the music. Upbeat, familiar uptempo numbers, conveying themes of power and getting stuff done. Yes to "Sisters are doing it for themselves". Yes to "Girls just wanna have fun".
The alcohol flows freely on Celebrity Karaoke Club, performers and performances are lubricated by booze. Everyone's in that gently tipsy state, merry without being a horrible drunk. Grace Shush provides the husky voice of the karaoke machine; Lynsey Murrell contributes a voiceover to the start of the show, but most of the narration comes from the players themselves, filmed in real time.
It's a tremendously light show, it allows the mind to wander. It's background viewing, something to have on while other things are going on in your life. And it lets our mind wander.
We've seen this sort of thing before. A group of about half-a-dozen people, flitting between a few rooms. Convincing set decoration, and one person leaving each episode only to be replaced next time. A fixed-rig setup, as they call these sets with lots of automatic cameras. Celebrity Karaoke Club is built on lessons learned from The Question Jury.
What was The Question Jury? A daytime quizzer for Channel 4, where the team were given open-ended trivia questions to debate and discuss and come up with an answer, before one of them emerged to play for the day's cash. While not a perfect show, The Question Jury demonstrated that this observational-documentary style could be used in a suitable game show format.
Four years later, Monkey have built on what worked (the style, the way they brought out personalities through play) and discarded what didn't (the forced pace, the quibblesome questions). It's pleasant to see producers who have picked out the best bits from a decent idea, polished it further, and used the ideas in a different place. It's how Endemol developed Pointless, and look where that is now!
But let's return to the programme, because we're about to reach the final Karaoke Klash. After three rounds of voting, the bottom two in the poll perform one final song. It's a contest in the style of The Voice and its "battle rounds": both sing the same song at the same time, hoping to outdo each other. Voting is (officially) on the basis of this performance only, and votes are given in public.
In spite of its harsh ending – every show finishes with a loser – Celebrity Karaoke Club is a light and optimistic programme. We were pleasantly surprised at how moreish we found it.
In other news...
Awards Season The Broadcast magazine digital awards ceremony took place last Wednesday – online, of course. Two game show winners: RuPaul's Drag Race UK won Best Digital Support for a Programme, and The Rap Game was Best Entertainment Programme. Double-you zero zero tea, as the cool kids say.
Next year's BAFTA television awards will include a Daytime category. The awards are 100% jury vote, designed to promote the best television art. Prepare for disappointment, The Chase. Clear space in your trophy cabinet, The Repair Shop.
Anne-Marie Does It Right Pop star Anne-Marie is the latest addition to ITV's The Voice, replacing the pregnant Meghan Trainor for the new series next year. She takes a spinning chair alongside format lynchpin will.i.am, experienced megastar Tom Jones, and Deal or No Deal regular Olly Murs.
There's a New Format Point they'll make a lot of in episode one: the Block. During the Incredible Spinning Chairs round, each judge will have one Block to use, preventing someone else from taking a singer for their team. The series will be recorded in front of a virtual audience at Elstree. We'll have a preview of this arrangement when they show the recorded semi-final and final of The Voice 2020 later this month.
It's In The DNA Very few things can stop the biggest girl band in the world, but the fab four were halted by ill health. Some of the production staff on Little Mix The Search (2) returned positive tests for the you-know-what, so Saturday's programme couldn't go out as scheduled.
Quizzy Mondays Frankie Fanko's going for the double: champion on Only Connect last series, and an easy winner in this week's heat of Mastermind.
This week's Only Connect featured more Proper Celebrities than usual: author and screenwriter Emma Kennedy has won Celebrity Masterchef, and topical troubadour Mitch Benn finished second on The Now Show. Celebrity counts for nothing on Only Connect, and this team of Walruses lost to Puzzle Hunters after a high-scoring game.
University Challenge finished its first-round heats. Fourteen winners straight through to the second round, with four others – Imperial London, Linacre Oxford, Edinburgh, Exeter – in the repêchage.
Some clever people are running a Fantasy University Challenge contest, using the personal scoring system pioneered by this column back in the early 2000s.
Where's Sarah Cawood when we need her? Netflix plans to revive Jet Set. The online streamers are working with Studio Lambert (of Race Across the World and Love Thy Neighbour infamy) to make a new show based on the Eamonn Holmes lottery vehicle. Contestants fly to a tropical location, where they live together, and take part in a series of challenges to win a big cash prize.
Site news Yahoo is going to close down its mailing lists in mid-December, including the one we've been running since The Mole was still on air. But don't worry, you can still get this column – and our tv guide – in your inbox. Head over to Google Groups – https://groups.google.com/g/ukgameshows/ – where we're waiting for your subscription.
ITV spends the week in The Million Pound Cube, featuring Phillip Schofield, The Body, and The Body Double. New episodes of !mpossible (BBC1 weekdays), and Hollyoaks Does Come Dine with Me (E4, weeknights).
Don't Hate the Playaz is back (ITV2, Tue), and There's Something About Movies returns (The Satellite Channel, Wed). Celebrity Juice begins a new series (ITV2, Thu), and Mock the Week is something for Friday (BBC2).
Photo credits: Monkey Productions, Talpa, Presentable / RDF.