Pop Quiz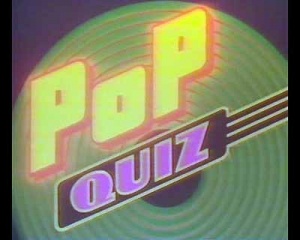 Host
Mike Read (1981-4, 94 special, 2008, 11, 16-7)
Chris Tarrant (1994 series)
Broadcast
BBC1, 4 July 1981 to 28 December 1984 (42 episodes in 5 series + 5 specials)
BBC1, 4 January to 9 July 1994 (Special + 8 episodes in 1 series)
Red TV, 14 June to 30 August 2008 (12 episodes in 1 series)
Vintage TV, 15 December 2011
BBC Four, 28 December 2016 and 4 January 2017
Synopsis
Pop quiz where the contestants were celebrities, ie pop stars - generally two teams of three in the original version and the team captains included the likes of Alvin Stardust, Andy Fairweather-Low, B A Robertson, Dave Edmunds, Noddy Holder, Rick Dees and Dave Gilmour.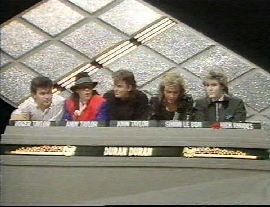 Duran Duran find Mike's questions about as easy as a nuclear war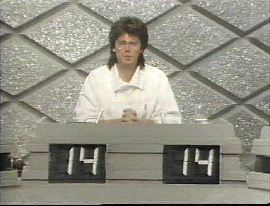 Classic-era host Mike Read
In January 1994, Read came back to present a one-off special for the Top of the Pops 30th anniversary. In the rest of 1994, Mr Pilot at the time, Chris Tarrant, presented a further new series.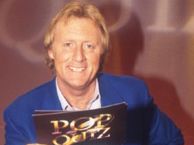 Revival host Chris Tarrant
In June 2008, after a 14-year break, Pop Quiz returned to Red TV, with Mike Read back at the helm, under the slightly less descriptive title of The Mike Read Show. This was changed later in the series to "Mike Read's Pop Quiz". Unlike the original, the revival features six civilians in two teams of three and filmed inside a studio the size of Channel Five's Brainteaser. Vintage TV put out a broadcast pilot (sorry - "one-off Christmas special") in December 2011, before BBC Four gave it a bash with a pair of specials in 2016. (BBC Four, incidentally, began repeating random episodes in June 2023, by which time the likes of The Hit List and even Name That Tune had made it look as stiff as BBC coffee.)
Merchandise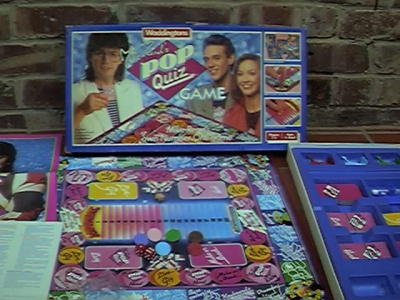 A Mike Read Pop Quiz game was available at the time, which came with a free poster of the Readmeister himself to Blu-tak to your toilet bedroom wall.
There was also one of those travel card games that were popular in the 80s (remember the Blockbusters "Gold Run" game?) and a series of tape cassette/book combos.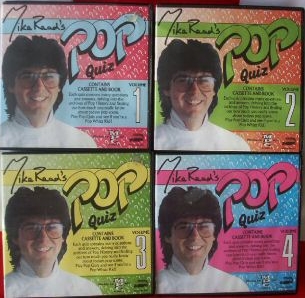 A series of tape cassette/book combos
Web links
Opening titles from 1981 and 1994 in the BBC Motion Graphics Archive
Feedback