Tom O'Connor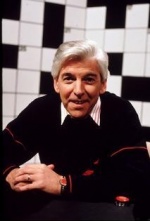 Biography
Former teacher whose first break into television came through Opportunity Knocks then cemented with a regular slot on ITV's The Comedians. He went on to host his own ITV show, and a whole raft of gameshows, most memorably Crosswits. Known for having a joke for every occasion, these days he's often to be found telling them in Countdown's Dictionary Corner.
Trivia
To be completed
Books / Tapes
Eat Like a Horse, Drink Like a Fish
Follow Me, I'm Right Behind You
Take a Funny Turn: an Autobiography
Tom O'Connor's World's Worst Jokes
Contact
Tom Murray or Kevin O'Brien at Positive Management 0870 240 7508.
Web links
Feedback