Weaver's Week 2016-05-29
Last week | Weaver's Week Index | Next week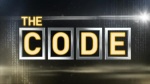 BBC1 daytime has had a number of new game shows this year. For What It's Worth knew the price of antiques. Think Tank brought a dozen new regulars. What of The Code?
Gogglebox for BBC1, 18 April — 20 May
Another month, and another new daytime show on BBC1. The Code is from Gogglebox Entertainment, known for Breakaway and Release the Hounds. It stars Matt Alwright from The Exit List.
Like most of Gogglebox's work, the central concept is so simple that even a television executive can understand it.
To open the safe, the contestants need to crack the combination lock, the Code from the title.
To crack the lock, they need to use digits.
And to earn a digit, they need to give a correct response to a trivia problem.
The show is almost as slick in production. Matt introduces the contestants – it can be a solo player, but teams of two and three are more common. As we've found on The Million Pound Drop, small teams talk to each other.
To earn their first digit, the team is given three answers. Hiding behind each answer is a question that might lead to this answer.
We like to think of this as the answer sheet from a pub quiz for television executives. The answers all appear plausible, but only one answer matches the question. One hit out of three? A telly executive will take that.
Of course, the show doesn't give this back story. It doesn't give any back story, and we think this is a very slight weakness. Why are the answers more wrong than right? They just are. A tiny narrative hole, ripe to be filled by imaginative viewers.
So, we have three answers. One by one, we see the questions behind them. The players confer about each answer and its question before they see the next. Chatter, but it never gets dull: as soon as the flow begins to dry up, Matt jumps in to show the next question.
In time, we see all three answers and their questions. Which of the answers is right for their question?
All of the questions are detailed, and the answers appear sensible. There's no patently wrong answer: "what animal..?" always leads to an animal, "what country..?" to a country.
Let's examine a set in detail.
"St David's is the main train station of which British city? Cardiff" Well, obviously. St David is the patron saint of Wales, they name everything after him. Concert hall, bit of the ring road, train station.
"Pablo Picasso's painting Guernica was a protest against an event in which war? Spanish Civil War" So you're going to need to know when Picasso was alive, and when the Spanish Civil War took place. And that the bombing of Guernica took place in that war. And, indeed, that Picasso painted Guernica.
"What phrase first appeared on Wall's ice cream tricycles in the 1920s? Ice ice baby" Ah! Robert Van Winkle nicked an old advertising slogan for his hit single, and set it to a nicked backing track.
There's a lot of knowledge to recall. But the team isn't being asked to recall any of this knowledge directly. It's all inference. If they believe that Guernica was painted by Pissaro, or that St David's is in Exeter, or that Vanilla Ice wrote all his music himself, they can spot a flaw in the argument. The question doesn't lead to the answer.
Multiple choice (or true-false) allow questions to be that bit tougher. A daytime show might ask "where is St David's station", but would it go so far as which war inspired Guernica?
Once they're settled, the team locks in the question-and-answer they think are correct. It lights up in gold, and we hope that it will then turn green. Should it go red, the team is wrong, and they're off the show.
Our sample question? The team got it wrong, they plumped for Cardiff St David's station. Lesley-Anne explains that Spanish Civil War was the right answer, and goes through the errors in the other questions.
Should the team give the right answer, as in a question that leads to the right answer, they can dial a digit from Matt's keypad. All the numbers from 0 to 9 are present, and three of them are in the code. There's no mention of a "target number", the code could equally be letters A to J. They could be Greek letters, Egyptian hieroglyphs, or emoji.
Eventually, the team will find a number that's in the code. It'll appear on the display. And then we move into round two, and a more difficult example.
In this second round, the contestants are only permitted to see two of the three answers. They can pick which two, and are required to reject one (say it's wrong) before saying which is right. And stand by, we're about to talk about the biggest weakness in the show, the one thing they really absolutely must fix for the next series.
Remember how they coloured an answer gold to say it's right? In this round, they use the exact same colour to mark the answer as wrong.
That is the biggest weakness in the show. Why is this important? For viewers who are only half-watching the programme, a different colour gives an extra clue that they're expecting a different result. One of the answers still doesn't have a question? Perhaps they're feeling super-confident.
Many other things are done well. The question-and-answer sets get harder as the rounds go on. Sometimes, the setters are able to put in sets of linked answers, they make sense reading down the screen.
And the format continues. Assuming the team always spot the right answer, they'll find a second digit to the code. Then they enter round 3. Harder answers, and this time they're only allowed to see one question at a time. Is it wrong? Then we'll throw it out at once. Is it right? Then we'll look at what's left before telling what is right. More little moments of tension.
Only good contestants will get to approach the safe to tap in their final number. Only the best will see it swing open, and retrieve the cash from inside it. The jackpot starts at £3000, and rises by £500 every time a team is eliminated. It's a major achievement to release the money, a prize worth winning.
We mentioned Lesley-Anne Brewis in passing. She appears as the show's resident expert, The Quiz Mistress. Now, if you're expecting someone in the mould of Anne Robinson on The Weakest Link, forget it. Lesley-Anne is polite and charming throughout; the role model is Richard Osman from Pointless. Lesley-Anne knows the facts about the questions – she will have written some of them herself – and explains things in a clear and succinct way.
We noted some time ago how there were few positive role models for women quizzers. We hoped that quiz shows might make it more normal to see successful women, and might give examples of women succeeding. What better way than with someone who knows a lot, and is able to express sympathy for the players.
Other women in quiz world – Anne Robinson on The Weakest Link, Anne Hegerty and Jenny Ryan on The Chase, Judith Keppel and Lisa Thiel on Eggheads, even Sandi Toksvig on Fifteen-to-One – they're all the enemy, they seem to favour taking contestants down. Lesley-Anne's character is on the side of the contestants, confirming what they know, and filling in the rare gaps in their knowledge. She demonstrates that they do know more than they think, that their first impressions are right, that they can win this prize.
A few other points. There's always forward motion, we never feel bored watching The Code. But when we wanted a quick hit of action, to see people winning, we could skip through blocks of 20 minutes without omitting much.
The Code uses rollover contestants, a team will finish one day and pick up their game on the next show. It means we can't tell the result just by glancing at the clock. It does mean that we (probably) saw every programme in the order it was made. And that means the early shows, where Matt and Lesley-Anne were finding their roles, went out at the start of the run. It's a tribute to both leads that we didn't see a big difference between show 2 and show 19, and we can't be sure they went out in production order.
One hit out of three? Well, it's the third new daytime show from BBC1 this year. For What It's Worth was OK. Not particularly to our taste, but nothing wrong, and good enough to get another series. Think Tank is already looking for new players, so looks like it's coming back.
The Code? We're impressed, more than we were with the other shows. A simple format conceals some deep gameplay.
Eight heats remain for the current series of Countdown, so the finalists are emerging. Dave Costello completed an octochamp run, with a single century score. Tony Lock won four games, and looked set for a longer run. But he came against Robin McKay, a high-quality player. Eight wins, eight century scores, and a couple of games where he recorded a maximum score in 10 rounds.
At the moment, the top four seeds look to be a cut above all other players. Robin McKay looks to join Paul Erdunast, Ann Dibben, and Conrad Texeria in the semi-finals. But anything can happen on the day. Finals "week" is again wrapped around Royal Ascot, so begins on Friday 10 June.
This Week and Next
Burt Kwouk has died, aged 85. He was best remembered for his work on the Pink Panther movies, and more recently on Last of the Summer Wine. This site knows him as the narrator of E4's Banzai.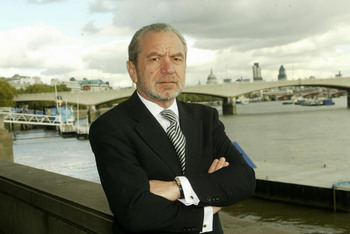 Alan Sugar has become the Enterprise Czar. It's a unique role, combining science-fiction spacecraft with traditional Russian discipline, and we await his visit to the mines. He will have special responsibility for encouraging firms to take on more apprentices.
Alert readers may have noticed that we've run this item before. Mr. Sugar held an identical job under the Labour government of Dr. Gordon Brown. At the time, we noted how Mr. Sugar is now so closely identified with one particular party that it becomes almost impossible for the BBC to renew his contract on The Apprentice, lest it be seen as a partisan programme.
Our point was echoed by commentators for the then-opposition Conservative party. The same Conservative party has now appointed Mr. Sugar to its government. We await the now-opposition Labour party to call for Mr. Sugar to be removed from The Apprentice.
BARB ratings in the week to 15 May.
Britain's Got Talent scored 8.2m on ITV-SD and 1.715m on ITV-HD.
Eurovision Song Contest Grand Final had 7.35m on BBC1. The semi-finals brought 640,000 to BBC4. Expect a series.
HIGNFY the third biggest game show, on 4.65m viewers. In It to Win It returned with 3.45m, and Bake Off Creme de la Creme had 3.3m on BBC2.
Celebrity Juice returned to the top of ITV2's list, 1.15m viewers. Eurovision hurt Britain's Got More Talent, down by a third to 885,000 viewers.
Top multi-channel show was A League Of Their Own Roadtrip, with 1.24m viewers.
A new champion will be found on Fifteen-to-One (C4, Tue). A fresh series of Love Island (ITV2 and UTV Ireland, from Mon), and Safeword is back (ITV2, Thu). Old folks might swing your pants to UK's Best Part-Time Band (BBC4, Fri); young people will prefer Got What It Takes? The Winners' Story (CBBC, Fri).
Photo credits: Gogglebox, TalkbackThames.
To have Weaver's Week emailed to you on publication day, receive our exclusive TV roundup of the game shows in the week ahead, and chat to other ukgameshows.com readers, sign up to our Yahoo! Group.