Weaver's Week 2017-02-26
Last week | Weaver's Week Index | Next week
"I disagree with the other judges" — Gary Barlow.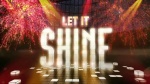 BBC Studios for BBC1, 7 January – 25 February
This review was produced in good faith and is accurate at the time of publication. Subsequently, information has arrived to change opinions.
In the beginning, there was Edgardo Diaz. Back in 1977, he put together a collection of five strapping lads, and had them sing to young girls. Menudo had been formed, and began a reign of manufactured pop groups that continues to the present day.
Menudo lasted until 2009, and owed their success to a unique feature – the band's lineup changed. Once a boy got too old for the boy band, he went off to a solo career and someone else took his place in Menudo. The most famous alumnus is Ricky Martin.
Over in Massachusetts, New Edition formed organically in the late 1970s. They were a band of teenage boys, playing infectious soul-disco. They came to the attention of local promoter Maurice Starr, and he had a big hand in their rise to international fame in 1983.
After parting with New Edition in 1984, Starr cast around for a new group. Menudo were the heart-throbs for Latinas, New Edition for black girls, so the new band would be created for white girls. New Kids on the Block took five years to become stars, and they set a model for future bands.
The NKOTB template was this. The lads had to be about twenty years old, they had to be cast as friends, and five was a good number. The members would sing and dance, and perhaps harmonise, but wouldn't play instruments or write their own songs. Wearing similar clothing helped the band look the same, a visual uniform to help the fans recognise each other. Children's television gave good exposure, and a full series gives invaluable publicity. And they had to have an influential manager who put the group together, steered them to success, and then got fired around album three, just before the band splits.
I Found Heaven
Not every manager followed the template to the letter, but many followed it closely. Louis Walsh has made a career out of this formula, fabricating Boyzone in 1993 and congealing Westlife in 1998. Simon Fuller constructed the Spice Girls in 1994. Tom Watkins made East 17 in 1991. Nigel Martin-Smith put together Take That in 1990.
After a couple of years playing schools by day and gay clubs by night, Take That made the mainstream in 1992. They won the Smash Hits awards (voted by tweens and young teens) for Best Band, Best Single (for "A million love songs"), and Most Fanciable Male (for Mark Owen). They were the Biggest Band in Britain for about eighteen months during 1992-4, and their demise made headline news in early 1996.
Take That had a large afterlife. Robbie Williams transitioned from boy in a band to be Biggest Band in Britain during 1998 and 2001, and he's now approaching Cultural Treasure status. Gary Barlow, the band's songwriter, had a more modest solo career and re-formed the band (without Robbie) in 2006. Barlow was a contestant on The X Factor from 2011 to 2013, filling Simon Cowell's seat and earning the soubriquet "Pop's Mister Disagreeable".
Take That's music publishers licensed their compositions to jukebox musical "Never Forget", which opened in 2007, ran in the West End in 2008 and toured to the provinces in 2009. The band members weren't consulted on this license, and it seems to have lapsed.
How can we tell? A second jukebox musical is being written by Barlow and Tim Firth. The Band covers Take That from 1990 to the present day. It's all there: the gay clubs, the smash hit singles, the split, Barlow's solo career, Mark Owen on Celebrity Big Brother, the reunion, the man band, Gary writing "The winner's song" for Britain's Got the Pop Factor, Robbie Williams slumming it with them again, The X Factor, dodgy tax affairs, and a primetime Saturday show on BBC1.
Up All Night
All of which brings us to Let It Shine, an eight-week journey to find The New Take That.
Or, to be more accurate, a group of boys who will play Take That in this second jukebox musical of Take That's career.
Or, to actually reflect what we saw on screen, a group of young male performers who can demonstrate public acclaim, who can sing well, dance a bit, and hit their marks every time.
Last year, the BBC made Taking The Next Step, a similar talent search show. The net result was to cast one person in a role on The Next Step, and competitors were given precise tasks to test all of the skills. Can they dance. Can they act. Can they improvise. Can they look good on camera.
We will measure Let It Shine against the template of Taking The Next Step. And we thought Taking The Next Step was very good.
Start with the judging panel, here consisting of Martin Kemp (songwriter with Spandau Ballet), Gary Barlow (singer with Take That 1.0), and Dannii Minogue (singer). While two of the panel have obvious and overlapping talents, it's less clear what Kemp brings to the panel. Stage presence? The ability to destroy a band over money?
These three were augmented by a "guest judge" each week – Amber Riley (all the heats, she's from Glee), Lulu (cultural treasure), Ricki Lake (talk show host), Peter Kay (Britain's Got the Pop Factor character) and Ashley Roberts (singer, dancer, Taking The Next Step judge). On last year's panel, Roberts was joined by Simeon Qsyea (choreographer) and John Partridge (luvvie). Each brought something different to their shows.
Established pop stars breezed through Let It Shine – Beverley Knight and Olly Murs took part early on, members of The Wanted and The Saturdays wafted in videos during the live shows. Were they telling us something about the ephemeral world of pop? These popstar appearances felt a little staged; if you believe the conceit of The Next Step, it's no surprise to see the cast hanging out on set.
Auditions on Let It Shine saw a performer sing alone on the stage. He would be marked by each judge out of five, and there would be some feedback from the judges. A score of 15/20 was necessary to progress to the next phase, marked by stars advancing up a catwalk to the main stage – the fifteenth star hit the target. It was a strong way to build tension, natural and not manufactured. We preferred it to Taking The Next Step requiring a "yes" from each of the panel.
But Taking The Next Step allowed however many people to progress – 53 made it to "nationals". Let it Shine required a multiple of five, and 44 was too many. A "dance check" was arranged, and glossed over in a few minutes during the final audition show. It's the only time that the young men were seen dancing while not singing.
For the first elimination, the 40 remaining competitors were put into five bands of eight each. But there are five in Take That, so three had to go. One performance, plus whatever memories the three returning judges had from earlier, and the decision is made. Again, the star motif is used, this time shooting out from the centre of the stage to the background.
And then we're into live performances. Song-and-dance numbers, mixing most of the skills the performers needed. Their job is 70% singing, 20% choreography, 10% stagecraft. And we can assume the viewers will vote on that sort of basis: bad notes hurt a band, bad dancing might have been a tiebreaker. They never tested the ability to act – not once in seven televised performances. That's missing a skill.
I'd Wait For Life
Taking The Next Step had been made on a children's department budget, approximately one metric shoe string. Let It Shine benefited from a primetime budget, with props and backing dancers and multiple cameras. It felt like a proving ground for BBC Music to try out presentation ideas. A burning grand piano, a giant boombox, props to help advance a story. There was a video floor, and a video wall behind the bands – but the video wall was only ever a backdrop, it wasn't the star of the show like on Dance Dance Dance.
For a moment – for a brief moment – we saw something opening up. Drive performed "Girls on film" on the second live show. It was a different opening. Disorientating, guys in pink suits amongst scaffolding. A slowed-down beat, familiar lyric in unfamiliar settings. A steadicam panning around the scene. Threatening. Confusing. Theatrical. Like they were showing a video.
And then they pulled back, showed the whole stage, picked up the tempo, and lost the magic. For those twenty seconds, we saw the BBC able to stage a song in the modern idiom, suitable for the 21st century.
The public vote would leave two bands in danger: the judges retreated to select five contestants from those two bands, and the other five would leave the contest. One week, they pick and choose from amongst the two groups; the second week, they send one band through whole.
Graham Norton and Mel Giedroyc hosted the shows. For the heats, Mel was backstage in the green room, Graham handled duties up front. Between them, they had enough flashes of wit and humour to make the show entertaining even if you didn't care for the contest. Basically, the two of them were as good as Taking The Next Step host Lindsey Russell.
Let It Shine tried to be upbeat and positive. We know because serial grouch Gary Barlow told us. There had to be losers, you can't get winners without losers, but the judges always found something positive to say. Later on, criticism was constructive, and squabbling was muted. Rarely did any disagreement go beyond "I don't agree, Gary, because..."
Let It Shine wasn't just a talent show; it was a promotion for Gary Barlow's new musical. It was a rare chance for the BBC to stage pop group performances on live television, and to experiment with different ways of filming. It was polite without being neutered, honest without being catty. We have no intention to see The Band, nor do we regret the hours watching them choose their stars.
Social media users were able to rank the groups of five young men. Drive were popular, Nightfall more so, Five to Five inched ahead. The winners of the social media vote, the most popular five young men last weekend, were Dan Dave Lewis Nick and Scott of BBSDS.
And so the grand final produced its winning five. Robbie Williams brought a sicknote so he didn't have to judge, he just performed. Everyone did their bit, and the favourites won.
Take That have regenerated, found new bodies. Like Menudo, the originals may be over, but the band lives on.
Mastermind
Semi-final 6
To reach the second round is a major achievement in itself. After the specialist rounds, we had a good idea of the winner, but nothing was carved in stone.
Three contenders started at a clear disadvantage. Adrian Staton had suffered from a pass spiral in his specialist round on Bill Bryson. In his general knowledge round, he advanced from 3 (5 passes) to 15 (7 passes). Twelve in a general knowledge round: that's very decent.
Alison Rawlinson scored 7 (1 pass) on Mary Seacole. Alison is the runner-up this week, and made it to 14 (3) in the extra time. Martin Lloyd took 8 on Tranmere Rovers, and made his way to 20 points. Twelve in a general knowledge round: that's very decent.
Keith Nickless made 10 on The Sweeney, and he'd scored the best on general knowledge in his heat. He wasn't put off by a couple of errors part-way through, and with a question begun moments before the buzzer, scores a total of 21.
John Cockerill had a Perfect Round of 12 on James Cook, and he was just one adrift of Keith on general knowledge in their heats. It felt like his to lose, but he'd have to put in a solid general knowledge round. And a solid general round is what he put in. Twelve in a general knowledge round: that's very decent, and takes him to 24.
So John Cockerill joins Isabelle Heward, Mohan Mudigonda, Steven Marc Rhodes, Lynn Edwards, and Frances Slack in next week's final.
This Week and Next
"Burnett's team could make viewers believe anything about anyone through dishonest Frankenbite editing, manipulative framing, selective casting, and behind-the-scenes dirty tricks." Jennifer Pozner writes for Bitch magazine on how Mark Burnett elevated an incompetent loser.
Nadiya Hussain will make a new television series for BBC2. The 2015 Bake Off champion's new project is to travel the length and breadth of these islands, talking to people about their local dishes.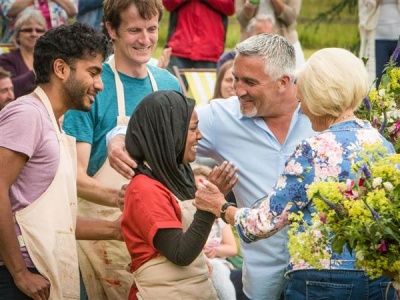 Stephen Rhodes has died, aged 66. He's known to this site as the voice on Family Fortunes in most of the Les Dennis era; he also filled in on This Morning in the mid-90s. This column encountered Stephen Rhodes when he was the breakfast DJ on Beacon Radio in 1986. He wasn't Gordon Astley, his show lacked the immediate spark and verve of his predecessor. Rhodes took some getting used to, he proved more palatable at lunchtimes, and made some sterling work on Radio Shropshire. Rhodes later moved to Three Counties Radio, just north of London, and he worked on BBC Eastern television.
ITV will close The London Studios. The complex, on the south bank of the Thames near Waterloo, makes many hit ITV shows and programmes for other broadcasters. ITV's daytime productions will go to other sites in London (This Morning will not return to Liverpool, more's the pity). We probably won't see any difference in the shows.
The BBC is to begin a new television channel for Scotland. The channel will broadcast in English, and it'll have about five hours of programmes each night. Politicians have been cheered by a Scotland-specific news bulletin, but will it have any good (or interesting) entertainment shows?
Unfire the cannon! Bradley Wiggins rejoined The Jump after his "broken" leg turned out not to be broken at all. He was able to compete in the skeleton. Robbie Fowler left the contest after crashing on the ski jump.
University Challenge continued its interminable group phase with a low-scoring match. A draw would have been the most accurate result, it is not clear that either side was better than the other. On screen, Warwick recovered from a substantial deficit to win by 120-110. But in the fantasy world where Paxman and his fellow quitlings don't allow foreign students, Bristol win by 110-85.
Surrealists and Korfballers met on Only Connect in the first qualification match. Connections was livened up by a discussion of Monster Munch, the colours of the monsters and their associated flavours. We didn't realise that Orange Monster had resigned from the packinet, leaving Yellow Monster with the pickled onion portfolio. Later, a discussion on the best Catwoman as seen on screen, and a set of pictures exploding the QI circles.
Surrealists had edged the opening rounds, and took an 11-8 lead into the walls. They came out ahead by 21-12, thanks in part to several shades of pink. Jukebox musicals were one of the sets in Missing Vowels, quite appropriate for this week. Surrealists win by 26-17, they go straight to the semi-finals, Korfballers will (we think) meet the Beekeepers in a couple of weeks.
BARB ratings for the week to 12 February.
As you were at the top. Call the Midwife (10.2m BBC1 Sun) remains the most-seen show. BBC The Voice (6.55m ITV Sat) remains the top game show.
Let It Shine (BBC1 Sat) moved to its live shows. 5.1m saw the performances, 4.3m the results. Ninja Warrior (ITV Sat) hit a series peak of 4m.
The Chase (3.6m ITV Mon) remains ahead of Through the Keyhole (3.5m ITV Sat) and the final of Dance Dance Dance (3.2m ITV Sun).
University Challenge (2.9m Mon) is BBC2's top show, Dragons' Den (2.75m Sun) and The Great Pottery Throw Down (2.4m Thu) follow close behind. Only Connect struggled (1.7m Fri part-network). The Jump (2.25m Sun) remained Channel 4's top show of all, good scores for Catsdown (1.75m Fri) and The Fake News Show (1.2m Mon).
Release the Hounds (550,000 ITV2 Thu) topped the new channels list, just ahead of Coach Trip Road to Marbs (545,000 E4 Mon). Through the Keyhole (375,000 ITV2 Wed) and Portrait Artist of the Year (345,000 Artsworld Tue) also did well.
In Ireland, Dancing With the Stars (RTE1 Sun) remains the top game show, seen by 490,000 people. Across January, Celebrity Big Brother (3e) averaged 71,000 viewers, behind Tipping Point (3e) with 81,000. The Chase on TV3 had 61,000 viewers on an average January day.
Some new shows this week. The Home Game (ITV, weekdays) is property renovations without the renovations. Game of Clones (E4, weekdays) is a dating show. Harry Hill's Alien Fun Capsule (ITV, Thu) is a panel game to find the funny.
The finals of The Big Spell (The Satellite Channel, Sun), and Mastermind (BBC2, Fri; Sat in Wales and NI). Play to the Whistle (ITV, Tue) also returns.
Photo credits: BBC Studios, Love Productions.
To have Weaver's Week emailed to you on publication day, receive our exclusive TV roundup of the game shows in the week ahead, and chat to other ukgameshows.com readers, sign up to our Yahoo! Group.