Weaver's Week 2017-06-25
Last week | Weaver's Week Index | Next week
After a quiet May, the early summer season of programmes has kicked off. In coming weeks, we plan to look at new shows Celebability, David Dickinson's Name Your Price (2), and Pitch Battle. We might have something to say about Spa Wars. And we intend to review the revivals of Your Face or Mine, Blind Date, and The Crystal Maze.
This week, a couple of shows from the cosy end of the market.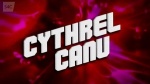 Rondo for S4C, from 8 June
Back to the days of music hall as S4C travels the theatres of the Cymraeg.
Our host, Huw Foulkes, and captains are joined by a theatre audience, and everyone starts the programme with a good old sing-song. Knees up Mother Brown, My old man's a dustman – well, we didn't recognise the Welsh folk songs, but we get the message.
The introductions are brief and to the point, and straight away we go into the Quickfire Buzzer Round. Questions about music, Welsh and foreign-language, including some pictures and a music clip. So far, so frenetic.
Next it's the True or False round. One of the teams will give anecdotes about a topic – for example, they might give details about "yn serious wardrobe malfunction" they've had. Was it the suit trousers splitting? Or the lost case of clothes? Or the fancy dress with a zip too tight? Points for the guessers if they're right, points for the bluffers if they're convincing.
Up next, it's One Song To the Tune of Another. Keyboard accompaniment is provided by Geraint Cynan. The audience has been given a crib sheet containing some of the songs in tonight's show, and can join in if they like. For us, the bizarre comes from hearing the familiar tune "Delilah" with an unfamiliar lyric, "Milki milki". Lovely.
The audience joins in on these songs, helped by subtitles on screen. Or they clap along, beating a rhythm on "The train to Llanfairpwllgwyngyllgogerychwyrndrobwllllantysiliogogogoch" sung to the tune of "Supercalifragilisticexpialidocious".
And while we wait for the subtitles to catch up, we'll take a commercial break. This is S4C, and they've got to pay the bills somehow. (Go compare in Welsh? What have we done to deserve this?!)
Afterwards, it's time for the Mystery Guest. Shown only in shadow, the Mystery Guest answers some yes-no questions from the team, and hopes to fox them all.
After berating the teams for not guessing them, the Mystery Guest sticks around for the Karaoke round. Here, a familiar Welsh song will be played, before being faded out. The teams will continue singing and hope to be close to the record when it returns. The audience has the words, and points will be dished out based on accuracy and overall artistic impression.
To close the show, a round of Charades. The captains get a brief time to convey musical people, terms, or songs. They're meant to do it by mime, but a certain amount of singing is allowed.
Points have been totted up, and a winner is declared. And then forgotten about, the aim was to out on a good show.
Why does this programme work? Mostly from the audience in the theatre. They're having a good time, and that fun is infectious through the screen. If you believe in the power of song, this will work well. The panellists are seasoned entertainers, and they use their experience to tell the right anecdote at the right moment. This show doesn't pretend to go after young people.
Also, it helps that these are celebrities in the Cymraeg, they don't turn up in every single show we watch. Now, if we watched more S4C, this would be less true, the pool of Welsh language stars is as small and shallow as ITV2's celebrities.
Does it matter that these rounds are mostly borrowed from Radio 4's long-running I'm Sorry I Haven't a Clue? Not too much – the culture is different, we've swapped slightly pretentious London for mountainous Wales. And we've swapped the unfunny guest host for the witty Huw Foulkes.
Few marks for originality, but a great score as an entertaining show. Even if you don't speak Welsh (and our limit is "yn serious wardrobe malfunction") it's a diverting half hour.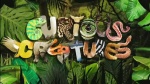 Mighty for BBC2, 19-30 June
Kate Humble from Countryfile hosts a wildlife panel game.
The aim is to give correct answers to questions, obviously. Each correct answer earns a part of a "curious creature", an animal made from parts of other animals. These, we're told, will prove useful in the final round.
Team captains are Chris Packham from The Really Wild Show and Lucy Cooke from Easter Eggs Live. Four rounds are played on each show. In two sample editions, we've seen these rounds, there may be others.
Yay or Neigh is the first round. Kate gives a couple of statements to the teams: their job is to work out if the claim is true or false. To help viewers identify the animal, it's displayed on the big screen behind the team. The whole set has video display boards, and it looks a bit like QI.
Who's the Daddy? A picture of a baby animal, and the teams are to identify the species. These aren't particularly easy questions, especially for a lay viewer who doesn't know much about animals. The teams know more than we do, and explain their line of thinking. For instance, they might be able to spot that it's a mammal, and it's so small it has to be a marsupial, but is that an opossum's armpit or a kangaroo's pouch?
Life on Earth A video clip from the programme Life on Earth, with a related question to follow.
Is it Bigger than a Chicken? Round three is a Twenty Questions style round, the teams take turns to ask yes-no questions about a mystery creature. Each correct answer earns a fragment of a picture of that creature, shown first in extreme closeup and then in its rightful place and size.
This round goes on a bit, and felt like a chore to watch – at one point, the players were debating "is is a cassowary or a kakapo?" For those of us who aren't nature experts, there's little to hold on to. And there's little reward for getting the animal: the other team gets a follow-up question to earn a further bit of their creature.
The round takes its name from the mandatory opening question: "is it bigger than a chicken?" A chicken, it seems, is the unit of account in the animal world, just as the London bus is for length, or for countries it's Wales.
Pecking Order gives three animals, and asks the players to rank them by some metric. Which of these animals migrates the furthest? Which gives birth to the most children? The team debate and discuss, and explain their answer. Only a fully-correct sequence wins the point.
Whose Poo presents the teams with a bowl of dung, and asks which creature excreted it. The players are allowed to look, dissect it, perhaps sniff it, before making their decision.
Each correct answer so far has won part of a creature, merged and melded by the magic of television.
That brings us to the final round: how many bits of the Curious Creature can the teams identify? The head of an aardvark, the ruff of a lizard, and the torso of a magpie. Two points for each correct answer, any parts the teams didn't get in the main game are revealed for a potential one point.
There are a certain number of opportunities not taken. Almost all the animals appear on still pictures – there are fewer film clips than we might like, and certainly no wild things running around the studio.
There's plenty to appreciate, though. Curious Creatures is a good-humoured programme, everyone's on the same side. We don't get the sense that Kate is smug about her knowledge, in the way Stephen Fry often was on QI. And there's a "quack quack boing" sound for incorrect answers. Ripped off from somewhere else? Give us a break!
And we really appreciate the programme's structure: build up the creature, but don't discuss it, and then identify the component parts. We don't need to worry about points or a scoreboard in the main game, we just kick that into the final five minutes. It's refreshing, and it's very different from every other panel show.
Curious Creatures goes out on BBC2 at 6.30, the slot after Eggheads. From the slot, we know it's not going to be fast-moving, it's not going to be cut-throat, and it is going to be as much education as entertainment. At times, we felt the play was a little too slow, and the discussion a little too technical. This show doesn't particularly appeal to us, but we see plenty of merit in it.
Overall? A great structure, the feel is right for the slot, and the little quibbles we have with pace might be us getting used to the programme.
This Week and Next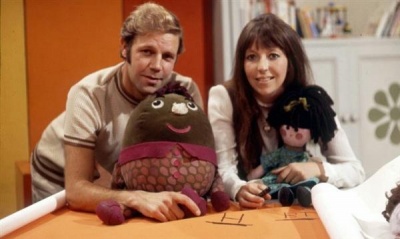 Brian Cant has died. He was best known as the kind and imaginative host of Play School, and the funny host of song-and-sketch show Play Away. Brian gave voice to the inhabitants of Trumptonshire, and spoke directly to generations of young people. His game show credits were scarce – an early series of The Great Egg Race, a few episodes of Jeux Sans Frontières, and the almost forgotten Moon Clue Game.
Brian Cant was given a special lifetime achievement Children's BAFTA in 2010. He died on Monday, aged 83.
Ant McPartlin has entered rehab, for various substance abuse problems. We wish Ant all the best with his treatment, however long it takes, and hope that his recovery will last.
Strictly Come Dancing has confirmed its professional dancers for the autumn. Joanne Clifton will leave on a high. She worked with champion Ore Oduba last year, and will now concentrate on musical theatre. Oksana Platero (with Robert Rinder) and Natalie Lowe (with Greg Rutherford) also leave the roster.
The new dancers are Amy Dowden, Dianne Buswell, and Nadiya Bychkova. Returning for the new series are Karen Clifton, Chloe Hewitt, Katya Jones, Oti Mabuse, and Janette Manrara. All the gentlemen of the dancefloor will also return: Anton Du Beke, Brendan Cole, Neil Jones, Pasha Kovalev, Gorka Marquez, Giovanni Pernice, AJ Pritchard, and Aljaz Skorjanec.
We expect the contracted celebrities to be named from mid-August, with the contest beginning in earnest in late September.
BARB ratings in the week to 11 June.
Coronation Street (ITV, Mon) the biggest show, seen by 8.1m. Gardeners' World (BBC2, Fri) deserves a mention, a stonking 6.25m saw the show. Top game was BBC The Voice of This Territory Kids (ITV, Sat), the series kicked off with 4.7m.
Have I Got Election News for You (BBC1, Fri) achieved 4.4m viewers. The other direct election shows: Mock the Week (BBC2, Thu) 1.55m, 8 Out of 10 Cats Does Countdown And Makes Big Rosettes (C4, Thu) 1.2m.
Reality shows did very well on Thursday night. Big Brother (C5) secured 1.5m, beating its launch on Monday by 50,000. Love Island (ITV2) soared to 1.94m, also nosing ahead of its Monday launch.
Rest of the top three game shows? The Chase (ITV, Tue, 2.5m) and Great Local Menu (BBC2, Tue, 2.2m).
On non-PSB channels, A League of Their Own Roadtrip scored 1.35m (The Satellite Channel, Mon). Taskmaster finished its series (Dave, Tue) with 745,000.
Missing David Dickinson? Name Your Price (2) (ITV, weekdays) is his latest antiques show. Rylan narrates Spa Wars (ITVBe, Wed). A new run of I'm Sorry I Haven't a Clue (R4, Mon).
Finals weeks for Great Local Menu (BBC2), Countdown (C4), and Fifteen-to-One (C4).
Photo credits: Rondo, Mighty, BBC.
To have Weaver's Week emailed to you on publication day, receive our exclusive TV roundup of the game shows in the week ahead, and chat to other ukgameshows.com readers, sign up to our Yahoo! Group.