Weaver's Week 2019-06-23
Last week | Weaver's Week Index | Next week
Later, we look at the biggest music quiz going. But first, this: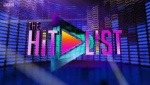 Tuesday's Child for BBC1, from 25 May
Saturday night games tend to be big and bold. It's a time for primary colours, bright studios, and companionable hosts. The Hit List is all of these, and it's something we could almost recreate at home.
Rochelle and Marvin Humes are the hosts; married in real life, positive to the point of saccharine. They will finish each other's sentences, pick up precisely where the other left off. This isn't a lead-and-sidekick affair, both could host the show on their own. Like Ant and Dec, the combination is greater than the sum of the parts.
Three pairs of contestants enter the arena, high-fiving some of the crowd as they progress down the catwalk. Like modern-day gladiators, each pair has chosen their walk-on track; like modern-day gladiators, all bar one will leave with their tail between their legs. Before that, they'll have a chat with our hosts, discuss their favourite music and best live experiences.
Now, if this column were playing, we'd look for a partner who covers the gaps in our musical knowledge. Our specialism is mid-80s to early-aughts, we would seek a player who could cover the older stuff, or more likely someone young and hip. Such thoughts haven't crossed the minds of all players, there are a lot of friends of the same age, a lot of siblings. It's the uncle-and-niece combination you've got to watch out for.
The basic idea of The Hit List is to recognise popular songs from a short snippet. We hear some of the original track, and ask the contestants to name that tune. And, while they're at it, say who is performing it.
"We have to be precise," asserts Marvin before the show starts, but "precise" is something of a variable feast. Unusual pronunciations of the band names are accepted, featured acts are not required, and they're not going to mark someone wrong for saying "Beatles" when it's "The Beatles". Adding bits to song titles doesn't invalidate a response, "After the boys of summer have gone" is going to be allowed. The Hit List chooses not to have A-grade pedantry, it prefers to be an entertainment when it can.
The opening round is on the buzzers, press the plunger to stop the track and give an answer. We hear a short snippet of a tune, from the verse or the instrumental break. And then someone buzzes in to give an answer. Got it wrong? Tough luck: that pair is "on mute", and can't buzz in as other teams hear the rest of the track.
Got it right? The pair score a point, they get to turn up the volume on their tracklisting thingummy. And they qualify for a bonus track, one that only they can answer. There's a fairly broad link between all the buzzer questions and their bonuses – family members, or solo acts who worked in a band. Another point for getting the bonus right, and first two teams to five points qualify for the second round.
Being incredibly picky, there are a couple of things to tweak in this round. After hearing the answer, Rochelle will say, "Let's hear if you're right", and a further clip of the song will play, containing the title. An error will already have been greeted by an electronic whine; for neatness, we'd like this to be a response to the host's call. And the visual symbol for a team "on mute" is, er, "pause", not "mute". Little details matter.
Flipside
Round two is the themed playlist. The first team to qualify gets to choose the first theme, from four fairly generic names. "Bookish Artists", "Stage Names", and more. Within each list are four pictures, which may – or may not – provide a clue to the answer. So when the playlist is "Famous people in songs", and the picture is of Jay-Z, the answer is a song in which Mr. Zed is named. But which one?
This is a chess-clock round, the clock will only run while they're hearing the snippets. Again, performer and title is a correct answer, and that will stop the clock. Pairs can make lots of guesses, the "first answer only" rule doesn't apply any more. A "skip" will also stop the clock – each team has three to use during the round. Pressing the "skip" button will stop the track and stop the clock, but the same team will have to pick another song from the playlist. Play only passes to the opponent after a right answer.
Once the first playlist is exhausted, the second team to qualify picks the next theme. Depending on the number of skips used, they may be picking for themselves, or for their opponents to have first dibs. And so the round continues, until one team has used all 45 seconds allocated to them.
Earlier, we mentioned how The Hit List prized precision above all things. This isn't shown in the clocks, accurate to only the nearest second. They could add a tenth-of-a-second counter, show that everything is in motion, and justify their claim of exactitude. The only argument against is that the graphic would be less legible, because the graphics on this show are both very readable and reasonably contemporary.
It's less cool to change the buzzer. In round one, push it to answer. Round two, push it not to answer. Can we have some consistency here?
We've heard criticism that this round is a bit staccato, the music clips are almost the smallest part. Yes but no but yes. "Pick a playlist" only appears every so often, and there's usually a point of strategy to discuss with the players. "Pick a track" invites speculation on what we're about to hear – is that a picture of Grace Kelly? Doris Day? Marilyn Monroe? Are we going to hear Mika, Elton, George?
And then we have the oh-so-brief moment of catharsis, and a very clever piece of tension. We want to hear more of the music, but if we hear more of the music we'll damage our chances of winning the game. Very clever, very subtle, and frankly too subtle for Saturday night.
The 12-inch mix
Our winning couple are through to the endgame, where they could – potentially – win £10,000. The jackpot is unlikely, but £7000 is very possible.
The final is ever so simple. Name ten tunes, performer and title, all fitting a fairly broad category. (For instance, "Human body" – title or performer contains a body part.) The team has unlimited skips, if they don't know a particular song they can skip it. And they're given five seconds of tune before the money starts counting down.
If you can recognise "Have a nice day" by The Stereophonics from its introduction, you'll get the answer and keep all the money in play. If not, replace it with another tune, but be prepared to lose money. Dosh falls away at a fair rate, something like £100 a second.
As the show progresses, the choice of music moves from very mainstream to slightly obscure. It's a small difference, from No Doubt's massive number one to a Tori Amos top tenner, but only one of them is in regular rotation on Radio 2 and your local ILR station. The final round is able to make some obscure selections, precisely because the aim is to reward a broad knowledge.
Once the team has given a correct answer, the music stops, they catch their breath, and our hosts recap. They'll cover any songs skipped during the passage, give the score, and tee up the next song.
For much of the show, the camera has been busy, cutting between the contestants on stage and the host and the audience and the players. In the final, we need a clear focus on the players, and *either* a clear shot of the five-second timer *or* a graphic of that timer.
By design, The Hit List doesn't let us sing along with the songs, we don't get an emotional catharsis that way. So we need second-hand relief, we need to see what the contestants are going through on our behalf. We need to see the emotion on their faces. When they're flustered, we need to see them flapping and nothing else. When they're confident, we need to see this written large on their faces. But there are so many cuts that we lose the connection. Same procedure as every BBC music production, sadly.
Ultimately, The Hit List is feelgood Saturday night entertainment, light and fluffy. There are production decisions we might argue against, and the show as a whole would gain by being five minutes tighter. But we like the direction of travel, we enjoy playing along.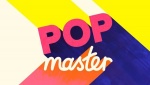 Radio 2, since about 1996
Have we managed to be going this long without ever going through a round of Popmaster? Let's set that right.
What's your bonus?
Popmaster began in the mid-90s as a regular feature on Ken Bruce's midmorning show. A quarter-century later, it's still going strong.
The format is simple. Ten questions about pop music since its foundation. Most of the questions, like most of Radio 2's music, comes from the mid-70s to the early-00s. Some of the questions are bonuses on a theme, and they're played for double points. In our sample round, from last Tuesday, the theme is "Never number one".
There are three points for a right answer, and one for a partly-right answer. Three crops up quite a bit – three bonus questions, three points per question. Even the theme music is in three-part waltz time.
Anyone securing the maximum 39 wins a digital radio, an invitation to the Champions' League Popmaster in December, and the undying gratitude of the host. This happens about once a month.
Question one!
"Suzi Quatro's chart debut in 1973 was also her first number one. What was it called?"
Popmaster is hugely popular. Something like six million people listen to Popmaster at least once in the average week – more than most television game shows get. Many contestants are nervous, and understandably so – there are a lot of ears tuning in. Ken has a good long chat, puts them at their ease, and only then begins the quiz. The first question's always relatively simple – whether "Devilgate drive" or "Can the can", the contender can give some sort of answer.
"Who is lead singer with the band Elbow?"
Popmaster is a Radio 2 quiz, and rewards Radio 2 knowledge. Ken will often say about contemporary questions, "we've played it a lot on Radio 2." Here, he's asking about Guy Garvey, he's made a few special programmes on Radio 2 and hosted a programme on sister station 6 Music. Our contender offers "Garvey, someone Garvey", and gets a point for it.
Singles life
"With over 35 hits to their name, this group have never achieved a UK number one. This is a 2006 top 5 hit for them: can you identify them?" The clip begins with the song title, "Who said you can't go home?"
Popmaster is a singles chart quiz. The group have never achieved a number one single, but they've had many number one albums. But the BBC has never paid attention to the album chart, it was always buried away in the most inconspicuous slot possible. Top of the Pops always talked about singles, the immediate rush of three minutes of music, and Popmaster follows in its footsteps. Bon Jovi is the answer there.
"What type of island did Tight Fit sing about on the group's top 5 follow-up to 'The lion sleeps tonight'?"
Popmaster suffers from questions that perplex through sloppy editing. Written down, the question looks reasonable; when read out, we've got to pick up clues "island", "Tight Fit", "top five", and ignore the distraction of a different and totally unrelated song. They could re-cast the question for clarity: "Tight Fit followed up 'The lion sleeps tonight' with a song about – what type of island?" Maybe that'll help the contestant say "Fantasy".
Can you play it?
"Olivia Newton-John has reached number one three times: twice with John Travolta, and once with which other chart act?"
Popmaster concentrates on the big hits, the records we'd expect to hear somewhere in Radio 2's great grab-bag of music. They don't play "Xanadu" with The Electric Light Orchestra enough for our liking, so merely to hear the song referenced in this oblique style brings a smile to the face.
"One of the best-selling duos of the 70s, but this act never topped the British charts. Can you name them?" We hear a woman singing "Solitaire".
Popmaster began when Radio 2 was re-inventing itself: out went easy-listening acts, and in came more popular and faster tunes. These days, the only space for acts like The Carpenters is the Sunday love songs, or some designated Sloppy Bits in daytime. Many of the songs we hear on Popmaster leave us wondering, will you be playing this in the next hour, Ken?
Snake charmer
"In which year were these songs all new entries on this week's top 40? 'City of blinding lights' by U2, 'Ordinary people' by John Legend, and 'Kiss and say goodbye' by UB40?
Popmaster has built its own catchphrase out of nothing. It's difficult to get a name-the-year question spot on, and there are two ways to be One Year Out. The catchphrase has now lent itself to the show's consolation prize, a t-shirt thus emblazoned. 2005 is the answer even this column didn't get, saying "2006".
"The song 'Black is black' was a top three hit in the 60s for the Spanish group Los Bravos. But which French group had a top three disco hit with the same song in 1977?"
Popmaster may ask long questions, but most of them help. There are two ways to know this oldie, and they've even given us the most obvious wrong answer. All we've got to do is cast our mind back to the late 70s, and think, bother, we were in nappies at the time and didn't recall La Belle Epoque.
Everything stops for Popmaster
"Having first reached the top ten in 1981, this group achieved their biggest hit of the 80s in 1988, when this remix went to number three. Who are they?" It's the verse from "Blue Monday".
Popmaster has managed to become a cultural touchstone, by being there every single day for the past decades. It's on at 10.30 every morning, something to break up the morning in offices up and down the land. Before it began, people might stop at 11am and listen to Simon Bates' "Our Tune" feature, a sob story from a listener. These days, listeners call in and make their own entertainment, it's a New Order.
"Three of the top ten singles by Kula Shaker in the 1990s have one word titles. Name any of them."
Popmaster will throw in questions about songs they don't play. When did Radio 2 last play a Kula Shaker song? They didn't play a single tune by Crispin and the lads last week. Not "Hush", not "Govinda", not "Tattva". It's knowledge for the sake of knowledge, unusual for the quiz.
Three in ten
Our winner gets to play "Three in Ten", the bonus round. Today, our player is to name three hits by Dr Hook. Were there three hits for Dr Hook? We'll believe them. This is a difficult challenge at the best of times, made much more taxing by the fact it's done live on network radio to millions of listeners.
Digital radio for winning Three in Ten, a Bluetooth speaker for those who fail – by far the majority of finalists. But it's not the winning that counts, it's the taking part and the entertainment for the listener. As the goodbyes fade away, and Ken fades up a Really Long Record, we're all ready to do it again. But first, back to work.
This Week and Next
It's time to stop the music, it's time to kill the lights... BBC1 has decided not to make another series of All Together Now. The singalong show, where vocalists hope to convince a panel of 100 music experts to join them, impressed us with its core gimmick but proved to have little depth.
Radio 4's Brain programme moved effortlessly into its semi-finals. We were surprised to work out that chairman Russell Davies is 73 this year, he doesn't sound a day over 50. They don't have geographical rounds any more, but this week's semi-final could well be the Midlands round – two from the East Midlands, two from the Cotswolds.
Frankie Fanko kicks off the show, and proves to know John Snow and many more things, a score of four. Stephen Hatcher hits back with a four of his own, and a bonus provides a slim lead. Knowledge of the first coffee house gives Stephen more points, and that sausage roll from 1594 is still on sale at the BBC canteen. Tim Hall, who hasn't said much so far, scores well by spelling "aubergine" from chemical elements. That throws him level with Frankie and Stephen; Ruth Wright is always some distance behind.
"Pick a Dickens novel...," muses Stephen Hatcher. Dombey and Sons is the one-in-fifty chance that pays off. It keeps him level with Frankie, Tim just a nose behind. A bonus on the mythological Stentor gives Tim a thin lead going into the final round. Frankie shoots ahead with a four-in-a-row, terribly helpful when neither contender can get his opening question. So Frankie Fanko takes the first place in the Brain final, after a top-drawer semi-final.
BARB ratings in the week to 9 June.
Coronation Street is the default most-popular show (ITV, Fri, 7.12m), just ahead of Killing Eve (BBC1, Sat, 7.1m). Top game was Love Island (ITV2, Mon, 5.9m).
Five point nine million on ITV2! That's a record for the digital channel, and more than Channel 5 has ever got (their peak: Poland v England, 8 September 1999, 5.63m) – and changes in the way ratings are compiled are in Channel 5's favour.
Back to the present day, and The Voice Kids (ITV, Sat, 3.8m) and The Chase (ITV, Tue, 3.4m) round out the top three. Have I Got News for You: The Show We Couldn't Show was BBC1's biggest game (Sun, 3.2m), and Stephen Mulhern's Catchphrase also beat 3m.
Bake Off The Professionals led for Channel 4 (Tue, 2.2m), and Mock the Week was biggest on BBC2 (Thu, 1.45m).
Beyond Love Island, ITV2 did well with a Celebrity Juice rerun (Tue, 760,000) and new Celebability (Wed, 585,000). On other channels, we have Taskmaster (Dave, Wed, 1.25m).
This week: the unexpected return of Gino's Win Your Wish List (C5, Sun). On Radio 4, I'm Sorry I Haven't a Clue returns (Mon), and there's average-or-not panel show Elephant in the Room (Thu). We think we know who will win the Countdown final, but could be surprised (C4, Fri).
Photo credits: Tuesday's Child, BBC.
To have Weaver's Week emailed to you on publication day, receive our exclusive TV roundup of the game shows in the week ahead, and chat to other ukgameshows.com readers, sign up to our Yahoo! Group.