Weaver's Week 2019-08-25
Last week | Weaver's Week Index | Next week
This week, we're looking at a documentary about Jade Goody, telling her story primarily through Big Brother. You might also like to read our obituary from 2009.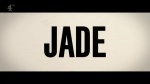 Blast! Films for Channel 4, 7 – 21 August
So we see footage of Tim and Sophie on Big Brother's Little Brother, saying "It's got to be Jade". What question were they answering? Who is going to win, or who is going to be out first? We're not told, and this column doesn't remember all of the detail from seventeen years ago. It fits with the documentary's narrative to hear that Jade would win, but we wonder if the most recent evictees were predicting who would be first out on finals night.
And that's the problem we have with Channel 4's landmark documentary. Like we had to do with Big Brother, we're going to have to fight to draw our own conclusions. It'll be a battle against nostalgia, and against the undeniably tragic story of Jade Goody.
Jade rose to fame on Big Brother in 2002. Everyone who goes into Big Brother does so for their own reasons, to find something out about themself. For Jade, it was simple: what is life outside of a small, confined world? By her own admission, Jackiey Budden had been close to her daughter, but had left Jade to grow up alone. Jackiey was sometimes absent while servicing her drug addiction, Jade had grown up with a tough exterior. She'd left school, taken an unskilled job as a dental nurse, and sent in a video.
Do we believe that Jade's video was spotted at once, as BB producer Ruth Wrigley implies? It's not what Ruth Wrigley says, so no. Exercise extreme caution, everyone who works on Big Brother will choose their words very carefully. Can we believe that Jade was in the hairdresser's and spilled her news to a whole salon? Yes; even if it's not true, it helps to establish the image.
Jade finished in the top two of the opening week's public vote to evict, and was saved by her fellow housemates. They chose to sacrifice Lynne Moncrief, perhaps seeing a vulnerability in Jade that the older woman lacked. And this would be crucial to Jade's turnaround: while she was gobby and loud and boorish, Jade had retained much of the innocence of youth, the naivety of her tender years.
When the tabloid press rounded on her, it felt like they were kicking out at a puppy. Kevin O'Sullivan was the "anti-Big Brother correspondent" on the Daily Mirror; in reality, an excuse to talk about the show while pretending to sneer at it. "We did a lot of things we wouldn't do today," muses O'Sullivan. Perhaps that's because the tabloid press has lost much of its readership – from 2.1 million in 2002 to barely 483,000 today, and they literally cannot afford to lose any more custom. Perhaps that's because the Daily Mirror is no longer edited by Piers Morgan, a man with a reckless disregard for the truth.
Graham Norton showed up on tape, from his nightly chat show where he'd make Jade the butt of his comedy. There's another man who always punches down, never up. Alex Sibley and PJ Ellis represented Jade's fellow contestants in the documentary. Davina McCall put forward the touchy-feely side she does so well. Footage from a joint book signing by all the finalists is cut to only show Jade.
Then we hear from agent John Noel, who was going to let her play "the game... the one you've just walked into". The one where she gets £80,000 for the first interview. That's be many years' wages in her prior job. John Noel speaks against "snobby attitudes". According to Noel, "if you're a posh journalist, it's hard for you to get your head around this." Perhaps it was; at this distance, we cannot remember a time before Jade.
As we suspected, Jade did some of the agent's work. She'd arrange her own photoshoots, arranged photographs and stories on her own terms, and took a cut from the snapper. We see some very brief evidence of Jade's PA, a series for UK Living, as one of the many strings to Jade's bow. Jeff Brazier testifies that, by being cute and ditzy, Jade lowered expectations of herself.
How did the press get stories about Jade and Jeff? It was the phone hacking: reporters on the tabloid press were listening to voicemail messages on the mobile phones of celebs – and sometimes eavesdropping on the calls themselves. Phone hacking closed down another tabloid, the News of the World closed in 2011, but it took two years of campaigning – and a suggestion that the paper had confused a missing persons case – before they reached this tipping point.
It all came crashing down
By 2005, Jade's become a millionaire. She moves with Danielle Lloyd, Kerry Katona, Katie Price, William and Kate. She's met Jack Tweed, a "typical Essex boy", good-looking and sweet, and willing to be moulded into the consort that will help Jade. According to the tale, Jade always had to do something to keep the press interested. Photoshoots with Jack, an autobiography, and a facelift for her mother.
Not mentioned on the show, presumably for reasons of time and/or narrative: how Jade would play both sides. Publication X ran a tale about something that happened at her house, Jade and her publicist vehemently denied every word of it. The paper printed a grovelling apology. Some months later, Jade did an exclusive interview, in which – just in passing as she went on – she confirmed the incident she'd previously denied. Of course, Jade would be paid for her exclusive interview, and for the original story, and she'd get lots of press from all parts of the process. Truly, it was a sausage machine.
And, for a mere 50 grand, Jade went into Celebrity Big Brother. Philip Edgar-Jones reckoned that she owed the show a debt; Jackiey Budden claims she didn't want to go in at all and was misled into taking "a holiday". Cynics might suggest that she wanted to prick the bubble of Nikki Grahame, the breakout star from the previous summer's series. Unable to get a media career on her own merits (see Brian Dowling, Kate Lawler, Adele Roberts), Jade knew she was famous solely for being famous. Once the roundabout stops, the glory days are over, and Jade wants to keep on spinning.
On the show, the producers created tension by making everyone else act as servants. From the brief extracts, it seems that the 2007 Celebrity Big Brother was meant to be about class, fawning over genuine stars (Shilpa Shetty, Jermaine Jackson) and Jade's very working class family. They'd done a fake celebrity (Chantelle from Kandyfloss-with-a-K was so last year), now proper B-list stars, and a real A-list manufactured celebrity, made in this 'ere very house.
There was tension, three walkouts, and some evil vibes. Carole Malone, one of the contestants who stuck it out, reckoned that Jackiey's snap eviction – she wasn't even given the grace to say goodbye – undermined Jade and built up a very bad atmosphere.
With Danielle Lloyd and Jo O'Meara, Jade had allies. And all the tension built up, and came out in a familiar way. Jade's first stint on Big Brother had featured some blazing rows, triggered by something in the present, but quickly bringing up grudges she'd stored for days or weeks. Sometimes these grudges came from genuine slights against her, sometimes from Jade's feelings of inferiority.
And the same hallmarks were shown here: Jade kept her rage inside her, until it all spewed out in a tirade against Shilpa Shetty, who was being calm in the face of extreme pressure. Just as Jade vented her anger against Sophie on BB3. Just as Jade had vented her anger against Rik Waller on Channel 5's Back to Reality. Remember Back to Reality? This documentary didn't, perhaps because it didn't fit with their narrative – or they couldn't acquire the footage.
We agree with Paul Morley: the producers wanted it all to kick off. The producers didn't want it to kick off in the way it did, and certainly not to have effigies of the producers burned in India. It's telling that the show doesn't explain how so many people came to complain to regulator OFCOM – Dave Gorman's brief mention that he'd done that on Big Brother's Little Brother has been forgotten.
How was Jade going to turn this around? Complete contrition, being pushed to breaking point and beyond breaking point by the News of the World, a week in The Priory.
And cue sad music
The first two episodes covered Jade's celebrity career, focussing almost exclusively on the Big Brother experiences. The third episode looked at how she rebuilt her public profile, then found she had cervical cancer, which killed her within months.
A few months after leaving Celebrity Big Brother, Jade left John Noel, her manager of five years. She signed with crisis publicist Max Clifford. Max was a notorious figure; anyone who suddenly rose into the headlines could hire Max, and he would arrange access to shape their media coverage. He knew what his client wanted, and he always got it. And – unlike most other celebrity managers – Max didn't shun the spotlight. He would take part of the fame, and his usual steep fee.
So Jade took on a round of celebrity rehab, press appearances and stunts and more series on Living TV. The documentary didn't talk much about the various series made for Living, perhaps because they didn't have the rights, perhaps because they weren't important in the grand scheme of things. A quarter of a million people might watch Jade's adventures on the telly, but almost everyone knew of her.
Part of the celebrity rehab was a spell on Bigg Boss, cut short by some surprise news: Jade has cancer. She'll return to London for treatment, and before that moves to chemotherapy, there's just enough time to do a quick round of celebrity interviews – and honour her commitments to pantomime.
Much of this final part is about Jade taking treatment for cancer, the television shows, and the press coverage. Max Clifford arranged some of it, and there was massive interest from the press and tabloids. Ultimately, as the cancer turned terminal, it was an inheritance, a massive amount of money "for the boys" – after Max Clifford has taken his cut, of course.
There's plenty of high emotion, not least Jade's strength during her wedding. But the ending is inevitable; Jade died in March 2009, and had a large funeral.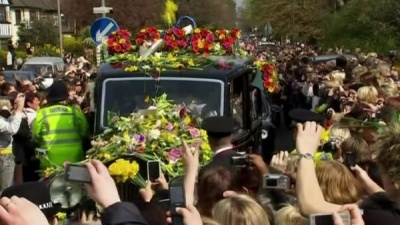 How did Jade change everything?
In the closing moments, Paul Morley suggests Jade was "the first sacrifice of reality telly". A sign of what was to come, of people creating their own narrative. If we're to believe the summary, Jade was "a symbol of a world to come". Phone-hacking ended the News of the World, one of Jade's most reliable publications. Max Clifford was sent to prison for sexual assaults, where he died. People control their own narrative, make their own reality shows. All of this is true, to a point.
We can also argue that Jade was the last bastion of an old era. A time when the print media was actually popular, as in lots of people read it. Newspaper readership has fallen off a cliff, and the newspapers have taken ever-more extreme positions in a desperate effort to hold on to their dwindling audiences. Why do the broadcasters still care about the press? It's ever more difficult to justify the nightly "press preview" shows, when more people will see the show than read many of the papers.
Jade was in an era of centralised media, when everyone shared a common space. We all got news from the BBC or ITV or Sky, and we all absorbed some of their values. Culture was shared through shared channels, a common broadcaster. These days, culture is shared through hidden online groups and black box algorithms to "engage" and "interact". People are rewarded for emotional points, and aren't allowed the space to stop and think. It's a culture of echo chambers, of not hearing the things an algorithm thinks you don't want to hear. And when there is no agreed playing field, people can get away with the most audacious lies.
Jade wasn't the first person to be politically incorrect on telly. Moderate, polite, tolerant values have been under attack since forever, there have always been the rude, the crude, the isolationists in our midst. We were reminded this week about Vote for Me, ITV's post-pub politics contest from 2005. Two points spring out from our review:
The mast campaigner claimed that she could save £2 billion, and actually backed up her argument with facts! And statistics! Presenter Jonathan Maitland suggested that "those were your beliefs," putting facts on a similar level to creationism.
In the end, it was Rodney, the ex-con-legalise-hard-drugs-and-pull-up-the-drawbridge candidate. The charming rogue, the man who never answered any questions, the man compared to Herr Hitler on the show he won.
And Jade wasn't the first person to be famous simply for being herself. She filled a gap left vacant by Princess Diana of Wales, another young woman catapulted to unexpected fame, exploited by the media, exploiter of the media – and who died at a senselessly young age, in front of the world's cameras. So, no, the show hasn't lived up to its billing, it hasn't put forward evidence to explain how Jade changed a culture or a country.
Make no mistake, the story of Jade Goody is a profound human tragedy. It is impossible to watch these documentaries, these oral histories, and not feel the deepest sorrow at the loss. And that, alone, is enough to justify the series.
This Week and Next
One more idea from Vote for Me: a bank holiday to mark Bruce Forsyth would be very welcome. 22 February is a good day for it.
BARB ratings in the week to 11 August.
Coronation Street (ITV, Mon, 6.75m) remains television's top show. With nothing on Saturday night, the path is clear for The Chase to be top game (ITV, Tue, 3.25m).
In second place, the returning Dragons' Den (BBC2, Sun, 3.05m). Tipping Point Lucky Stars takes the bronze (ITV, Sun, 2.5m). Channel 4's Jade documentary scores 2.2m (Wed). Channel 5's leader is The Great Gardening Challenge final (Tue, 785,000).
Low scores for BBC2's quizzy shows: University Challenge (Mon, 1.86m) and Mastermind (Fri, 970,000).
A great first week for Masterchef Down Under (W, Thu, 355,000); the next digital shows are Stephen Mulhern's Catchphrase (ITV2, Sun, 290,000) and Celebrity Juice (ITV2, Tue, 265,000).
Ping! Take your bun out of the oven, Bake Off returns (C4, Tue). Paul Sinha's General Knowledge (Radio 4, Tue) is a guide to fascinating facts by the Chaser. For contemporary comedy, The Good, the Bad and the Unexpected (R Scotland, Fri) and The News Quiz (R4, Fri) both kick off new series. Next Saturday sees new runs of Pointless Celebrities (BBC1) and Got Talent The Champions (ITV).
Photo credits: Blast! Films.
To have Weaver's Week emailed to you on publication day, receive our exclusive TV roundup of the game shows in the week ahead, and chat to other ukgameshows.com readers, sign up to our Yahoo! Group.