Weaver's Week 2022-09-04
Last week | Weaver's Week Index | Next week
This week, we review the quiz with the lowest prize on daytime television. The winner of this episode will walk away with £ZERO POUNDS, guaranteed.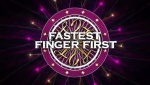 Stellify Media for ITV, 29 August – 2 September
The prize is not money. The prize is … to appear on another quiz show. Specifically, Who Wants to be a Millionaire with Jeremy Clarkson. The new series began on Saturday night, immediately after this week of quizzing went out.
Five people take part in each episode. Four of them will leave without winning. We start as Anita Rani walks on set, explaining the prize that money just can't buy. She'll mention this a lot during the hour, how it's a prize that could potentially unlock a million pounds. But if Chris Tarrant once talked about the Fast Track to a Million, this is the Slow Lane to a Million.
"Safety net!"
The contest begins with a qualifying quiz. A general knowledge question's asked on the buzzer, to all five contestants. First on the buzzer with the correct answer wins a point, and control of the game.
That player gets first chance to answer the next question, and the next, and the next. They rack up a point for each correct answer, and if the player gets Twelve in a Row, they automatically win the round. This hardly ever happens. The questions are varied in content and difficulty, there's a fair proportion of stinkers and stoppers. Only a clever and lucky quizzer will get Twelve in a Row.
So our player finds a question they don't know. Two options. They can guess: a point and control if they're right, but the score crashes down to zero if they're wrong. Or our player can call for their "safety net": they pass on the question. A "safety net", or a wrong answer, throws the question open to the other players on their buzzers. Whoever gives the right answer increases their score by 1.
...and that's the subtlety. John can get 5 right, call "safety net". Janet picks up the question, gets 9 of her own before calling "safety net". John buzzes in, and his score is now up to 6. So while the target is Twelve in a Row, the Twelve can include some passes.
Eventually, someone will hit the magic dozen. Or time will expire. The round seems to be limited to about three minutes, though this is never made clear on screen. Except that if someone's in play but not in the lead, they get further questions to try and tie or beat the leader.
So, the highest score wins the round. That player goes through to a Fastest Finger Duel.
Who is their opponent? We're going to play another round of Twelve in a Row. Although we got into the game quickly – the introductory chat was limited – our opening ten minutes is little more than Anita Rani asking moderately easy questions to people sitting on Contestants' Row.
A little wrinkle in this round might be fixed, or might be deliberate. John calls for a "safety net", and Joe buzzes in, and is wrong. The question dies, and all the players are able to buzz for the next one. There's no restriction on John, that seems fair; and no penalty against Joe, that feels unfair. Can we "wally" Joe, buzz in and get it wrong and pay a high penalty? But then we remember that there aren't many chances to buzz in at all during the round, and we might not hear from Joe again for ten minutes.
Let's play duel
So we have our two challengers. They'll now play a Fastest Finger First Duel. Seven FFF questions, one after the other. Order the answers, ABCD or whatever it is. Then Anita will go through the answers, explaining as she goes.
Then we'll see if the players were right.
And if they were both right, which was faster?
Seven questions of this, though the round will end sooner if someone takes an unassailable lead – playing on past 4-1 is in nobody's interest.
Winner stays in the centre circle, the loser goes back to Contestants' Row.
And repeat, finding a second qualifier for another duel.
And repeat, finding a second qualifier for another duel.
And repeat, finding a second qualifier for the final duel, after which all the defeated contestants leave the set as quickly as possible.
There's a lot of quiz about
Fastest Finger First has a lot of questions. We've not counted them – we ran out of fingers and toes before the first ad break – but we reckon there's about 150 questions in the average episode. That's 75% of the questions from an episode of 100%, comparable with the vam-vam-vam question style of University Challenge or Alphabetical.
Like those other shows, we don't get to see much of the characters behind the contestants. Many of them are just faces and voices, at least one spent the entire episode buzzing in fruitlessly and had a bit of a wasted journey. What are they like as people? Don't know. In part, that leaves plenty in the bank for the host on Primetime Millionaire, but it does result in a gap on this daytime show.
Anita Rani is confident and entirely competent. She makes the format look effortless, explains it well, and presides with a cheerful good humour. She draws out a little of the contestants' lives, sets up a story the primetime show might pursue.
The music is familiar to the ITV audience, a mix of the Strachans' familiar Millionaire theme with plenty of horn stabs. It's been used on overseas editions and spin-off series, though not heard on telly here before. The set is familiar, the usual Millionaire set in a cool purple light.
All the elements are there, but we find Fastest Finger First a hard programme to love. A couple of reasons for this.
The same bits over and over again, at a dizzyating speed. Qualifying round. Duel round. Qualifying round. Duel round. It's the same things again, and all done at the same quick-quick tempo.
Better daytime shows change up the rhythm of the rounds: Pointless takes forever to go out and back in the first round, then whizzes through the second round as fast as humanly possible. Or they give us some sense of progress: The Chase works along the line, Winning Combination fills up its prize places.
But on Fastest Finger First, we're out on the rim, then in the middle, then back again, and always moving at the same fast trot.
Here's one way they could have fixed this. Start with a Fastest Finger sequence question for all five players. Any wrong answers – or the slowest if everyone got it right – drop out, and the last player standing is our first player in the middle. We know why they didn't go for this idea, it would risk taking the first ad break too early in the show, but this can be compensated with a little chat to the contestants.
The other problem? There's hardly any jeopardy. So you've not qualified for the first duel? You are at no disadvantage in later rounds. They could have given a one-point head start to a defeated duellist. Or could have given them the first bite at the first question. Or eliminated the player who did worst in the first few qualifying rounds, until the final qualifier has just two people in it.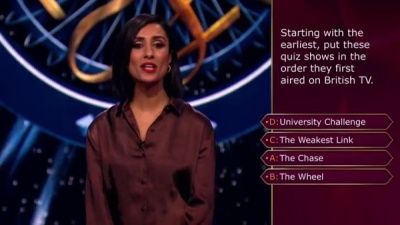 Answer to the question: University Challenge in 1962, The Weakest Link in 2000, The Chase in 2009, The Wheel in 2020.
ITV's scheduling didn't help. Fastest Finger First went out on weekday afternoons. The new series starts on Saturday, and will include the players from Fastest Finger First over at least two weeks. Surely it would have been better to have Fastest Finger First at about 6pm on Saturday teatime, with the winner coming back at 9pm to play the main game.
There are many great elements in Fastest Finger First: the host, the way Twelve in a Row allows passes to give others a shot, the music and studio, and the way we're never too far from the titular ordering game. But as an entertainment, Fastest Finger First doesn't cut the mustard. It needs another round to break up the tedium, or some in-show jeopardy. Or just to be half-an-hour long: winner of the first duel stays on, winner of the second duel wins.
Do we expect to see another series? Not in this format, but we can imagine it coming back in a revised version to plug that night's main Millionaire.
In other news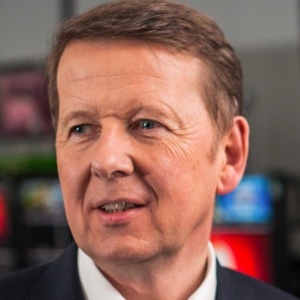 Bill Turnbull has died. Best known for his fifteen-year stint on BBC's Breakfast, Bill was an encouraging figure behind the scenes – every tribute has spoken of his warmth, how he'd inspire the best in others, and made sure to get the details right. He's deeply missed by all who worked with him. In our sphere, Bill hosted two series of daytime quiz show Think Tank, and made a mid-table appearance on Strictly Come Dancing. Diagnosed with prostate cancer in 2018, Bill Turnbull died on Wednesday, aged 66.
Quizzy Mondays returned with a pair of nailbiters. Only Connect went down to the last of the missing vowels, the Morporkians beat the Statisticals by 27-26. The maths fans had our answer of the night, pairs of words where you can put "pig" between to make two new words. The Statisticals also had a miraculous save on their wall, absolutely nowhere on the last three connections with 20 seconds to go, then the full set falls out. But the Terry Pratchett fans proved better on the Missing Vowels, and that was just enough to take the win.
University Challenge also went to the wire, as Durham beat Bristol 195-185. It was a one-starter shootout, Alex Radcliffe identified "simultaneous equations" from a description – and we had never twigged that both words contain all of the five vowels. The wide range of questions continued, as did the unexpected spin on old subjects – a round on 19th century algebra was mostly about the women, as was a round of sporting achievements in 2021. We were impressed with Bristol's teamwork, the captain nominated their science specialist to avoid mispronunciations, and the team worked out that "West Lothian" was a likely answer to a question given the clues.
We also saw a documentary about University Challenge, they avoided treading the same ground as the 50th and 40th anniversary celebrations. It meant very few contributions from the ITV era, which has ruffled quite a few feathers. But we have to remember that ITV ended UC 35 years ago, we doubt that this year's student stars were even aware of it. Instead, contributions from Jenny Ryan of Leeds, Mark Labbett of Glamorgan, Erik Monkman and Gail Trimble, and many many more. An enjoyable hour, narrated with affection by Samira Ahmed.
We've seen a good idea on the web: they could make a short University Challenge series involving those who graduated between 1990 and 1994, and weren't able to appear as students because UC wasn't being made. One for the BBC2 commissioners, perhaps.
Ah, woof! A new competition show's being made by Channel 5, Dogging for Treasure will ask household pets to sniff out items buried in a field, or hidden around a house. Dan Walker to host, first episode on 31 September.
In dictionary dell tonight... Alexander Armstrong has confirmed that he turned down the chance to host Countdown, as he wanted something that would have "a bit of comedy". He said, "I take everything seriously that I am offered. I felt Countdown was a very revered format and I got the sense that there wasn't going to be a lot of leeway to muck about with it. Pointless was my little treat for saying no to Countdown, but it was a really tough call."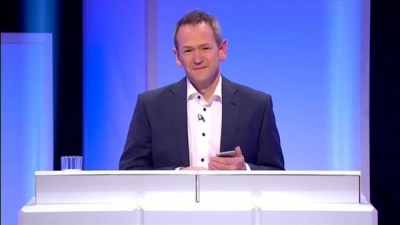 Armstrong was promoting the new series of Pointless, which begins on BBC1 on 12 September. Now that Richard Osman has retired to spend more time with his games, Armstrong will be joined by various celebrity guests in Laptop Corner, each offering some insight, a bit of banter, and probably some little anecdotes. The first will be Sally Lindsay from Coronation Street and "There's no-one quite like Grandma".
On the other side, Countdown have confirmed that Colin Murray will be their new permanent host. Some have said that he's too enthusiastic about the game, but we find that quite endearing. He's always present in the recording, doesn't just phone it in like certain other hosts we could mention.
RuPaul's word race begins: Celebrity Lingo is on ITV's Sunday schedule. For weeknights, House of Games (3) comes back to BBC2, joined by Unbeatable with Jason Manford. Tipping Point is also back on ITV.
Andy Zaltzmann hosts The News Quiz on Radio 4 (Fri). Irish channel TG4 kick off a new imported series of Survivor (Wed into Thu). Over on RTÉ2, Takeaway Titans (Thu) is for all sorts of fast food: this week, chicken.
Pointless Celebrities (BBC1, Sat) features Nick Hewer and Katharine Merry. ITV has a new take on Ninja Warrior, a knockout tournament finds a champion, and there are "Elite Ninjas" to put our contestants off their stride.
Pictures: Stellify Media, BBC, Hungry Gap Productions / Century One Films, Chalkboard.
To have Weaver's Week emailed to you on publication day, receive our exclusive TV roundup of the game shows in the week ahead, and chat to other ukgameshows.com readers, sign up to our Google Group.